MOST folk had absolutely no luck wandering around the Celtic Superstore looking for those fantastic looking Lisbon Lions cases of Magners.
If you managed to get your hands on a case then you are very lucky indeed.
Today Magners told us that following unprecedented demand, the 1967 limited edition pack has completely sold out everywhere in less than a fortnight.
That's the bad news. The good news is they are going to have another batch of the Lisbon Lions special cider available  in the coming weeks.
And the Celtic sponsors, Magners have raised a staggering £19,670 for the Celtic FC Foundation through this special pack.
£10 from each of the first 1,967 packs was donated to employability programs that help long-term unemployed people get back into work through the Celtic Foundation.
The commemorative packs of Magners Original Cider were emblazoned with the iconic image of the Celtic team taking to the pitch ahead of the 1967 Final, with each bottle label carrying the names of the legendary players who made history in the Heat of Lisbon.
The special packs, which mark the 50th anniversary of the Hoop's historic win, will be available again from the end of June and fans looking to order can reserve them from the Celtic Superstore in Glasgow (T: 0141 551 4231).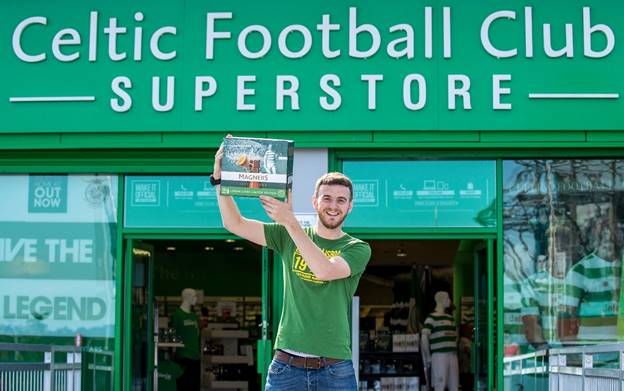 Paul Condron is the Marketing Director at Magners. He seemed pretty pleased with the success of the Lisbon Lions promotion and the benefits it has brought to the Celtic Foundation.
 "Following Celtic's end of season success and the 50th anniversary of Lisbon, there has been incredible demand among fans for the Magners Lisbon Lions limited edition pack," he said.
"We can confirm that one week following launch, the pack has temporarily sold out. We continue to receive thousands of enquiries from fans and can confirm that the limited edition will be back in stock and available in the Celtic Superstore and Celtic supporters clubs, bars and venues across Scotland towards the end of June.
For more information, please see click HERE"
Tony Hamilton, the Chief Executive at  Celtic FC Foundation, was full of praise for the Magners team today.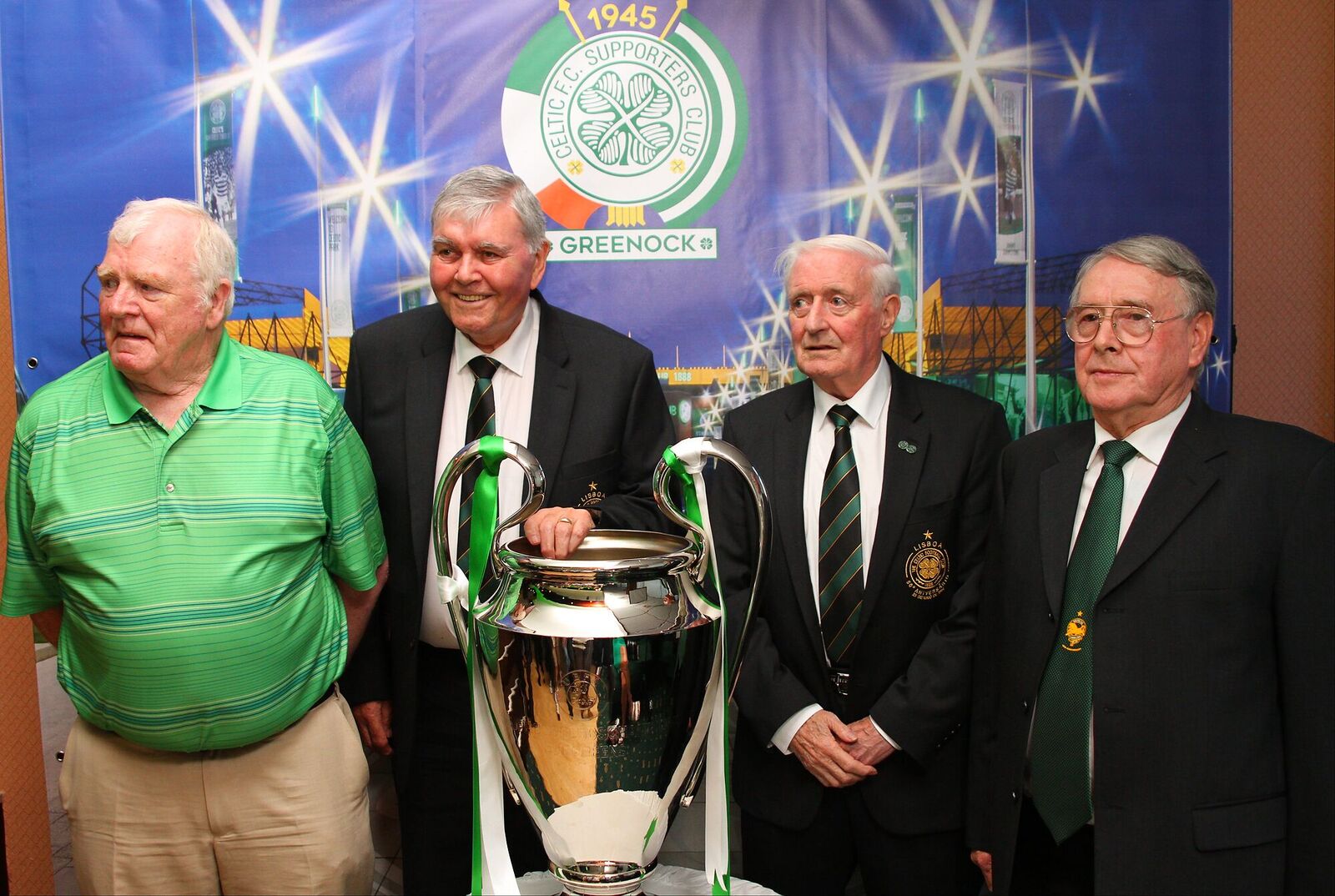 "Magners have proven time and time again that they are a fantastic and progressive partner for us.
"Partnering with organisations who share our values is crucial and Magners is a great example of that.
"They get what we are trying to do and we are very grateful to them for the support they've shown in recent years."
Michael Harrahan, a 30 year old Celtic fan from Glasgow, was one of the lucky lads who got his hands on a case the first time round.
"What a week this has been for the supporters from winning the treble in the way that we did, to celebrating the 50th anniversary of the European Cup victory," he said.
"And to top it off, I managed to get my hands on the last Magners Lisbon Lion case, I'll be keeping this forever."
Click Here for Comments >