MARY GEMMELL has sent heartfelt thanks to Celtic for the club's wonderful support over the last three months of husband Tommy's life.
And the Lisbon Lions' wife of 31 years also spoke of the "heart-warming" turn-out of Hoops fans at Parkhead to say their final farewells on Friday morning.

Mary, 64, said: "I was utterly overwhelmed as the cortege headed to the ground.
"As we neared Celtic Park, I could see a few supporters heading towards the place where Tommy enjoyed so many fabulous memories.
"As we got closer, I could hardly believe what I was witnessing.
"There were so many people standing in the rain and they began applauding as the procession turned off London Road onto Celtic Way.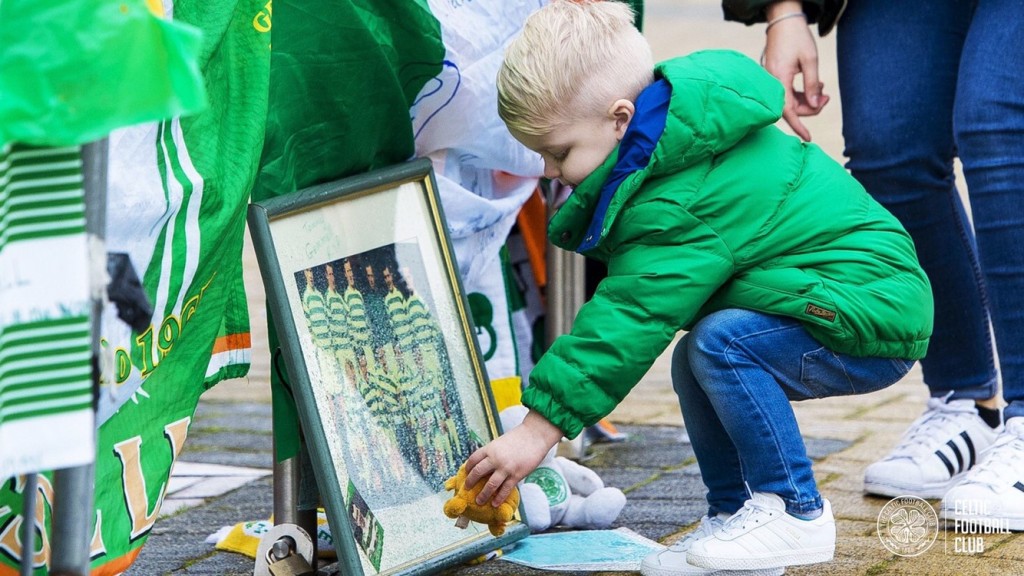 "Honestly, it simply blew me away. Their thoughtfulness was awesome and touching.
"In an instant, I realised what Tommy meant to them.
"And, in fact, what Celtic supporters meant to Tommy.
"It was beautiful and I would like to thank each and everyone of them.
"It was an amazing turn-out, considering the conditions.
"And, of course, there were even more fans there when we left Celtic Park to head for Daldowie.
"I knew it was going to be an emotional send-off, but this was something else altogether.

"Genuinely, I had no idea what to expect.
"It was so heart-warming. And when they began applauding and throwing scarves I could just feel so much pride in realising how they felt about Tommy.
"I heard fans singing 'You'll Never Walk Alone' and I could feel the tears welling up in my eyes.
"As we made our way along London Road towards the crematorium, there were all sorts of people applauding, not just Celtic fans.
"It was just incredible, an unforgettable experience."
Mary also paid tribute to Celtic Football Club and chief executive Peter Lawwell for their help and there was praise, too, for businessmen Willie Haughey and Matt Sawers.
She added: "Their kindness made Tommy's last months so much more bearable.
"Tommy was taken into the 3 Bridges care facility on the south side of Glasgow on December 7 and that was instigated by Peter Lawwell.
"I can't thank him enough for his thoughtfulness.
"He could not do enough for Tommy or for me and I will never forget his kindness.
"Willie Haughey and Matt Sawers made sure Tommy was comfortable in their care home.
"I want to thank everyone, from the cleaning ladies to the top of the nursing staff, for what they did for Tommy.
"With their diligence, expertise and friendly nature, they made sure my husband was as comfortable as possible.
"Funeral directors T&R O'Brien and humanist Linda Britton at the ceremony also did Tommy proud with their meticulous handling.
"There are just so many people who came forward to help in a time of need.
"And their generous deeds will be appreciated by me forever."
The Celtic legend passed away in the early hours of Thursday, May 2 after a long illness. He was 73.
Tomorrow the Tommy Gemmell CSC Dunblane will unfurl a huge flag at Celtic Park in tribute to Celtic's greatest ever Number 3.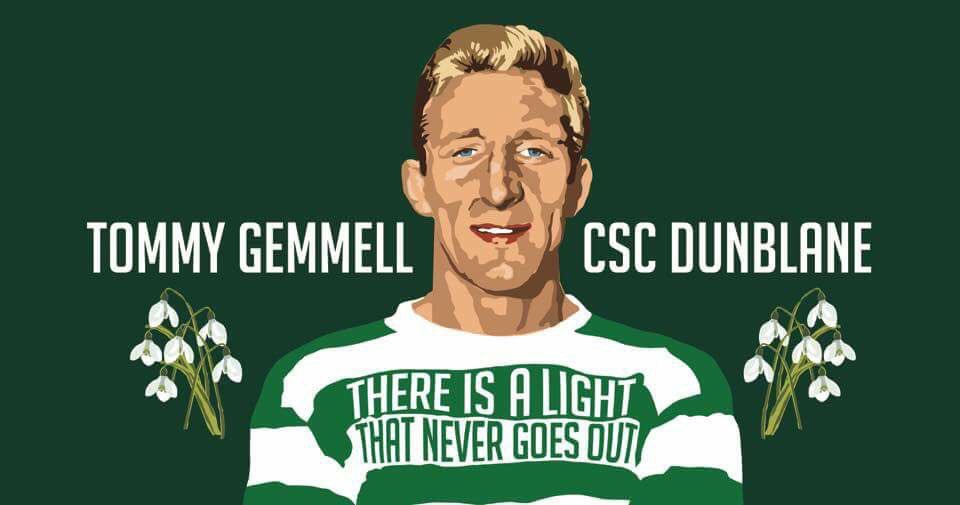 Click Here for Comments >