JOE MILLER believes that Jonny Hayes has the potential to be a fans' favourite at Celtic, despite the reservations some fans may have about him.
The 29-year-old arrived in Glasgow late on Friday evening as he closes in on sealing his move to Celtic.
And Joe Miller is confident that the Irishman can replicate the form that has earned him plaudits and a nomination to the SPOTY.
"Hayes is the type of player who can do a great job for Celtic. He has been Aberdeen's most influential player for some time now and I believe he can be a good acquisition," he stated.
Miller suggests that Hayes could look to Manchester City's Paddy Roberts, who enjoyed a fruitful 18-month loan spell at Celtic Park, for inspiration on how to wow the Paradise faithful.
"If Jonny needed any reminder on how to go about his business as a Celtic player he should study everything that Roberts did last season for the club.
" He was a real match winner and a game changer. Celtic could bring Roberts off the substitutes bench and he would still make a massive contribution to the cause," he continued.
"The Celtic supporters just love to see a winger take players on and winning matches for the team.
"The crowd love to be entertained which is why the fans took to Roberts to their hearts so much last season.
Brendan Rodgers worked with Hayes at Reading and was very complimentary towards the Irishman after each of their meetings; therefore, it came as no surprise that Rodgers made a move for the attacker.
"If Hayes can have that same kind of impact this season for Celtic he could earn the same hero status as Roberts did," Miller believes.
"Hayes could become the player everybody is raving about this time next season.
"I am sure Brendan will be telling him that. The Celtic manager clearly had Hayes in mind when he was looking to build his team for this season and that is why he has signed him.
"That alone should give Hayes a great deal of confidence when he walks through the doors at Celtic.
"Allied to the fact there is a relationship already in place as the two men have worked together before when they were both down south at Reading.
Miller highlighted Hayes' turn of pace, movement and ability to score valuable goals for his side – such as the opener of the Scottish Cup Final – would be valuable assets to the six-in-a-row Champions.
"These kind of things can help Hayes hit the ground running at Celtic.
"I am sure Brendan will probably give Hayes an extended run of games in the side and the opportunity to prove himself.
"Scottish football has tended to stifle wide players but Hayes is a throwback to the days of old-fashioned wingers just as Roberts was.
"If Hayes goes to Celtic and performs well and helps them win a few matches he will win the crowd over.
"He is a tenacious wee player with loads of ability and he also possesses a terrific shot on him and he has scored some wonder goals in the past.
"I've seen enough of Hayes to know he could go on to become a regular in the Celtic first team next season.
"When Celtic go into Europe then they are going to need experienced players as they try to reach the Champions League group stages again."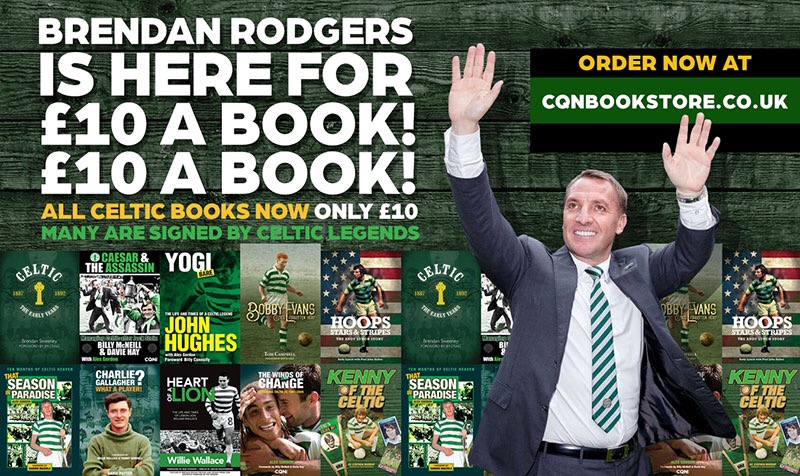 Click Here for Comments >