BRENDAN RODGERS rather surprisingly decided to 'forgive and forget' by appearing on Talk Sport radio this morning. This is the station that ran a poll on whether the Irishman should be sacked by Celtic after the heavy defeat in Paris against PSG in the Champions League.
This morning it wasn't our manager that they were trying to ship out the door at Celtic Park but some of the players.
On Wednesday Moussa Dembele remained on the bench as an unused substitute. Perhaps he wasn't needed, maybe there was a little more to it than that.
The powerful young French striker came to Celtic to develop and has always had a strong idea on how he sees his career developing. Celtic knew that from the off and indeed bought into the idea. It has always been a case of when Dembele will be sold rather than if will.
Rodgers explained this today on Talk Sport.
"What I understand working up here is that there is a natural process," he said.
"Players will develop here and improve and are playing for a huge club so you know that if a player leaves Celtic they can go and cope because of the pressures here to win and the sheer size of the club.
"There's always the moral issue that if a player is on x amount here and is offered four or five times more than that somewhere else, in what is a very short career as a player, then it's nothing to do with loyalty or anything like that. It is just their life, their profession.
"So it is very, very hard for a club to stand in the way of a player.
"We give players the chance to come here and develop and improve and I think there's a natural side to this where, morally, it's very difficult to keep the player and if the club get the money then it is good business.
"But, of course, we want them to stay here as long as they can."
It is however hard to imagine Dembele and his astute agent, so warmly praised by Rodgers when the player arrived at Celtic, would be looking at swapping Celtic for Brighton. Surely if there is something in the offing then it's a more prestigious move that they have in mind.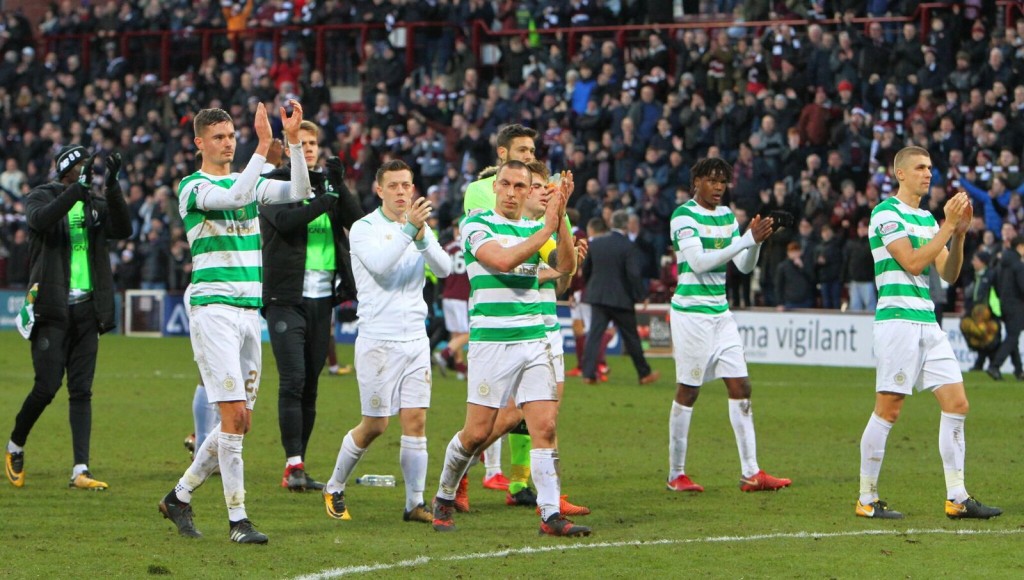 We'll find out next month but before that Dembele has a date against the Scottish side he loves to play against the most at Celtic Park next weekend.
Rodgers also reflected on the end of the Invincible run of 69 games undefeated in the Scottish game, 68 of these while he managed the team.
The Celtic fans rose to applaud the Invincibles on the 69th minute on Wednesday evening to acknowledge their wonderful achievement. We will never see the like again and Rodgers knows that it was special. Defeat to Hearts though was tough to take.
"You never want to lose a game but it can become a burden and the players have dealt with it remarkable well," Brendan explained.
"It was a very difficult thing to do and us losing at Hearts was something that could have happened any week.
"But the players resilience over the 69 games – we have faced all sorts of scenarios – has been excellent."
Why not treat yourself to a signed copy of Jim Craig's excellent new Lisbon Lion Diary Right Back to 67 (order HERE) and we'll give you a FREE copy of That Season in Paraidse signed by Bertie Auld. So both signed books will cost just £18.88 including first class post!
Click Here for Comments >