CELTIC legend Lubomir Moravcik has told contract rebel James Forrest it is make-your-mind-up time.
The Scotland international winger knocked back the offer of a four-year extension last season.
And the 24-year-old faded from the first team picture in Ronny Deila's last months at the Hoops.
Forrest, who remains keen to stay on at Celtic,  is under contract until December and Moravcik said: "He has to decide himself what he wants.
"When Martin O'Neill came into the club and took over from John Barnes there was a lot of excitement from the players because there was just a very strong feeling that things were going to be very different.
"I honestly don't know if that is the same now because I am not at the club. But at that time we had a lot of players who wanted to be a part of it.
"Some didn't. Mark Viduka moved on, but many players who weren't used so much suddenly made big impacts- Stiliyan Petrov, Johan Mjallby and Bobby Petta.
"Nobody ever knows what a new manager is thinking. He might have already decided that he doesn't have a place for him or wants someone else in that position.
"But the player, if he is back at the club for the start of the season, will have to make a decision whether he wants to be part of it or not.
"He is at an age where maybe he wants to play somewhere else because he has been at Celtic for all of his career.
"But we haven't seen the best of him for a long time, maybe because of injury or maybe because of other reasons.
"He has to find out what he needs to do to fulfil the potential that he showed as a young player.
"However, so much comes down to attitude and what you want to give.
"A new manager means it is a new start for everyone. He will look at the squad, will probably speak to everyone face-to-face and it comes down to what you want as a player."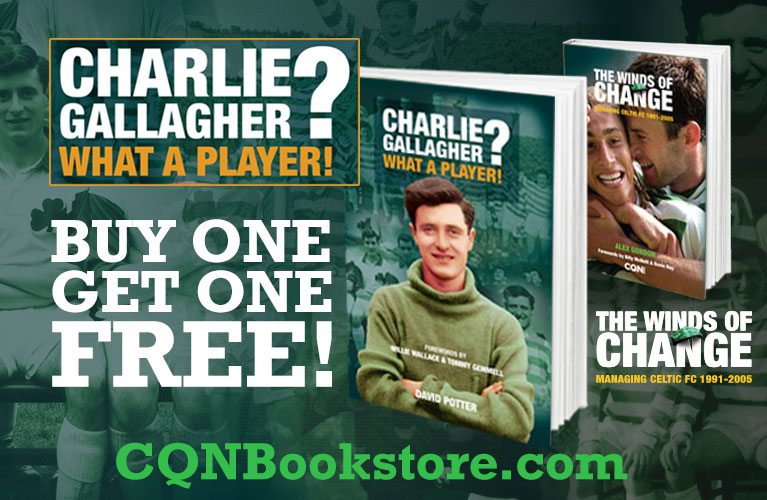 Click Here for Comments >