BRENDAN RODGERS praised Moussa Dembele's big-game mentality – but the Celtic boss admitted he still has a lot to learn.
The Irishman insists the French Under-21 international has the sufficient amount of arrogance to believe he belongs in the Champions League big-time.
Dembele showed that last season when he netted two goals in the thrilling 3-3 draw with Manchester City in Glasgow.
Now the Hoops are preparing to take on Bayern Munich in Group B at Parkhead tomorrow night as they look to turn the tables after the 3-0 defeat at the Allianz Arena just under a fortnight ago.
Rodgers said: "Moussa has a long way to go before he reaches the levels of Robert Lewandowski.
"Lewandowski's been doing it consistently for a few years now at the highest level.
"Moussa's at the beginning of his career at this level. He showed last year that when he's fit he's got that capability to play at that level and that's all you want.
"Now it's the case of over the next few years consistently showing that he can do that.
"Moussa was great for us in the Manchester City game. He was a fantastic reference point for the team.
"He's got that big-game mentality and the juices flow. You also saw it the other night, how he was in domestic match against Aberdeen at Pittodrie.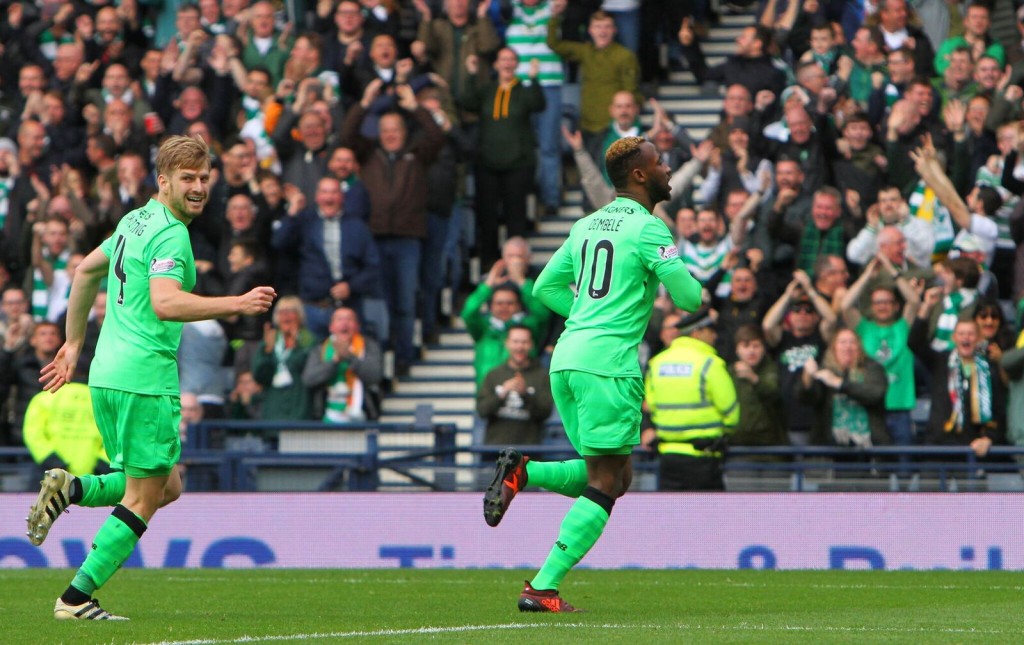 "Big-game players have a belief. For some players things like that can be a blur, but for Moussa he believes.
"He has that nice charisma and arrogance for the level You need that level of arrogance – it's half the battle.
"At this level you know because there's lots of talent, but you have to believe.
"For some players who play at Champions League level – and I've worked with players that are big, big talents – but they're not as good as another player with less talent because the other guy's got the mentality.
"Of course, you need a lot of physical, technical and tactical attributes for that level, but what's between your ears is vital.
"We're always up against it, of course, at this level, but you always have to try to find a way.
"You can never dent our enthusiasm and ambition going into these games that we want to do well in.
"The challenge this year is to be in Europe after Christmas and that's what we hopefully can do.
"It's going to be a brilliant evening and great for the Celtic supporters again to see a team of that quality at Celtic Park."
BRENDAN RODGERS – THE ROAD TO PARADISE is now available from CQNBookstore.com – the first 100 orders will receive a special free gift with there copy of Brendan's biography, which was written by Celtic View editor Paul Cuddihy. Paul, who as usual has done an outstanding job on The Road to Paradise, will tell you that he was delighted at the amount of time and commitment Brendan put into the preparation of the book.


</script>
Click Here for Comments >