BRENDAN RODGERS has admitted his Celtic players will have to deal with pressure as expectation levels rise with the new season looming.
After two wins and a draw in three pre-season outings – and a fourth tomorrow – the Hoops boss is making sure his troops are well prepared for Tuesday's Champions League qualifier against Lincoln Red Imps in Gibraltar.
Rodgers is treating his opponents with the greatest respect after they overcame Estonian opposition in Flora Tallin to reach this stage.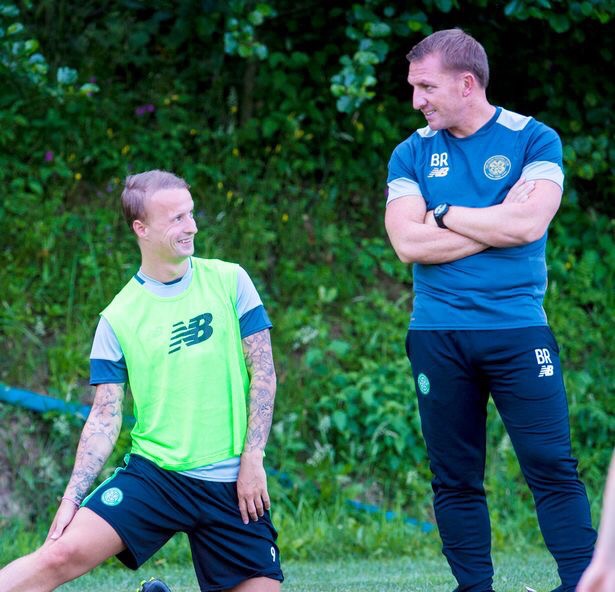 If he is to succeed where Ronny Deila failed so lamentably, the Irishman needs a little help. Players who have previously flopped and failed to deliver will have to stand up and be counted.
Addressing the obvious weaknesses that saw Deila's men throw away crucial advantages against Champions League qualifying opponents Maribor and then Malmo in successive summers, Rodgers insisted they must learn how to handle the heat.
He said: "It will always ultimately be about players and how you cope with pressure. What you try to do, especially in this short period of time, is give them strategies in order to cope and try to put them in pressure situations and match situations.
"We train at a real intensity, so the situations we do are all real-game exercises. But, of course, you try to limit the mistakes and, hopefully, they can take that into the game.
"It is a wee bit of both. You can train it and develop it, but it's about the players. And players who constantly make mistakes … I haven't got a magic wand.
"I think mental strength is part of playing for a club like Celtic. You don't always have to be the best player, but you've got to cope with pressure and cope with that demand, whether you are a player or the manager.
"You are at one of the big institutions and you have to be able to deal with it. And that's not always about the talent.
'At a club like Celtic you can have big talents who maybe can't cope with pressure. So, the idea is to get the personality type, the profile right, so that in those moments they can stay calm and deal with it.
"I know it will come, no matter how much you dominate a game. There will be moments when the pressure will come. You just stay calm, stay focused, and we try to train for that."
Asked if he had looked at last season's first leg against Malmo, when the Hoops were 2-0 up at home after 10 minutes yet conceded two goals – the second in injury time – in a 3-2 win that never looked enough, Rodgers replied: "Listen, for me, that's in the past.
"I am already looking ahead and looking forward. I know what happened, I know goals were conceded, blah-blah-blah, but my job is to look forward with real positivity.
"I can only vouch for what I've seen and so far it's been absolutely first class. We still have a long way to go, a long way to go in the pre-season, and we have these games to try and qualify, but I am a great believer in looking forward.
"You can over-analyse things. The bottom line is, it happened. They went on to win the title, which was great and now we've got to roll it out and go forward.
"The players I had at Liverpool coped really well with it. When I went to Liverpool the club was eighth. It seems a million miles away from the Champions League, but in two seasons we were able to go on and finish runners-up and get into the Champions League. So, they coped with that element very well.
"But there's no doubt that, at the big clubs, dealing with pressure is important – and it's about giving them the strategies to cope with that and you become a better player."
____________
CQN has a limited number of Res12tance T-shirts back in stock today. We have 50 shirts across 4 sizes of M,L, XL and XXL. This will be your final chance to buy one so if you missed out previously now is your chance.
Order at
www.cqnbookstore.com
and why not pick up a copy of Once Upon a Time in the Kingdom of Govania when you are at it? It's the hilarious fantasy story, set in Medieval times about two football clubs from Govania – one dead and one just four years old, featuring lots of familiar characters. The Zombies are foaming at the mouth – they don't want you to read it.
Please note that there will be an official Resolution 12 update published on CQN this evening by CQN Magazine at 6pm. This will be followed by a Res12 Q&A starting at 7pm.
Click Here for Comments >