"I first found out about Celtic's interest just after the Scottish Cup final," Celtic's new signing Jonny Hayes revealed today. We reckon he had a decent idea that something might happen in the summer though.
Celtic ended up paying £1.3million for Aberdeen's best player and also threw in a  year long loan deal for Ryan Christie. That represents a decent bit of business for the Dons who managed to secure Hayes on a contract extension six months ago.
At that time the then Sevco Rangers manager Mark Warburton was looking for Dave King to give him £600k to try to sign Hayes. King refused, Warburton was then 'resigned" by King and Hayes stayed where he was.
But Brendan Rodgers was watching. And waiting.
"I spoke to Aberdeen and they told me that Celtic had been in touch and were interested in taking me. As soon as Aberdeen gave Celtic permission to speak to me, I spoke to Brendan – the manager now – and within 30 seconds I knew I wanted to come," Hayes said today.
"There was a chance that I might have gone down to England but as soon as Celtic became involved, this was the only place I wanted to be. I wasn't tempted at all to go down south.
"I tried to get my head round the possibility if the deal fell through and I had to move to England, but speaking to my wife, she knew that my heart was set on Celtic from the minute I spoke to the manager."
Hayes of course is better acquainted than most to the man management and coaching skills that make Brendan Rodgers so special. Rodgers once pinched Hayes from right under our noses to take him to Reading although it is fair to say that no-one in the Celtic support is holding a grudge over that one after last season!
"The manager is fantastic to work for," Hayes continued. "Obviously it's a long time since I have and I'm looking forward to it but there were a lot of other major factors as well – the size of the club and the chance to play out at Celtic Park every other week in front of 60,000 people, Champions League nights – there are so many things and when you put them together, it is the complete package.
"I've played quite regularly up the road at Aberdeen over the past few years, but coming in to a squad of this ability it's going to be a challenge to get into the team, especially after the season they just had, but it's something I'm really looking forward to.
"I feel it can improve my game. Playing with the calibre of players now, moving forward, it's only going to be a challenge for myself now to try and step up to the plate, but it's something I'm looking forward to.
"I have full confidence in the manager and I think he can only improve me as a player and I know I will need to improve to try and hold down a regular place in this team. Since I moved to Scotland, Celtic has always been the pinnacle of Scottish football and I'm delighted to finally be here and get a chance to play for this club.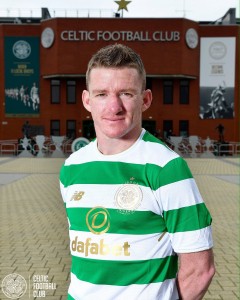 "I know it's a big challenge but it's one I welcome and I'm relishing the prospect of playing with the players here like Scott Sinclair, Leigh Griffiths, Scott Brown and the rest of the squad, so I'm looking forward to actually having them on my team rather than playing against them.
"When I spoke to the manager, he said that the squad had been quite flexible last season, adapting to different formations, and he sees me as part of that – and that was enough for me.
"I was just delighted at the prospect of coming to Celtic so I didn't go into too much detail about it, but I'm sure he sees a place for me."
Jonny Hayes will wear the number 15 shirt next season, leaving Celtic's search for a new number 7 to go on.
For Rodgers that is a priority, hopefully he will get his man.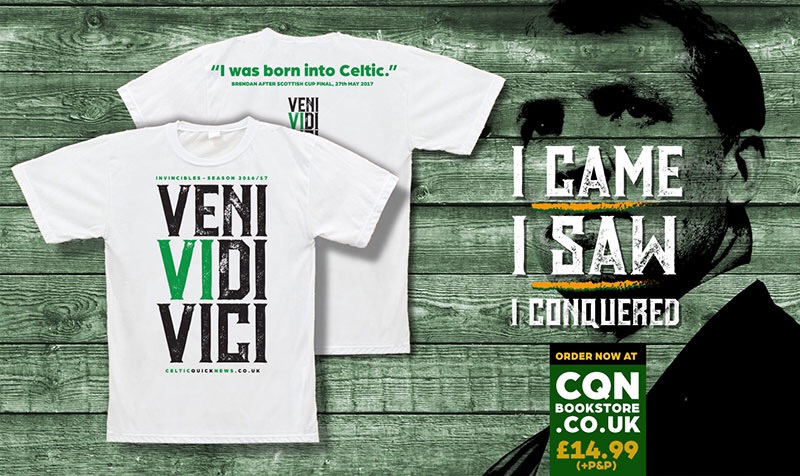 Click Here for Comments >