UEFA today stand accused on negligence in allowing Celtic to be potentially drawn against Northern Ireland Champions Linfield in the second qualifying round of the Champions League.
Celtic were drawn against Linfield or La Fiorita of San Marino, with the away leg due to be played first, on 11 or 12 July, and the home leg to be played at Celtic Park on 18 or 19 July.
These are the official dates set by UEFA but due to the particular situation that exists in Northern Ireland, particularly around these dates and specifically concerning Linfield, there is no way that Celtic can allow our supporters to attend the away match.
Celtic attempted to clarify the position in their statement this afternoon. The outcome has been anticipated by CQN since the draw was made.
"Following security concerns raised by the Police Service of Northern Ireland (PSNI), Celtic has taken part in discussions with Linfield and the PSNI over recent days," the Celtic statement read.
"While there can be an option to reverse the fixtures if both clubs agree, during discussions, Linfield made it clear that they did not wish to reverse the tie and they wanted play their home leg first.
"In addition, as is often the case in football, Celtic's football management team wished to play our away leg first so that we could benefit from the advantage of playing the second leg at home in front of our supporters at Celtic Park for this crucial European tie.
"Following the discussions, it was agreed among the clubs and PSNI and has now been confirmed with UEFA that, should Linfield progress to the Second Qualifying Round, Celtic's UEFA Champions League match against Linfield will take place at Windsor Park on Friday, July 14, with a 5pm kick-off.
"No tickets will be available for Celtic supporters for the match. The safety and security of all Celtic supporters travelling and attending matches is of paramount importance to the Club.
"Should La Fiorita of San Marino qualify for the next round, the first leg match would take place on 11 or 12 July.
"Regardless of opposition, Celtic's home leg of this qualifying round will take place at Celtic Park on Wednesday, July 19, 2017, and entry to this first home European qualifier will once again be included as part of the 2017/18 Season Ticket.
"If the tie against Linfield proceeds, it will not affect the friendly match between Celtic and Lyon at Celtic Park on 15 July – more information on this match will follow as soon as possible."
If Belfast is not a safe city for Celtic supporters to visit in July on the UEFA specified dates for these qualifiers then UEFA themselves – as they do elsewhere around what they define as Europe – must make sure that Celtic NEVER play this club again.
It is that simple.
Tie should be on July 11th/12th. If Linfield/Belfast authorities can't facilitate that they either move game to another venue or forfeit.

— Celtic Wiki (@TheCelticWiki) June 23, 2017
Anything else is an appeasement of bigotry. Pathetic from Celtic & UEFA. In tackling prejudice action speaks louder than hashtags 2/2.

— Celtic Wiki (@TheCelticWiki) June 23, 2017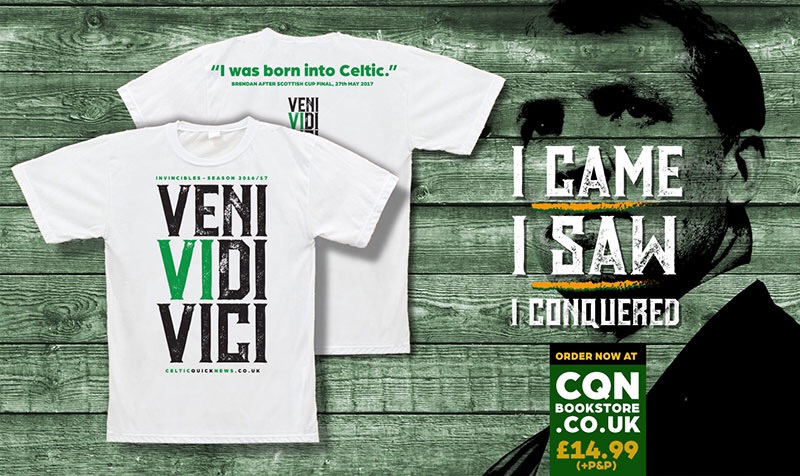 Also on CQN today…
KING'S CLAIMS LUDICROUS,' INSISTS GRIFFITHS
LENNY AND EFE'S RETURN TO PARADISE
HEARTS FIRST AS CELTIC AIM FOR 7 IN A ROW
Click Here for Comments >