CELTIC new Bhoy Kundai Benyu has revealed how he was watching the Scottish Cup Final when he was informed of Brendan Rodgers' interest.
The teenage midfielder has joined from Ipswich Town and met up with his new team-mates in Austria on Friday.
He said: 'I was in my friend's house in London watching the Scottish Cup Final when my agent called me and told me Celtic were interested.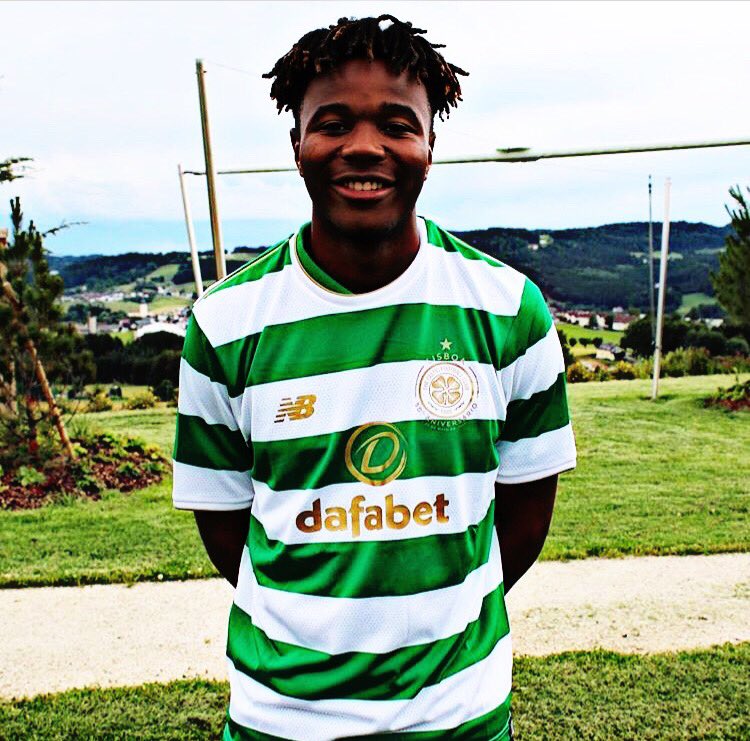 "I couldn't believe it. From then on, it all went pretty quickly.
"After that, I was more or less supporting Celtic- and I was buzzing when they scored that late winning goal."
Benyu, who spent last season on loan at Aldershot, was linked with several top English clubs.
In the end, he insisted it was Rodgers who swung the deal.
He added: "I think Celtic are bigger than all the clubs who were interested in me.
"And the manager persuaded me. He has helped a lot of young players in the past like Raheem Sterling and Jordan Ibe, so I'm hoping to be a part of that list."
Click Here for Comments >