Episode 6 of The CQN Podcast: A Celtic State of Mind takes a look back at the 'Celts for Change' movement of the 1990s, which paved the way for Fergus McCann's historical takeover of Celtic Football Club.
The radio archives have been trawled, and the tone of the contemptuous Scottish media during Celtic's demise may come as no surprise. The infamous Daily Record / Sunday Mail radio advert exclaiming "RIP Celtic" can be heard in full – and it hasn't aged 
well.
'Celts for Change' remains one of European football's most-successful fan movements, and it is as relevant today as ever, as the Scottish football authorities fail to act on the Supreme Court's decision on Rangers' (IL) unlawful use of EBTs.
Paul John Dykes chats to The Alternative View's Matt McGlone about the coming season, and is also joined by former Celtic TV presenter, and avid Aberdeen fan, Ally Begg to offer a balanced view on Celtic's nearest challengers.
50,000 Celtic fans can't be wrong…Connect with A Celtic State of Mind @PaulDykes and @CQNMagazine and please LIKE the CQNMagazine page on Facebook.
Meanwhile listen to the new CQN Podcast below…
SUNDERLAND TRIP
And a quick shout out to all the Celtic supporters who made the trip to Sunderland today and were rewarded with a superb performance and a 5-0 scoreline in favour of the Bhoys.
The Tommy Gemmell CSC Dunblane was there as they always are.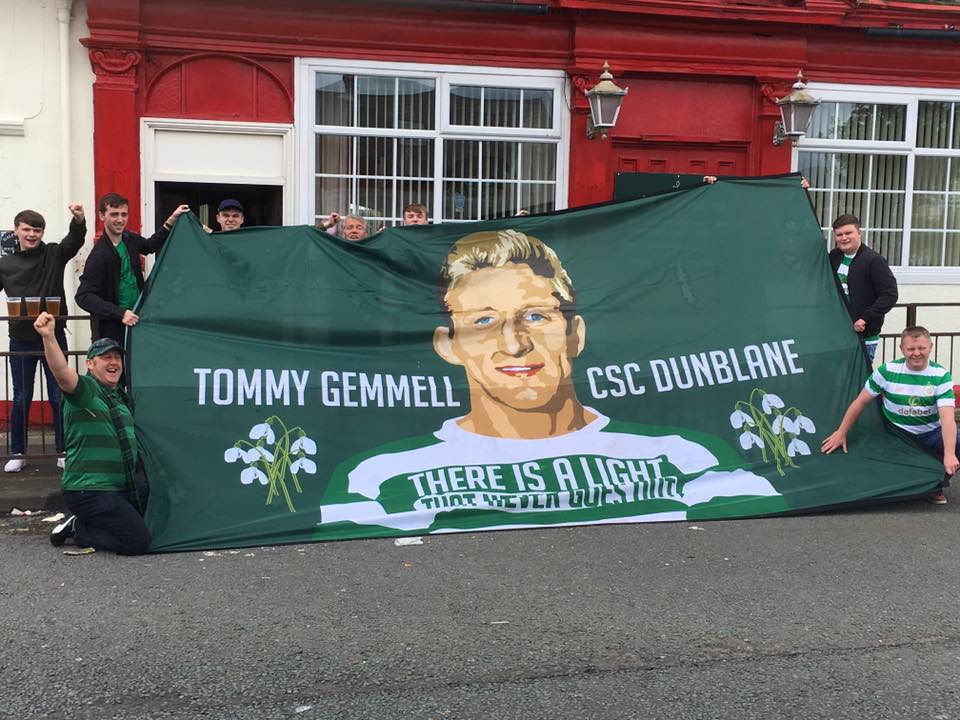 STRIP THE TITLES
Watch out for an in-depth article on CQN later this morning which will make for extremely reading for Neil Doncaster. Part 1 of the response…
And CQN's HECTOR'S GOTCHA t-shirts now have STRIP THE TITLES on the back. Those who say the fight is over will soon discover just how wrong they are.
You can get your Gotcha! t-shirt in green from
CQNbookstore.com
– we have been selling these to Aberdeen, Dundee Utd, Hibs, Hearts, St Johnstone and Dundee supporters, so it isn't only Celtic supporters who feel strongly on David Murray's cheating years.
We were looking at a live podcast but there didn't seem to be that many interested in taking part.
Maybe look at this another time. We will have some very important podcasts coming up over the next few weeks.
Strip the Titles.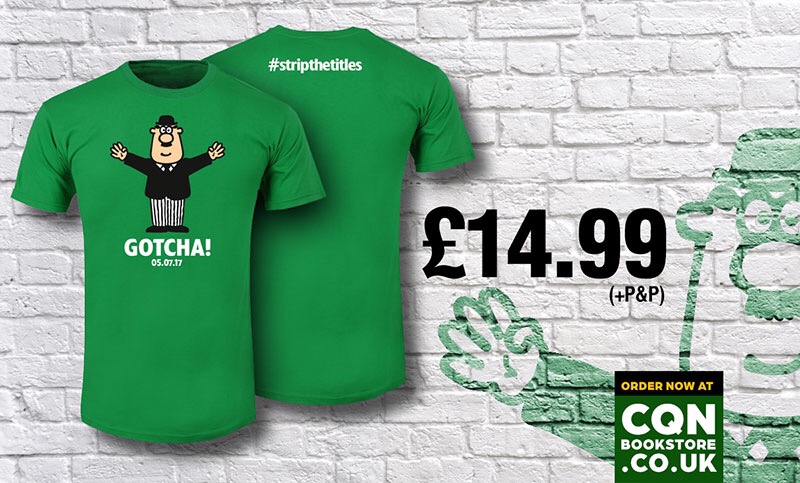 Click Here for Comments >