You would be forgiven for believing you lived in a parallel universe if you read Newco Rangers director, Paul Murray, today, who told us, "the benchmark in Scotland is Celtic".  "First and foremost, we don't want to put the club into financial risk", he told reporters.
Yes, I know, it's supposed to be the company, or maybe the holding company, that's put at financial risk, not the club, the club can sail on regardless of financial realities. With an impressive sense of entitlement, but we'll not press Murray to square that circle.
Let's instead remind him of the roles of a non-executive director.  PricewaterhouseCoopers define the roles of a non-exec as:
Constructively challenging and contributing to the development of strategy
Monitoring the performance of management
Satisfying themselves that financial information is accurate and that financial controls and systems of risk management are robust
Succession planning and determining appropriate levels of remuneration for executive directors.
Paul Murray, you will remember, was a non-executive director of oldco Rangers, and that club was well and truly put into financial risk, costing hundreds of creditors money, ending in liquidation.
Businesses have non-executives to offer help but also to be the eyes and ears of ordinary shareholders, creditors, customers, staff and any other stakeholders.  It's their job to sit at board meetings and ask the questions of the executive management, ensuring the company is able to meet all obligations.
They should be banging fists on the table demanding risks are brought under control.  If they are unable to impose control on management, they should resign.
It was Paul Murray's role to ensure that financial controls and systems of risk management were robust at oldco.  He was paid to constructively challenge strategy, and to ensure management performed their duties.
In this respect, Murray was magnificent.
22 years ago we went through a rebirth.  The old board, unable to take the club forward, limped off the scene.  Imagine for a second that a few years later Fergus and his fellow directors were swept aside by the old board (who remember saw the writing on the wall and appropriate took steps).
It's unthinkable.  The benchmark in Scotland is indeed Celtic, where those susceptible to vanity spending on football bling at the cost of financial security will never be the eyes and ears of the club's fans and shareholders.
These people are perfect in every way.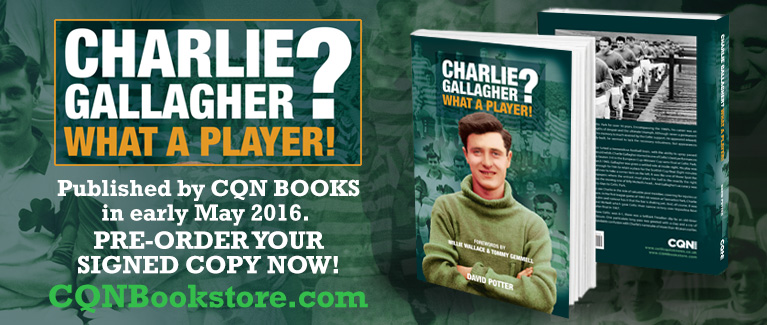 Click Here for Comments >