KIERAN TIERNEY spoke to the media today ahead of his 100th appearance for Celtic on Saturday and just after picking up the Player of the Month for October, as we reported on earlier today.
"This is my first Player of the Month Award so I'm delighted with it," KT said. "I couldn't do it without the boys. It's obviously a hard thing to get because you need to perform in every game.
"I need to keep working hard, though, just as I always have. I'm focused going into training every day, focused on trying to impress and then play well at the weekend," he said.
"I don't think I could have imagined I'd be where I am now.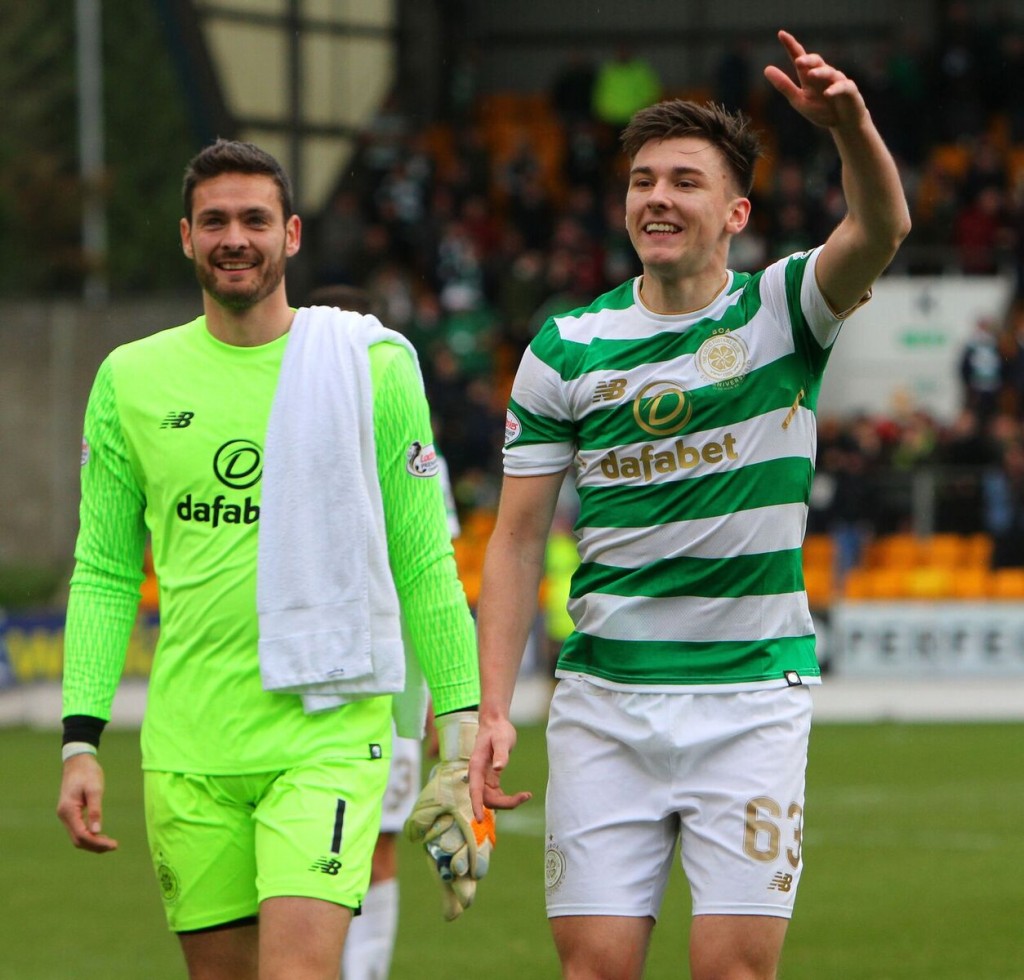 "It's totally crazy. I couldn't have believed I'd be playing with my boyhood club then. And to play 100 games with Celtic is just amazing.
"I want to be playing as much as I can. I know what it's like to be injured for a few months and it's a horrible feeling.
"When all these games are coming thick and fast it's hard, but you want to be playing in every one of them. That's what every player wants and at Celtic that's what you have to do.
"We try not to talk about the unbeaten record too much. Obviously, on the day, the team-talk touched on what we could achieve and how we could go down in history. It was great for us to do that and we'll be looking to kick on again.
"The record stood for 100 years so it's obviously not easy. I think the boys and the management deserve great credit."
Given KT has reached 100 appearances by the time he is only 20, add to the fact he signed that new six year contract and has ever chance of being a one club player in the mould of Paul McStay, then he could break all records for number of appearances for the club.
That record is of course held by Billy McNeill who made 822 appearances between 1957 and 1975.
What a career that would be KT, you'd be one of the all time Celtic greats!
Just 723 games to go after Saturday!
NEW FROM CQN BOOKS! JIM CRAIG – RIGHT BACK TO 67, THE LISBON LION DIARY, ORDER A SIGNED COPY NOW!
CHECK OUT SOME OF THE GREAT CELTIC BOOKS AVAILABLE AT CQNBOOKSTORE.COM…
Click Here for Comments >