WHAT a week it has been for Celtic.
The club has had some fantastic results on and off the park and it all seems to be too much for some folk!
It started a week or so ago when the club released a stunning set of financial accounts which saw turn-over rocket to over £90million as the Brendan Rodgers effect came through from the bean counters. That figure alone sends the followers of the club operated by the holding company across the city into despair. What will their own figure be? £25million maybe?
On the park Celtic headed up to Dundee and their mouthy manager Neil McCann used agricultural tactics to try to end Celtic's unbeaten domestic run under Brendan Rodgers. He failed, Celtic won 4-0 and the show rolled on to Ibrox on Saturday. McCann expressed his wish that Celtic's run would end there.
He was to be disappointed again. 2-0, foot off the gas as thoughts turned to Brussels.
The holding company that operates the club have their own big game this week. Celtic played and defeated Anderlecht by 3-0 in the Champions League last night – busting many Zombie coupons incidentally – and now Hoops supporters can sit back and watch BT Sports tomorrow night at Hamilton.
And defeat could be the end for Ped the Ned.
So Celtic overcame Dundee, Sevco Rangers and Anderlecht, scoring 9 goals and conceding none.
Heading to work this morning, with their Champions League coupons busted, and with an uneasy feeling about Hamilton growing in the pit of their stomachs, they would have been trying to erase any thoughts about those Celtic results from their minds.
Had McCann done them a favour and knocked Celtic out of the Betfred Cup, they would have fancied there chances of winning their first major trophy. Had Ped the Ned pulled off an unlikely win at the weekend their league challenge would have been well and truly back on track and had Anderlecht stuffed Celtic as they all expected they would have won a few bob and been popping up all last night on social media gloating about Celtic's latest European mauling.
Then they got the news that Glasgow City Council had given planning permission to Celtic's ambitious plans to build a hotel and museum, along with an improved ticket office and superstore at the front of Celtic Park.
This was the straw that broke the camel's back for many of them.
Let's have a wee dip into their hurting…
"Difference is they get council backing and funding and have the funds to do it. For us it's a non starter," admitted one.
"Are the council building it for a £1.00?" asks another.
"Espanyolification is in full flow," states the next one. Hotel Espanyol has quite a ring to it.
The next guy reckons it is old news…
"Old news, this has been on the cards for at least a year GCC have just been trying to figure out how to make it Legitate for the Republican Brethren, after all can you tell the difference between SNP/LABOUR they both have the same common denominator?"
The next Bear looks at the bigger picture…
"If this goes ahead it really does cement how far behind them we are. It'll do f**k all most of the time but it'll be packed every home game with (fans)from Northern Ireland who normally stay in the likes of Premier Inn and Holiday Inn. They'll stay there no matter what the price is, such is their blind devotion. This is the sort of move we should have made in the 90's, building from a position of strength."
Then this: "The support of the entirely "Irish immigrant community" in GCC in full swing now."
Then: "Tell you what folks look at Barcelona and Espanyol. They are quickly making us the Espanyol of Glasgow." Yes, that's right.
Someone smells the coffee: "While Murray dabbled in EBTs and spouted in the media about casinos, hotels, cafes etc they got on with running a business on sound business lines. Look where we were 25 years ago (bigger than Man Utd) and where we are now. The gap is huge and getting bigger. Their 3 goals and 3 points got them £1.4 m last night. We can complain all we want but GCC also backed Murray's pipe dream. I wish I knew how we could turn this around but I don't."
Next up someone with a genuine question…
"Genuine question here. Has any other areas of Glasgow seen the same level of regeneration through public funding, including transport infrastructure, than the surrounds of Celtic Park?" No, of course not you silly Billy!
And the next one has identified the business opportunity for the hotel. He puts it like this…
"If we owned a hotel and you needed to stay in one in Glasgow you would rather give your money to the club than some other business.
That's how they'll make money." We think he means the holding company that currently operates the club but we know what he is trying to say.
The next guy is still mad about us keeping their balls on Saturday. He is mistaken we gave them all back…eventually!
"Celtic are the darlings of Scottish football and indeed Scotland. We will never catch them if they do this. We can't even afford a manager with a decent pedigree ffs. If this happens, we'll be playing catch up for years as a 3rd rate Scottish team fighting for 2nd place, hoping we can win the league but really knowing we just can't. The board have no balls and zero ambition."
And someone isn't exactly relishing the chase…
"We fall further behind them with every passing day. Can anyone really argue that we're not Glasgow's second club at this moment in time? We need to address the balance and our board have an almighty task on their hands.
"Us being put in the third division looks to be affecting us a lot more than the four years it took us to return to the top division.
"I'm very sad to say it, but unless something happens to improve our fortunes dramatically, I can't see this situation changing. We're miles behind them on and off the field and it's not going to get any easier going forwards to sort this out.
"Thankfully, we've got people on our board far cleverer than I am. We'd better hope they've got some inspiring and innovative ideas, though."
With Dave King and all those clever people on their board, he has nothing to worry about has he?
The next guy reckons he knows where Celtic are getting the money to build 'Hotel Espanyol'..
"Funded by GGC no doubt…and they say we stole from the taxpayers." Yes, you did.
Next someone tells the Bears off for criticising Celtic…
"You can slag them off for what they are and their help from councils etc. The bottom line is they're continually moving forward at a greater pace then we are. We have a huge gap to close up and it's a painful reality." We feel your pain, really we do.
And quite colorfully this guy jumps one step ahead of the rest of us to conclude that the 'Hotel Espanyol' will mean the beginning of the end for Hampden as the national stadium (has someone leaked Celtic's plans?)…
"Once (if) it gets built, the noises to make the dump the national stadium and close Hampden will be deafening. The argument will be that the piggery has everything on the doorstep… that and I'm sure every social function/conference etc hosted by gcc will be put that way."
This next guy isn't as daft as the rest of them…
"I say get rid of the team and build a hotel, use the waiters and bar staff as a team with Pedro managing both. We need a sheik mahandi to catch up."
It's taken a while before someone has used the term State Aid but here goes…
"Rangers (sic) fans need to waken up and use their votes more wisely as they have significantly benefitted from state aid. The sham of the Commonwealth Games opening ceremony alone was a disgrace."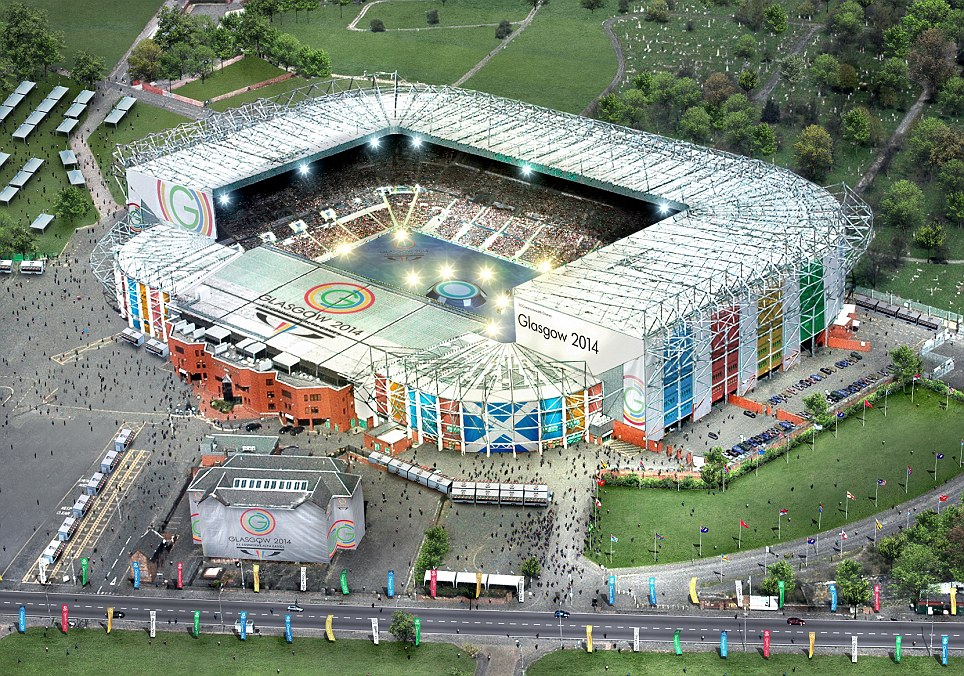 Here lies the problem, says the next Bear…
"… not your lack of how to turn this around, but where to begin and will funds come from. An organisation like Club1872 should be bursting at the seems with members contributing monthly, setting up ambitious projects, working with the the club to turn it around. Instead the favoured outlook is get a rich sugar daddy and moan about GCC. It's not the only solution but Club1872 could be a big big help if embraced by the support, cos one thing is for sure it's the support that are most likely to turn this around and provide the funds."
And his mate has spotted a naming rights opportunity for the Celtic Board to consider…
"They should just rename Parkhead the GCC Stadium."
Next guy is simply depressed..
"…everyday we seem to be getting kicked while no matter what they do it's always positivity. it's totally depressing."
Nice to see their founding father Charles Green getting a wee mention here…
"There is absolutely no question that the tim's placemen in GCC have pounced on their opportunity of a land grab when we were on our knees.
"Chuckles and the spivs were far too busy lining their own pockets with our money than to be bothered with the tims hoovering up government and council money.
"Sadly, the damage is done now. Our stadium is now landlocked with the new housing going in at the front of our stadium. That would have been the obvious location for any up market developments, giving wonderful views of our beautiful blue uplit stadium frontage. Can't happen now, ever."
Them missing out on the land that the new houses are going to be built on seems to be bothering them quite a bit.
"That was one of the biggest own goals our club has done in recent history. We could have have had an illuminated walkway right up to one of the finest and oldest main stands in world football."
And with Celtic looking at an impressive new superstore within the development this guy notes that "we're still struggling to get our retail dept up and running."
So here is their solution…
"The club needs to be looking at developing new revenue streams now, such as the Rangers Lotto and getting the retail department up running ASAP (who knows what the hold up is). On top of that though we need to be winning the league to get Champions League football, and that would allow us to redevelop our stadium and the surrounding area if that's possible. Whatever money we get from a share issue has to be spent on the team though, and with a manager in place who can actually be trusted with money." Quite simple really, although not all agree…
"We're never going to get anywhere until we all realise how far behind them we are and come up with a solid and achievable plan to stop it. I just hope the board do realise this and have a plan and don't have their heads firmly in the sand like many on here."
And replying to the guy going on about no balls…
"Sadly extremely accurate and it's been staring us in the face. My mate just turned 66 he reckons he's had it in terms of ever seeing us win the league again – he's in excellent health I may add and expects to see 80. Depressing as hell."
Excellent health, 14 years to go that's 20 in a row…
That's enough hurt for one evening folks, but don;t forget to listen to the excellent new CQN Podcast which is below…
The CQN Podcast: A Celtic State of Mind (EP14) Champions League Special
A Celtic State of Mind offers an insight into the culture of Celtic Football Club, the city of Glasgow, and fans of the reigning invincible Scottish champions.
Each episode includes interviews with 'Celtic-minded' figures from the world of sport, music, film, art, broadcasting, literature or politics.
Ahead of the crucial Champions League match against Anderlecht, 'A Celtic State of Mind' goes behind the Champions League curtain for Celtic's opening match against PSG.
Kevin Graham provides pre and post-match discussion with members of his CSC, as well as in-match analysis in what will be a regular Celtic State of Mind feature.
Enjoy!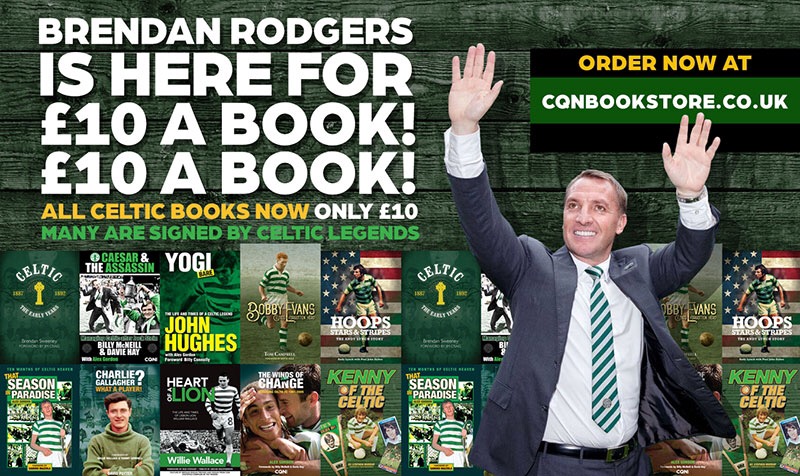 Click Here for Comments >