CELTIC legend John Hartson believes it is a mere formality that the Hoops will be in the Scottish Cup Final on May 21.
The former fans' favourite is convinced there is absolutely NO chance of an upset in next month's semi-final shoot-out with Sevco at Hampden.
He said: "A Celtic victory next month is an absolute shoo-in, if you ask me. It shouldn't even be close.
"They would need a miracle. No, it can't happen. It won't happen. The gulf in class between the two clubs and the two teams right now is far too much for Celtic to lose.
"If I were a Celtic player right now I would be thinking about wiping the floor with Rangers* (sic).  I'd be talking about destroying them on our way to the Double."
The former Welsh international striker continued: "I know there are still Celtic supporters who are probably worried about the game, but they shouldn't be.
"They'll point to the fact that Celtic are in the middle of a serious title race with Aberdeen and how they're hardly battering the opposition every week.
"They don't need to remind me because I've seen enough of Celtic to know their limitations. If you look at the players they have in their squad at Parkhead – and their salary budget – they should be doing a lot better than they're doing.
"But the Ibrox side still don't compare with Celtic and the Parkhead punters should realise that. They can relax when they go and buy their tickets for the semi-final. They have NOTHING to worry about.
"They should be getting ready to celebrate a comfortable victory, like they did in last season's League Cup semi-final. Going to Hampden on April 17 will be a day out.
"If that doesn't happen, Ronny Deila will have some expplaining to do, that's for sure.
"All he has to do is pick his strongest team and point them in the direction of the Hampden pitch.
"Scott Brown and his team-mates will do the rest."
*Rangers went into liquidation in 2012, after finishing runners up to Celtic in the SPL. As a result of liquidation they lost their place in Scottish football and their league place was taken by Dundee FC, the highest placed side in the second tier that finished below the promotion place.  A new club was formed by Charles Green and began life in the third division or the fourth tier of Scottish football.
Last week ex-Rangers player and radio commentator Derek Johnstone observed that "Rangers were demoted down to the old second division."
They are even lying about their own lies now!
Rangers weren't 'demoted' or 'relegated', they simply ceased to exit, just like Gretna a few years before them.
Looking through the four leagues you will notice that the new club created in Gretna isn't there. They received no such favourable treatment.
So we won't buy the lie – the team Celtic will face in the Scottish Cup semi-final isn't the club that Derek Johnstone played for.
They are Sevco.
Happy St Patrick's Day, by the way!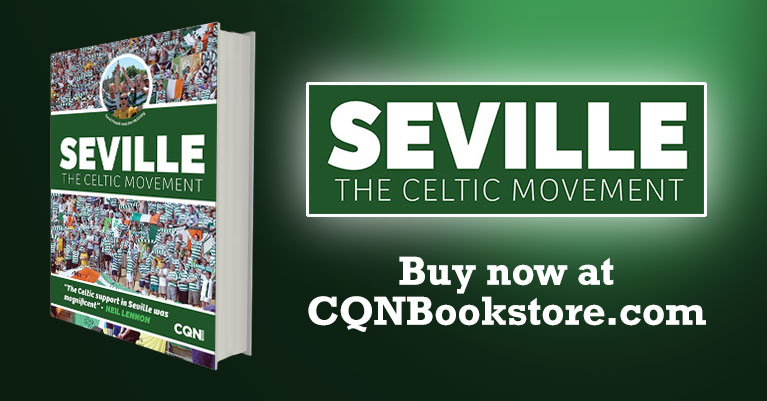 Click Here for Comments >