JOHN 'YOGI' HUGHES hoped Celtic wouldn't be awarded a penalty-kick against Rangers in the 1965 League Cup Final.
The club's eighth highest goalscorer with 189 strikes was preparing for the encounter against the team's greatest rivals after ending up on the losing side against the same opponents in the previous year's silverware shoot-out.
On that occasion, the Hoops, then managed by Jimmy McGrory, had been toppled 2-1 after Jim Forrest hit a double for the Ibrox outfit. Jimmy Johnstone pulled one back in the 70th minute. Despite a surge from the Parkhead men from then until the end of the game, there was no more scoring.
Former fans' favourite Hughes, who passed away in August last year at the age of 79, revealed his feelings about the second Final to author Alex Gordon in his best-selling autobiography, 'YOGI BARE: The Life and Times of a Celtic Legend', which was published in 2014.
In another CQN EXCLUSIVE, we print an extract from the club great's memoirs.
Please enjoy!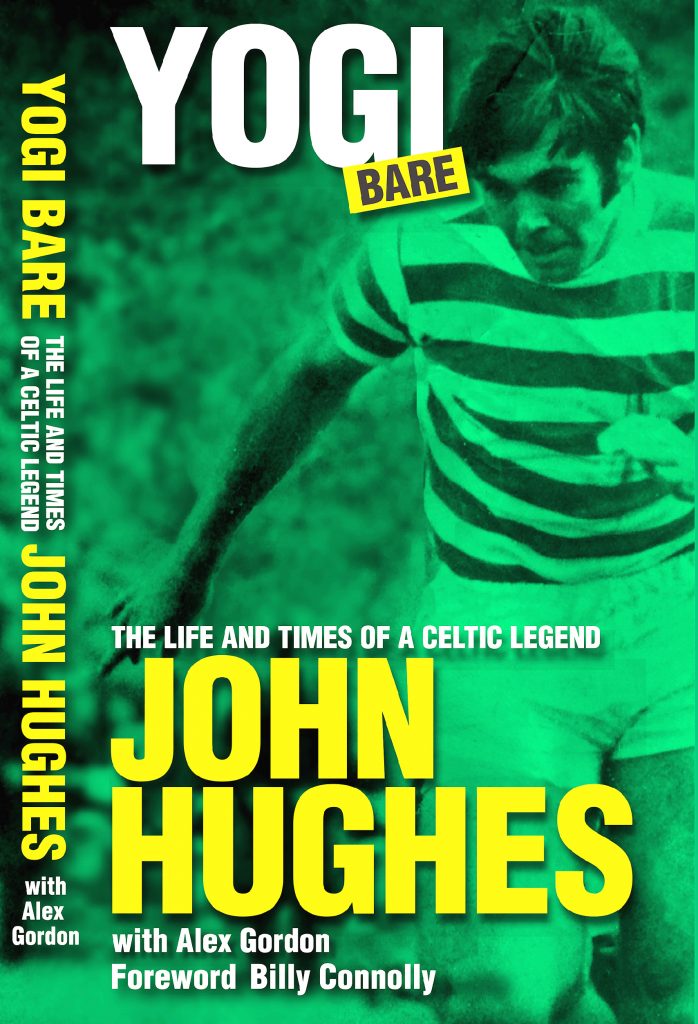 I HAD left for Hampden with two wishes in mind – to gain revenge for the previous season.
And for Celtic NOT to be awarded a penalty-kick!
Let me hastily explain before you get the wrong impression. I was the designated spot-kick taker at the club and I realised the immense pressure on me if we got an award.
It was difficult enough in an ordinary league game, but in a Cup Final against Rangers at a packed Hampden Park would have been awesome. Please remember I was only 22 at the time.
To get two in the same game was unthinkable. Mind you, I wasn't grumbling by time-up after I had placed two shots in the Rangers net and we avenged the defeat of 12 months earlier with an identical 2-1 scoreline.
Both penalties were given in the first-half and I don't think even the biggest Bluenose could have a complaint. The first came when Ronnie McKinnon handled needlessly as a long ball was going out of play. Referee Hugh Phillips pointed to the spot and I realised I had a golden opportunity to put us on our way.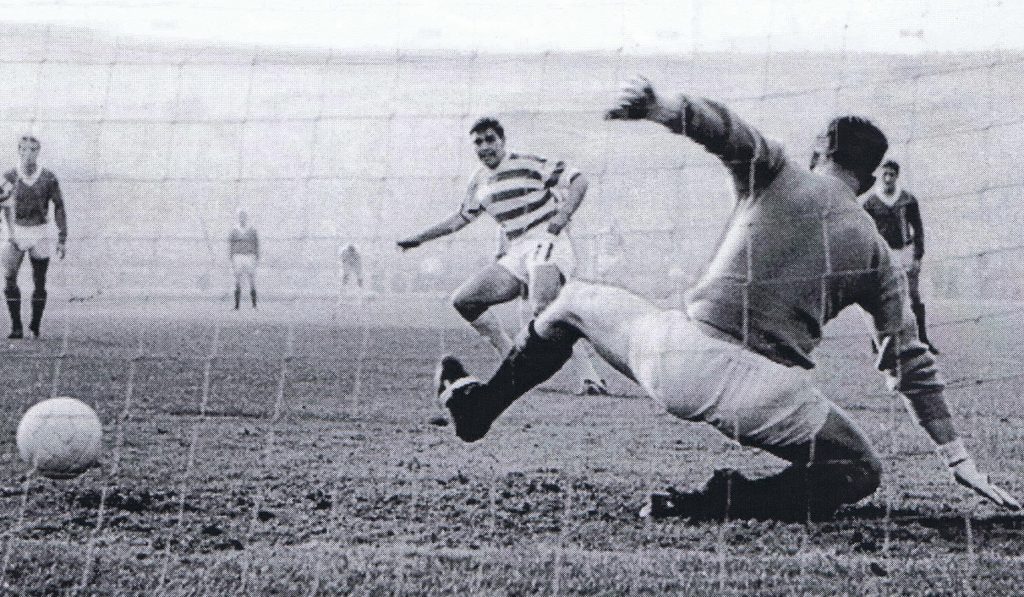 PENALTY No.1…John Hughes slots the ball down the middle as Rangers keeper Billy Ritchie moves to his right.
PENALTY No.2…John Hughes blasts the ball wide of Billy Ritchie's right hand.
All sorts of things go through your mind at that point. You want to look cool and in control. There must be no trace of nerves. I placed the ball, moved back, the match official blew his whistle and I stepped forward to hit it practically down the middle of the goal.
Thankfully, Billy Ritchie had anticipated a shot to his right and took off in that direction. Boy, was I relieved when I saw that net rippling behind him.
Not too long afterwards, Jimmy Johnstone was bought crashing to the turf after a badly-timed challenge from David Provan. Once again, the ref had no hesitation in pointing to the spot.
'Oh hell,' I thought, 'where do I place this one?' Once again, you have to give the impression you haven't a care in the world. I went through the same routine and hit the ball to the keeper's right.
I figured he might have believed he would have more luck going to his left on that occasion. Thankfully, I hit it with enough force to see the effort come off his right hand and the ball strangle itself in the net.
OLD FIRM HIGH JINKS…John Hughes puts pressure on Rangers keeper Gerry Neef and skipper John Greig.
I wasn't playing too badly, even if I do say so myself, and I was having a lot of success running at Kai Johansen. It was an October afternoon, but the playing surface at the national stadium was in excellent condition.
The two goals gave me an incredible surge in confidence and I would have happily have taken a third penalty-kick!
Ian Young, our right-back, was unfortunate enough to put through his own goal with about seven minutes left, but it was too late for Rangers to change the scoreline. It was their turn to go to the silent dressing room of the defeated we had occupied so often in the past.
No less than such an esteemed newspaper organ as the London Times noted, 'Hughes, the Celtic left winger, exerted such a mastery over Johansen, Rangers' Danish full-back, that the score might have risen.'
Who am I to argue with that acclamation?
* TOMORROW: Don't miss another Celtic v Rangers EXCLUSIVE from Big Yogi – only in your champion CQN.
Click Here for Comments >