MARTIN O'NEILL believes Brendan Rodgers will guide Celtic to a higher European level.
The Hoops have struggled against giants such as Barcelona, Bayern Munich and Paris Saint-German in the Champions League in the past two seasons.
However, O'Neill insists his former club must keep banging on the door and giving it their best shot.
The Republic of Ireland international manager said: "Even when you are doing well domestically, you cannot afford to take your eye off the ball in a European context.
"I have no doubt in time that Brendan will get Celtic to that level in Europe. He will look to address what needs to be done.
"It is tough because the co-efficient is so stacked against you. If you are in Pot 4 then you know that you are coming up against some pretty stellar, elite teams. Over time and in the next few seasons I would fully expect Brendan to make inroads into that.
"I'd repeat that it is the hardest thing to do. I loved the domestic success we had, of course we all did, and it was fabulous to give that to the supporters and to enjoy that sense of bringing silverware to the club.
"Brendan will address what needs done and it is definitely in a European context where you sense the excitement and the energy of the fans."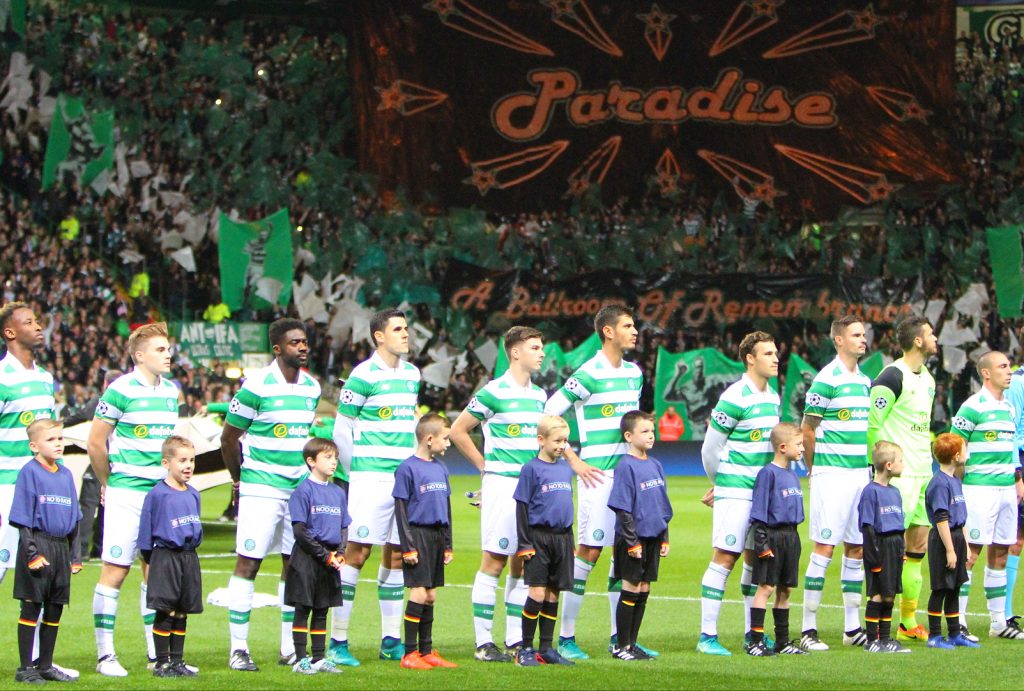 HOME, SWEET HOME…the Celtic players line up for a Champions League encounter.
O'Neill added: "When you consider now how the landscape has changed again in terms of finance and resources even at Championship level in terms of salaries and what not, it is a huge ask.
"But I would maintain that the only way to go about it is to be there. That, in itself, is so difficult because you have the qualifiers to endure and get through at a ridiculously early point in the season and you can be up against some really good teams.
"No-one should underestimate just how challenging it is simply to get there. But, really, that is the environment that you have to aspire to be.
"It is the only way to raise the bar."
Read more from Celtic Quick News …
Catch up with Pau67's Blog here …
Click Here for Comments >