WONDERBHOY Patrick Roberts has admitted he is happy to remain at Celtic despite the arrival of Pep Guardiola as manager of parent club Manchester City in the summer.
The 19-year-old winger agreed a lengthy loan deal when he joined the Hoops in January, but there was speculation he might be recalled by the new manager.
However, Roberts, who cost the Etihad outfit £12million when he joined from Fulham a year ago, said: "The club will do what is best for them and I have to do what is best for me.
"I felt 18 months is good as you get the opportunity to qualify for the Champions League and the chances to win leagues and Cups.
"That's what you want to be doing, playing at the highest level in the world – especially as a kid. It's much better than sitting around. You want to be playing.
"I'm here for the 18 months and I'm a Celtic player and what Pep Guardiola does will be for himself and City.
"My decision to come up here was a good one as this is a club with massive expectations. Some players perform better in these conditions and I think this is the case with me.
"It's been a great experience so far and I want it to continue."
Roberts is also looking forward to sampling his first taste of the Hampden atmosphere in the Scottish Cup semi-final on Sunday.
He looks likely to start the game given his recent form, including his first senior goals in the 3-1 win over Hearts at Parkhead.
Roberts added: "I can feel the buzz and the expectations already.
"I want to do my best as I know what it's like to lose a game when the city is divided and it's not nice when you are on the losing. So, I will do my best to bring a victory back to the Celtic fans.
"It will definitely be the biggest game in my career so far."
* Roberts was talking to the Celtic View, on sale now.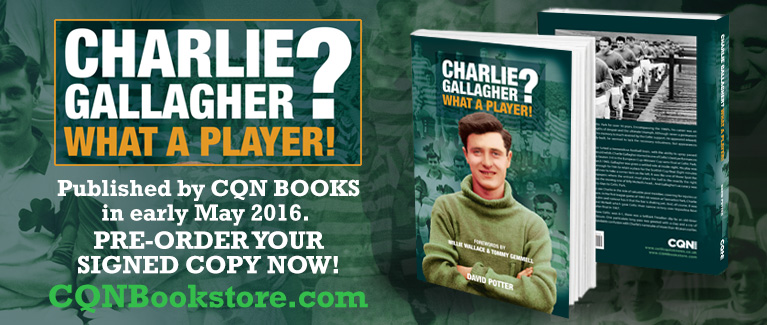 Click Here for Comments >