CELTIC head to St Johnstone tomorrow after the club's hugely disappointing European campaign came to an end on Thursday evening. Ronny Deila knows that his rotten record in European football over the past two seasons is simply not good enough. In Perth tomorrow he will set about the task of capturing a domestic Treble and begin his preparation for next season's assault on the Europe. 
Winning the league is must for Deila and indeed he must do so while ensuring that his side is better prepared for the Champions League qualifiers than has been the case over the past two embarrassing years for the club.
Deila was just in the door last year when Celtic we humiliated by Legia Warsaw. A subsequent get out of jail card was squandered against a very average Malibor side and  then this year the same thing happened against Malmo, who lost 8 goals in Madrid this week.
Put simply it has to be third season lucky for Ronny or he's a goner. He must know that.
Back in October 1993 a Celtic side travelled to Perth to play a league match against fellow strugglers St Johnstone. The Celtic manager that Wednesday evening was Liam Brady. The Celtic performance was truly dreadful, those of us at the match can testify to that. On the road back to Glasgow Brady made the decision to leave Celtic. It just hadn't worked out for him.
Here's what Brady had to say about this at the time. This is from THE WINDS OF CHANGE, CQN's new book available at www.cqnbookstore.com – maybe some lessons in here for Ronny and indeed us as the Celtic support…
PARADISE LOST – LIAM BRADY
'I was sitting on the team bus on a stretch of the M9 on Wednesday night when I made the decision to quit as manager of Celtic. I had just watched the team lose 2-1 to St Johnstone and I was utterly dejected.
'I thought about that game – and the recent performances against Hearts and Kilmarnock – and I knew I couldn't shield the players from the pressures any longer. It was getting to me and it was getting through to them.
'I HAD TO GO.
'I approached the chairman Kevin Kelly and told him I had made up my mind to quit. He didn't even attempt to talk me into changing my mind.
'IT WOULD HAVE BEEN A WASTE OF TIME, ANYWAY!
'My mind was made up and, having come to such a momentous decision, I wasn't going to change it. It was the most difficult decision of my life. I leave Celtic with so many regrets. I would have loved to have given those wonderful fans a trophy. They deserved more than they got.
'But let's nail some of the rumours right now. I was NOT stabbed in the back by Joe Jordan or anyone else. I brought Joe to the club. He was my appointment, there can be no arguments on that.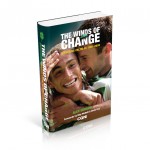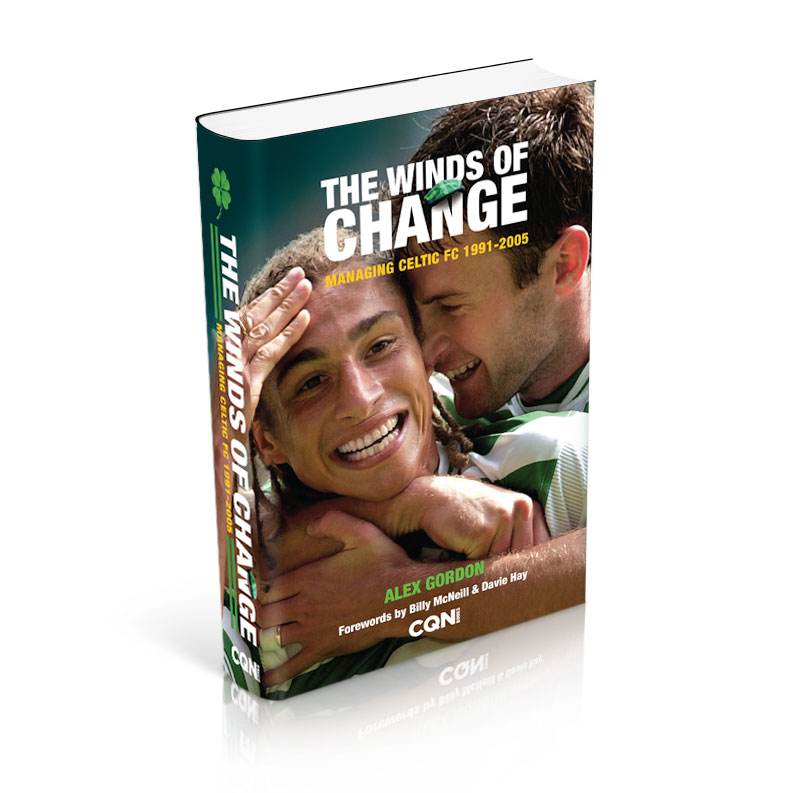 'I HAD HOPED JOE WOULD GET THE JOB.
'I was amazed when I heard the news he had quit, too.  Naturally, I can't go into that because I don't know the facts. I would like to say there were no running feuds with the board. I wasn't at their throats and they weren't at mine.
'Sure, money was tight. But I knew the situation at the club from day one. However, if anything, things got worse this year.  Of course, the atmosphere could have been better. All the talk of the rebel takeover and so on kept on the pressure. It just never went away and it affected the club, the management and some individuals.
'And, yes, there was talk of the rebels putting in their own man as manager if they were successful. However, I stress I am NOT using that as an excuse. Things just didn't work out on the pitch. We didn't get results in my two years and that is what it is all about. No-one is more aware of Celtic's reputation than me. Okay, I didn't play for the club, but I was brought up in Dublin and the two teams everyone talked about were Celtic and Manchester United. Their flamboyance and style were well known. That was my aim. I wanted Celtic to continue to play with that flair.
'People have also been saying I was contemplating quitting after we lost to Rangers in the League Cup semi-final last month.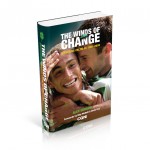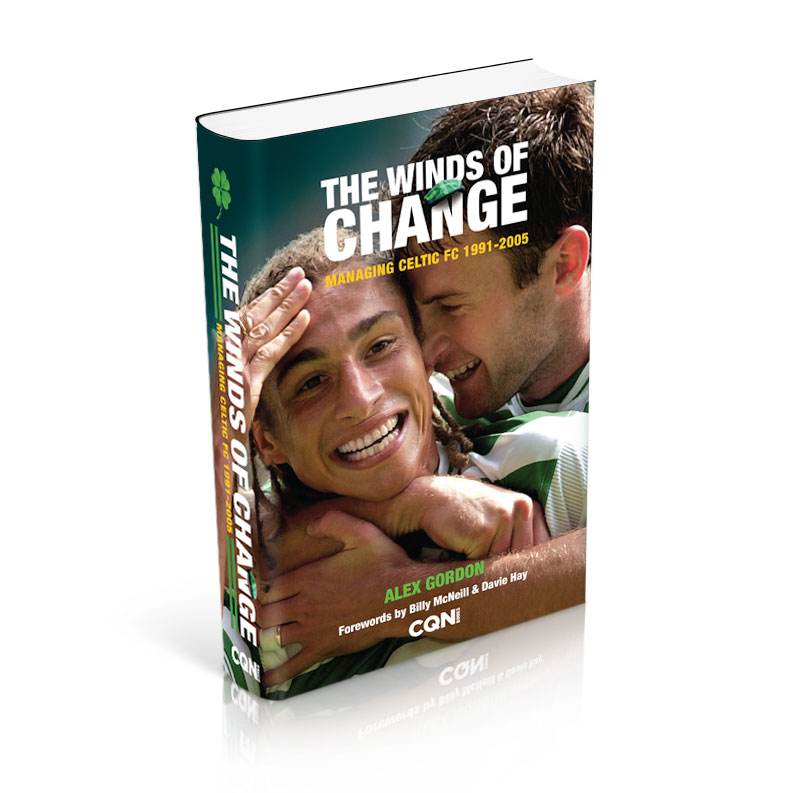 'BUT I CAN TELL YOU THERE IS NO TRUTH IN THAT.
'Yes, it was a huge blow losing that match at Ibrox…but I believed we could pick things up again. That wasn't to be. Obviously, I am sad that some of the transfers I made didn't work out. The name Tony Cascarino continually crops up, but I would like to point out he is currently in the Chelsea first team. Why didn't he do the business at Parkhead? I believe the unique pressure of being involved with a Glasgow team got to him.
'To understand just how stressful life can be in Glasgow as a sportsman you really have to sample it. You have to be a certain animal to cope. It took me at least a year to understand it. Tony just could not settle and I believe he is finding life a lot easier in England.
'The same goes for Stuart Slater. I was greatly disappointed he didn't match up to expectations at Parkhead. The boy oozes talent and I'm sure we'll see him do the business at Ipswich. And who could have predicted that Tony Mowbray would have picked up such a series of injuries after joining us? I think he missed about four games in ten years at Middlesbrough, but that's the way things go. You have to be philosophical about it.
'But there is no bitterness on my part. I'm just sad that it didn't work out as planned. Good luck to Celtic and their marvellous fans in the future.
'They deserve the very best and I hope they get it.'
*From The Winds of Change, managing Celtic FC 1991-2005 by Alex Gordon. Published by CQN Books and available now at www.CQNBookstore.com – order today and receive a FREE Total Larsson 2 disc DVD.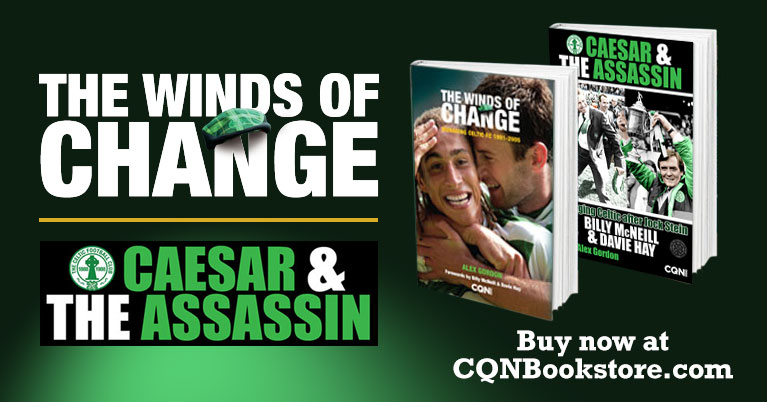 Click Here for Comments >