I WASN'T one bit surprised Brendan Rodgers ordered the removal of Dedryck Boyata from first team training this week. As I said in CQN on Thursday, I wouldn't have let the player anywhere near Lennoxtown and would have had him escorted to Glasgow Green to train on his own every day on the public pitches.
Listen, I am a great believer in treating people the exact same way they treat me. From what I have seen and heard, Boyata messed his manager and his team-mates around during the week. He shouldn't have been surprised if I had acted in the same precise manner.
I've been a manager at Partick Thistle, Hibs and Dumbarton, so I know you will get one or two players who will act up in the dressing room. Let one away with it and you have a full-blown mutiny on your hands before you know it.
Players tend to follow each other. It's like being back at school, there's always someone who wants to be the leader in the classroom. Football is littered with stories of weak managers who have allowed so-called big-name players to get away with taking liberties.
Jock Stein never stood for any nonsense at Celtic, I can tell you that. A lot went on at the ground the public never got to know about. If a player went to the newspapers to air a perceived grievance, he would feel the full weight of the Big Man.
One famous player always had a problem turning up on time for training which was normally 10am at Barrowfield. Big Jock would have a word in his ear, but when he realised he wasn't getting through to the player, he rearranged his training schedule.
When the culprit turned up five or 10 minutes late one day, Jock took him aside. "You seem to have trouble getting out of bed in the morning," he said. "I'm going to do you a wee favour. How about you come in at midday and train with the kids?"
My team-mate almost fainted on the spot. He was never late again for morning training.
I know of another Scottish manager who fell out with one of his players. As usual, it was over a contract and money. The bloke wasn't for signing an extension, so his gaffer changed his routine, too.
And it was just a bit more drastic than that designed by Big Jock to get his message across. This particular team boss, universally disliked – no names, no pack drill – had his player training on his own at 10 o' clock at night!
The player had to go through his routine at the stadium and the floodlights would be on, too. A couple of coaches had to come in, as well, to keep an eye on him. Just a tad over the top, I have to say.
The outcome of that little spat was the player digging his heels in and eventually getting a transfer. It must have felt like getting out of Alcatraz!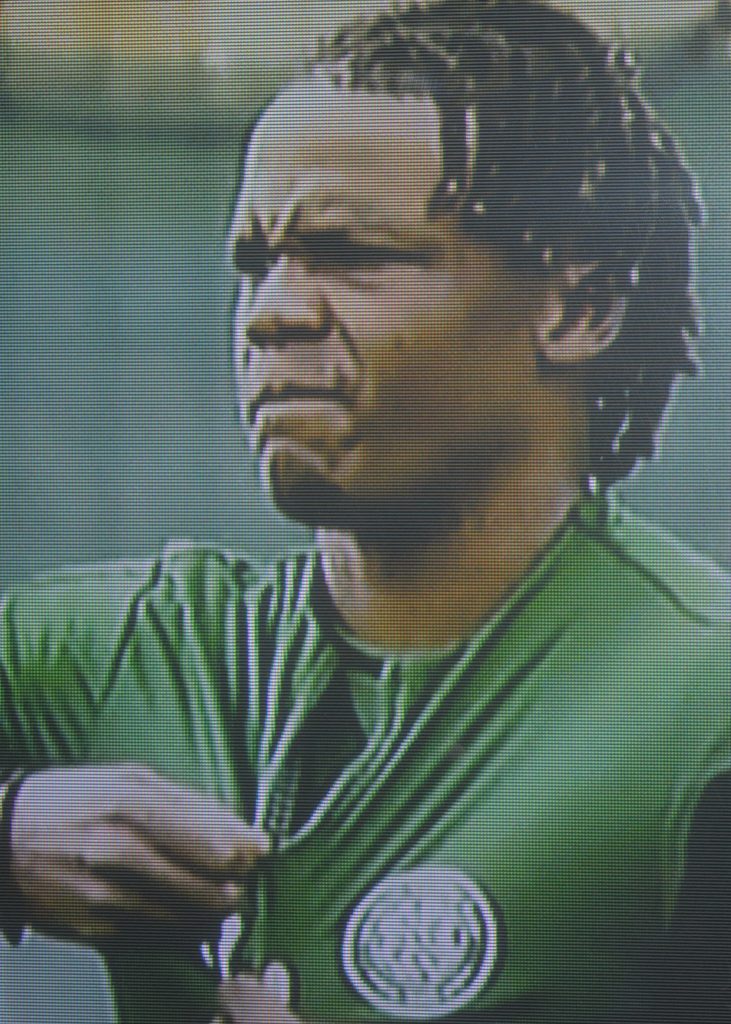 BHOY AMONG THE BOYS…banished Dedryck Boyata who will train with the Under-20s.
So, big Dedryck is getting off lightly. At least, he is training at normal times and he has the company of the Under-20s.
Of course, he won't be at Firhill this afternoon when his team-mates defend their League Cup trophy against Partick Thistle. While they are playing in Maryhill, he is likely to be training with the kids.
That's a shame for a player who performed in last season's trophy finale when Celtic beat Motherwell 2-0.
He really should be out there against my old Maryhill team and continuing the progress that was instigated by Brendan Rodgers with the Irishman working hard with the Belgian.
However, all that was obliterated by his refusal to go to Athens in midweek. My big pal John Hartson insists Boyata's head will have been turned after his involvement in the World Cup Finals in Russia.
He might have heard what Vincent Kompany was earning at Manchester City and, of course, it will be more than he is picking up at Celtic. I believe Vincent and Dedryck share the same agent. There can be no doubt salaries have been bandied about and now we have this unnecessary mess.
I recall I had a player at Thistle, let's just call him John. He was a reasonable central defender and was one of my first picks in my team selections.
And then John came out of contract and suddenly he believed he was Franz Beckenbauer. By no stretch of the imagination could John be compared with the West German legend. The only similarity was that they both kicked a ball for a living.
My guy didn't want to sign a new contract at the Jags. Back then, before the Bosman Ruling, the club owned the player's registration and, basically, he was their property. He couldn't just wander off and sign for someone else with your club getting zilch in transfer money.
I could get the player to sign 28-day agreements and that would allow him to play while keeping fit and making sure he was still in the public eye.
He didn't fancy that, either. We had to keep his fitness levels topped up, so he would come along to training in the evening – remember, Thistle were mainly part-time back then.
Big Alan Rough was full-time, but most of the other players had jobs outside football.  Anyway, we used to train in a place called Shieldhall which was handy, but that's about all you could say about it.
I asked the player one more time if he would sign a short-term contract, but once again he rejected it. On that first night, he came along to training and was about to put on his training gear.
"Hey, what are you doing?" I asked.
"Getting ready for training, boss," he replied.
"Don't think so, son," I smiled. "There's no need for you to be fit if you don't want to play on a Saturday. However, you can watch your mates go through their routines. I don't mind that."
Eventually, the penny dropped. The player signed a new deal at Thistle and, as usual, he was one of our more consistent performers throughout the season.
I doubt if Boyata's predicament at Celtic will be sorted so easily. I repeat what I said on Thursday – I wouldn't have him anywhere near that first team dressing room.
The way he has treated Brendan Rodgers and his colleagues is totally unacceptable. He's better off elsewhere. I doubt if the best fans in the world will ever forgive him, either.
* DON'T miss all the action from today's big game at Firhill with the best match report and pictures in your champion CQN.
Click Here for Comments >