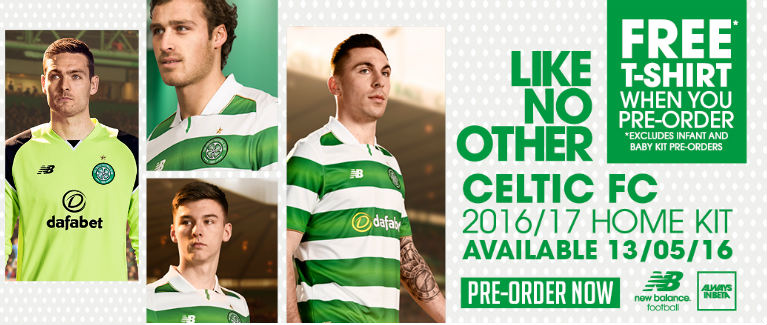 Very pleased Peter Lawwell has opened up a bit today (in The Sun, I know…) on the workings of the club, I hope this is the start of a trend in more regular communication.  If there's logical explanations for Celtic's actions, inactions, views and general strategy, we should be giving them far more often than we have.
On the club's financial strategy, his comments were not far removed from yesterday's blog, "if we take the club into £20m worth of debt, and [Champions League qualification] doesn't happen, where does that leave us?
"For a Scottish club to owe that kind of money leads to trouble. You don't have to look very far [Govan] to see the consequences [administration and/or liquidation]of people trying things which 'might' happen."
We're only a few years from that touchstone but the point still needs to be made.
On one point, there's probably a bit of work to do: "You've got social media and the bloggers, posters and trolls who think they know what's going on at the club. They don't.
"They don't have all the information. The reality is different from their perception and I need to deal with reality every day."
Social media will never have all the information, but football clubs need to find out ways to harness what is still a new and emerging phenomenon.  At the very least, they need to find ways to head off wildly inaccurate and damaging fantasies.
Everyone believes they deal with reality, not perception.  I laugh when I see new posters here saying "I've no axe to grind, but……."  None of us believe we have an axe to grind, we all believe we bring reality to the debate.
Self-awareness in this respect is not part of the human condition.  If people experience, see and read certain realities, perceptions consistent with those realities are perceived as reality.
The only way around this for the club is to ensure Celtic fans have access to sufficient verifiable realities to offset perceived realities.  Let's keep the verifiable realities coming, soon if possible.
Really hope Leigh is playing tonight, and he gets his 40th goal.  It would be a fitting achievement for a thorough professional – who never lets an opportunity to show Celtic fans how genuine his delight to be here is.
There's a Football Forum at The Iron Horse pub, West Nile St, tomorrow [Thursday] from 18:30 until 21:00.  Three authors will talk about football within Scottish society.
Our own Alex Gordon, author or Winds of Change, Caesar & the Assassin, A Bhoy called Bertie, Celtic the Awakening and more, "will provide stories of and insights into the integrity of the Scottish football press and media".  Alex is a former editor of the Sunday Mail, so this one should be interesting.
Sandy Jamieson, author of Celtic Submari: a new model for football relationships, among others, will also be speaking.  The third panelist is Alan Ness, author of the football novel, A Man's Game.
There's a £5 (to Dogs Trust charity or discount off a book) charge at the door, no tickets in advance.  Introduce yourself to Alex, if you're there.
Click Here for Comments >