ANGE POSTECOGLOU joined the Celtic players on the Pittodrie pitch following the 2-1 victory over Aberdeen on Sunday October 3 last year.
The delight of the Greek-Australian was evident at the completion of a rollicking encounter that was settled by Filipe Jota's slick winner six minutes from the end.
Postecoglou had seen Kyogo Furuhashi put the Hoops ahead before that effort was cancelled with yet another loss of a goal from a corner-kick when Lewis Ferguson struck with a header that looped over Adam Montgomery on the goal-line.
However, true grit got the visitors over the line for the team to end their inexplicable run of failure to pick up three points on their travels for almost eight months.
The weekend success four months ago could become a watershed result for the manager.
In an EXCLUSIVE CQN three-parter, author Alex Gordon opens his files once again to highlight results at the same venue that meant so much to two former Celtic bosses.
IN THE VISITORS' DUG-OUT…Billy McNeill returns to Pittodrie as Celtic boss for an eventful encounter. Keeping him company on the touchline are players Ronnie Glavin and Bobby Lennox, trainer Neil Mochan, physio Bob Rooney, assistant John Clark and masseur Jimmy Steele.
BILLY McNEILL was only eight Premier Division games into his Celtic managerial career – and he was furious.
In the previous seven outings he had guided the team to six wins, interrupted by a 1–0 loss against Hibs at Parkhead. On a crisp October afternoon at Pittodrie in 1978, he had just witnessed a 4–1 collapse against former club Aberdeen.
Jock Stein's successor made no attempt to disguise his disappointment. A few days later, he still hadn't calmed down as he reflected: "I was very, very angry. What I had watched was unacceptable. It was a dire performance and, on a personal level, it was a sore one.
"However, it was not about me – it was about Celtic Football Club and its supporters. I watched as the players trooped in, got cleaned up and prepared themselves for the trip back to Glasgow. I wanted to detect the mood in the camp. I wasn't about to start throwing teacups around.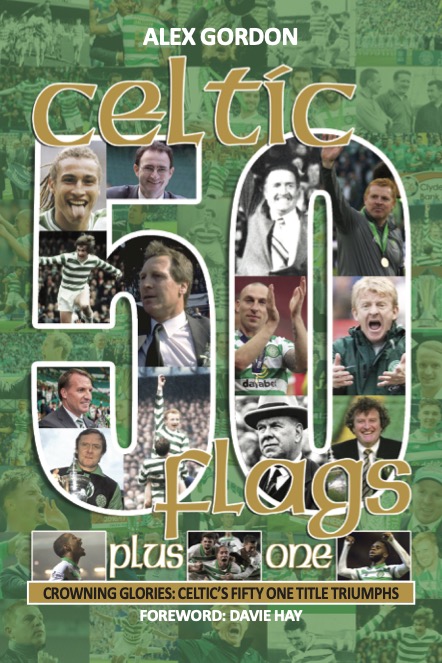 "However, I would make certain I would have my say on the coach on our return. I went to the front of the bus and got their attention. 'Do you think displays like that will be tolerated by anyone at this club?' I asked. 'Do you want to remain Celtic players? If that's the best you can do, there is no place at Celtic for you'.
"It went on in a similar vein most of the way back to Glasgow. I wanted them to have a good look at themselves and, at the same time, be honest with themselves. That was very important. Did they think they were good enough to play for Celtic?
"Obviously, I was looking for a response. I wanted the players to know how much Celtic meant to me. I was determined to get across all the good things Jock Stein had instilled in me. I had a clear vision of what I desired for the club and what I hoped to achieve. I couldn't accept Celtic teams playing like that in front of the best set of supporters in the world.
"If the players didn't know what it meant to pull on that green and white jersey before the game at Pittodrie, then they certainly did by the time we reached Glasgow.
ON THE RUN…Bobby Lennox, watched by referee John Gordon, tries to put the pressure on Aberdeen to no avail.
"I had been tasked with managing Celtic and all that entailed. My eyes were wide open when I agreed to take the job. I wanted to hear those Celtic fans singing again, I wanted Celtic Park to be rocking and the supporters watching a team worthy of the name Celtic. I sensed the support wanted me to do well. I knew they were on my side and I had to prove worthy of that backing.
"There had always been an affinity with me and the fans as a player, it was reassuring it was still there as a manager. I had realised that the previous season, when I returned for the first time as manager of Aberdeen. I wondered how they would receive me in the opposite dugout from Jock Stein. You've no idea how I felt when they started singing my name. That was a truly amazing experience."
McNeill's desire was imposed upon his players as the campaign unfolded. The team collected enough points to see them climb the table.
"I didn't expect us to be in this challenging position and I still say if we make it to Europe next season we will have done very well, all things considered," announced the Celtic gaffer. That was for public consumption, inside the dressing room was a different matter. Murdo MacLeod said: "He wanted that title, you can be sure of that. All season he had driven us towards it."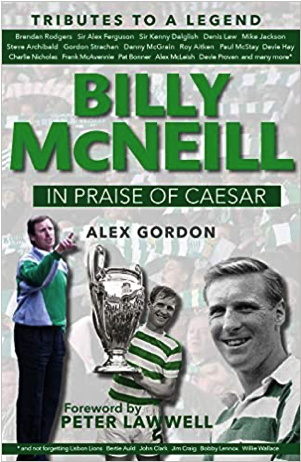 The Monday evening of May 21 1979 rolled around; the absolute moment of truth for Billy McNeill. The situation for Celtic was clear cut; a triumph over title holders Rangers would take the Premier League championship to Parkhead. A win or a draw would suit the Ibrox side, who still had two more games to play against Partick Thistle and Hibs.
That being the case, McNeill, on his return, would have to settle for second best. McNeill was never comfortable with that mantle.
The manager recalled" "I talked to the players as a team unit before the game. I didn't pick out individuals as I didn't think that would be fair. Jock did that every now and again, particularly with Jinky, but, then, he was exceptional, world class and could handle anything thrown at him.
"On this occasion, I just wanted to remind the players what we had all been through to get the club into this position. We were ninety minutes away from winning the league.
"I reminded them: 'And listen to that crowd. That's your fans out there. They're worth a goal of a start'. I sensed a very determined mood in the camp."
PARADISE…Billy McNeill at Parkhead on the day he returned as Jock Stein's successor.
The scramble for tickets had been made more frantic with a union strike keeping TV cameras away from Parkhead. A thriller of epic proportions was, sadly, never witnessed by millions. As kick-off time approached, Celtic Park throbbed and pulsated as a capacity attendance of 52,000 frenzied fans, engulfed in expectation, crowded into the arena. They were about to embark upon a crazy rollercoaster ride of high drama.
In the ninth minute, Rangers were a goal to the good after Alex MacDonald had knocked one wide of Peter Latchford. There was no change in the scoreline by the time the interval arrived. Ten minutes after the turnaround, McNeill must have feared the worst when his side was reduced to ten men. Johnny Doyle had foolishly become involved in a scuffle with MacDonald and the referee banished the Celt. The winger heaved with sobs as he ran off the pitch.
Remarkably, Celtic drew level midway through the half as Roy Aitken surged forward to turn a close-range effort beyond keeper Peter McCloy. In the seventy-fourth minute, McNeill saw his side take the lead. George McCluskey rifled a low drive into the net. Two minutes later, it was 2–2 with Bobby Russell striking an eighteen-yarder past the helpless Latchford.
BEWARE THE BEAR…Roy Aitken slams a drive past Peter McCloy in the rousing 4-2 triumph at Parkhead in 1979.
Rangers sat in, obviously more than satisfied to take a point. Celtic, driven on by McNeill from the touchline, had other ideas. Six minutes were left when McCluskey fired in a dangerous angled effort from the wing. It was an awkward one for McCloy. The beanpole custodian parried the ball up and away, where it ricocheted off the inrushing Colin Jackson into the net. The minutes ticked down.
Midfield powerhouse MacLeod recalled: "I picked up the ball in midfield. I knew it was late in the game, but I didn't know how late. There was a pass on to either side of me with team-mates breaking forward. I just kept going. In an instant, I knew I was going to shoot, there was no chance of me passing. I thought to myself: 'Hit this as hard as you can and, even if you miss, the ball will go away into the Celtic end and it will waste time'.
"But I struck the shot really well and it went high and dipped over the keeper's right hand into the top corner. I still had no idea how long there was to go. We all geared up to go again when the referee blew for time-up seconds after Rangers had kicked off. I must have been the last Celtic player to touch the ball that evening.
THREE CHEERS…goalscorers Roy Aitken, George McCluskey and Murdo MacLeod celebrate their unforgettable 1979 title success.
"It was my best-ever night in football. I had a few memorable ones, but nothing ever touched that. No team could have stopped us even when we were down to ten men."
McNeill enthused: "The boys deserved it. It was simply fantastic. I have never seen a game like it. When George McCluskey scored to make it 2–1 for us, I just couldn't believe it. Then they came right back. One minute you're up there, the next you're down here.
"My players would climb a mountain and then find there was another waiting for them. Our ten men did extraordinary things. To score four goals in just over half-an-hour with only ten men against Rangers was just incredible. Unbelievable.
"John Greig was one of the first to congratulate me and I really appreciated that. He was as proud a Rangers man as I was a Celtic man and he must have been hurting, but he still sought me out to shake my hand. A great gesture from a genuine sportsman.
"I was overjoyed for my players and even had to persuade Johnny Doyle to go out there and take a bow. He didn't want to go because he thought he had let us down. Eventually, I threw him onto the pitch! All of my players, including Johnny, were heroes."
Davie Provan summed it up succinctly: "We couldn't have celebrated any more if we had won the European Cup that evening. That's how sweet it was."
Click Here for Comments >