LORD BANNATYNE'S judgment in the case of ALBERT IAN KINLOCH (AP) v CORAL RACING LIMITED has been published on the Scotcourts.gov.uk website this afternoon (link below) and Mr Kinloch has LOST his case. He had claimed that his bet, placed at odds of 2500/1, that Rangers would be relegated in 2011/12 season, was a winning bet but the bookies failed to pay him.
Rangers went into administration during that season and after a CVA was rejected by the creditors, the club was placed into liquidation.
A basket of assets was, on the rejection of the CVA, sold to Charles Green's off the shelf Sevco (Scotland) Ltd and the new co began life in the fourth tier of Scottish football in the 2012/13 season.
Rangers FC died, Charles Green's Sevco Scotland started a new club and they were afforded the privilege of playing football by being admitted to the league in the old Third Division.
There was no relegation, indeed there was no demotion.
Myths that have emerged as history and titles of the dead football club have been claimed by the new club, who seem happy enough to claim the 'good bits' but when it comes to the tens, maybe hundreds of millions of pounds due to creditors, then that has nothing to do with them.
Even as Lord Banntyne's judgment was being published around 12noon today, at the Supreme Court his learned colleagues were listening to the Barristers in the concluding court case in the so-called Rangers Tax Case.
The judgement can be found HERE. and note this section…"what happened to Rangers at the material time was this:  the Rangers Football Club Plc sold inter alia the one share in the SPL to Sevco Scotland Limited.  That sale required the approval of at least 8 of the members of the SPL.  That application was refused.  It was thus no longer eligible to play in the SPL.  It thereafter applied to the SFL and was permitted to join the lowest league of the SFL (the five part agreement). The foregoing process cannot be described as being moved by anyone to a lower division, or being moved down or demoted.  The dictionary definitions are not apt to cover what happened to Rangers.  I am satisfied that what did not happen was that the SPL moved or demoted Rangers to a lower division.  Rangers ended up in a lower division by the entry into a contract which allowed them to join the SFL in the third division."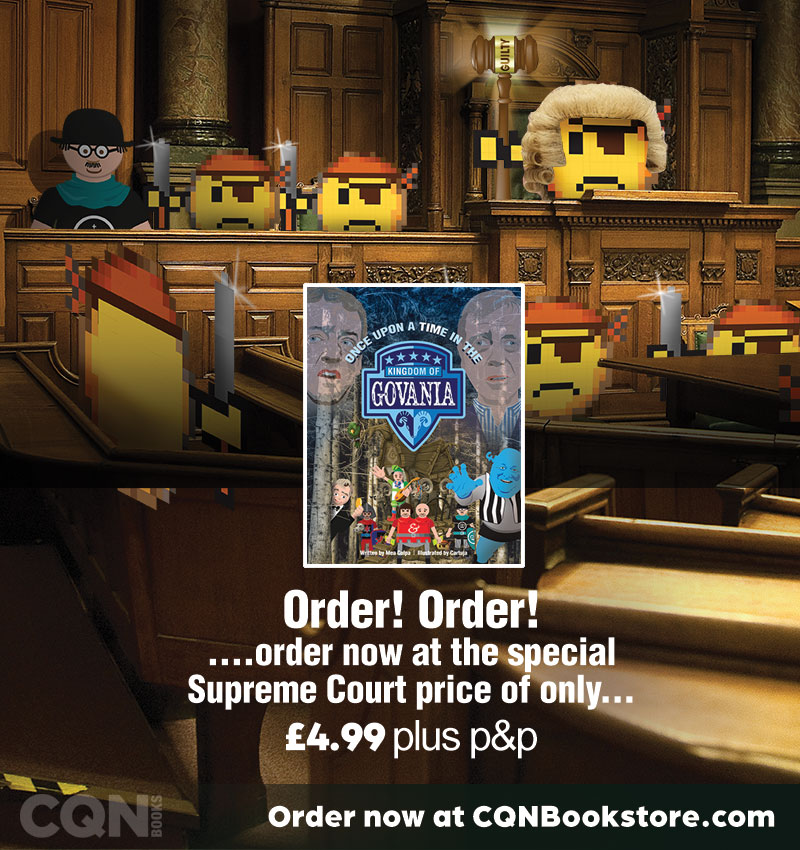 Click Here for Comments >