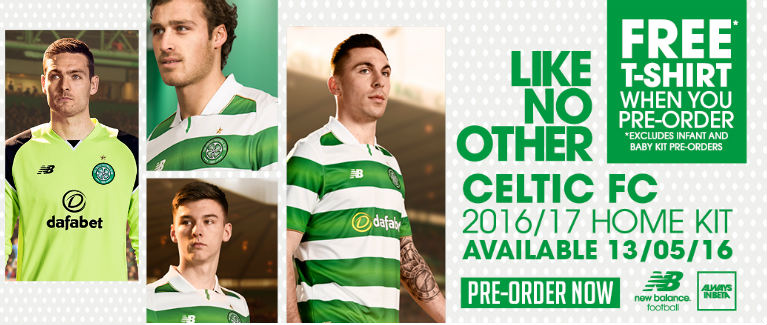 When Roy Race's scriptwriters sat down to decide on their weekly football fantasies they would never bring themselves to write what Jack Aitchison went through yesterday.
A scoring debut.
With his first touch.
As the youngest player ever to play for the club.
This is classic (Roy) Race-ism.  To get to the stage of making your Celtic debut as a 16-year-old striker Jack would have to have eclipsed many older players in the youth structure, so he clearly has something about him, but consider anything he achieves in the next five years as a bonus.
With Kieran Tierney (18) and Ryan Christie (21) also scoring their first goals for the club yesterday, there was an air of optimism that some of the development work we've invested in recently is bearing fruit. The most important lesson from yesterday in this respect was Tom Rogic (23).
Tom has been at Celtic for over 3 years, which indicated the time it takes to develop a player. He came through long-term injury during that period but he could easily have dropped off the scene a year ago without much fuss. He now looks every inch the modern creative midfield player. What he did to create the chance for Ryan Christie's goal yesterday was sublime. If you didn't see it, go look for it.
It takes time and patience to develop players, but the evidence is mounting that we're good at it again.
Really pleased the sun shone on Ronny's last day, in every sense of the word. It was a high to go out on after a lot of rainy days, in every sense of the word. I planned to appraise him, and our strategy, after the Scottish Cup semi-final defeat but decided to leave it to the end of the season after his quick announcement that he was leaving. Will pick up with this in due course.
As I walked away from Celtic Park yesterday and pondered the success or otherwise of Ronny Deila's reign, the thought occurred to me, maybe it's too early to tell?
Remarkably, over the weekend, more than 500 of you have contributed to a crowdsource project to publicise issues relating to Resolution 12 in The Guardian newspaper, and a business paper serving Uefa's territory in Switzerland (all without a mention in the main blog).
We are not served particularly well in Scotland with oversight, accountability and governance. It's important for our society, not just our game, that those who can articulate this situation do so. Read this article for more information, with a link at the bottom to participate.
Click Here for Comments >