This morning world football has plenty reason to be ashamed of itself. US prosecutors yesterday charged 16 Fifa officials, on top of the 14 charged earlier this year. As well as taking bribes and kick-backs, it is alleged money designated for charitable causes such as the relief of natural disasters, were siphoned off by Fifa executives. In recent years we've seen how revenue from charity games have been hijacked by club officials to pay bills, or perhaps fund signing bids for Daniel Cousin.
Tomorrow you are going to see the most Ethical Football Club in the World do its thing. Thousands of you will support the Foundation Christmas Appeal by putting money in buckets as you enter the ground.
That money will do incredible things.
It will support the Scottish Refugee Council, as they aid some of the world's most vulnerable who have recently arrived in Scotland.

It will support the volunteers who run The Invisibles,  who help homeless charities in Glasgow by providing sleeping bags, clothing and toiletries for rough sleepers.
It will support the Glasgow City Mission, in their work with vulnerable adults and families with disadvantaged pre-school children.

It will support the incredible work of the Wayside Club, who provide food, shower, shaving and First Aid facilities to Glasgow's homeless 365 days a year.

It will support Loaves and Fishes, who open their doors to people who need clothes, toiletries and food.

It will support Glasgow East Women's Aid, who work with women, children and young people affected by domestic abuse.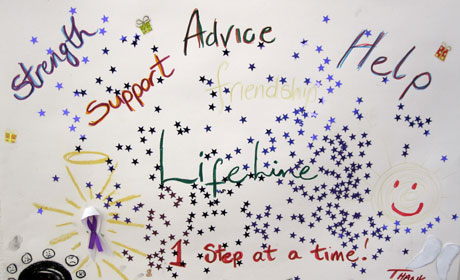 And it will support the Salvation Army, who have been a lifeline for countless thousands for longer than Celtic have been in existence.

The bar on ethics in football is not set particularly high, few clubs have a social mission as their core value. None do it like Celtic, the most Ethical Football Club in the World – bar none.
This is the story of football in Scotland 2015, no matter what happens in Switzerland or the Concafa region. You should be proud of your part in this great story.  Let's make it a good one tomorrow – and let people know this is happening tomorrow.
Click Here for Comments >