CONTROVERSIAL referee Craig Thomson refused to co-operate with BT Sport before Celtic's live TV game against St Johnstone in Perth at the weekend when he started the action ahead of schedule.
The over-fussy match official was said to be upset at comments from ex-Hoops striker Chris Sutton last week when the Englishman, now a pundit with the satellite station, labelled him a "bottler" for failing to send off Harry Forrester during the Ibrox side's game against Dundee at Dens Park.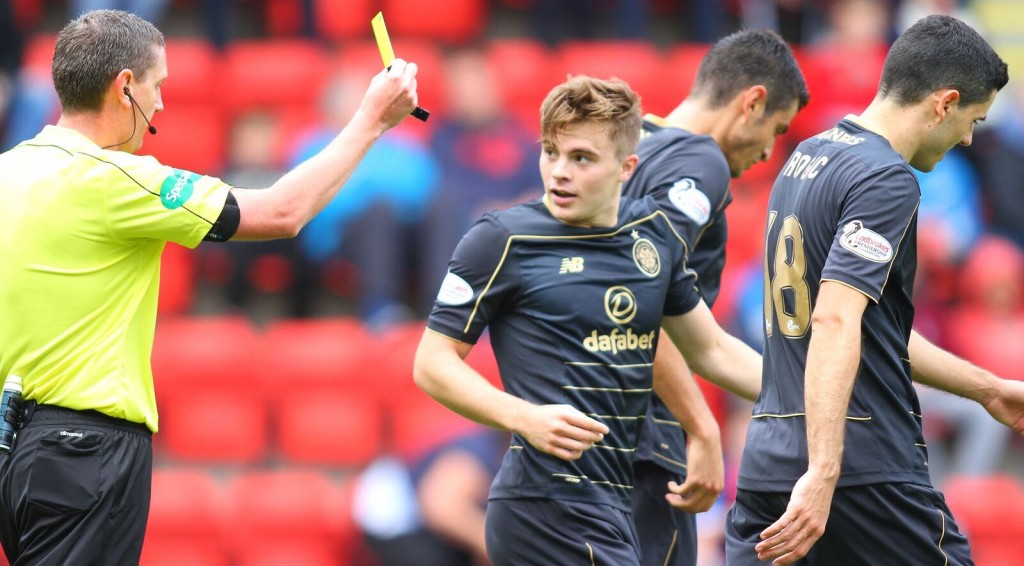 Now the raging broadcasters – who, together with Sky Sports, pump £15million per year into Scottish football – have written to the SFA demanding an explanation why Thomson ignored usual protocol that sees broadcasters, referees and teams work together to ensure live action doesn't clash with commercial breaks.
The whistler, in normal circumstances, will only start a live match with the floor manager's approval and also meet with TV staff before the game to clarify basic details such as timings and the names of his fellow officials.
But it is alleged Thomson refused to speak to BT production staff when approached shortly after his arrival at McDiarmid Park and made it clear there would be no co-operation from him or his assistants.
While the referee gave no reason for his actions, SFA sources confirmed that he's fuming at the "personal vitriol" of Sutton's comments.
The broadcasters were caught out when Thomson ordered the game to start five seconds early, without waiting for an indication from the floor manager that they were ready to broadcast.
At the start of the second-half, the studio analysis was cut short just in time to catch the man in charge re-starting the action one minute and 15 seconds ahead of the broadcaster's schedule.
The referee also angered the visiting support when he booked Leigh Griffiths for diving in the first-half and he also baffled onlookers for issuing another yellow card to James Forrest whose momentum carried him off the pitch after he had scored a superb solo goal for the Hoops' third in a 4-2 away win.
After the match, Sutton again queried a few of his decisions and labelled him "a misery".
Meanwhile the SFA have yet to respond to repeated requests to explain why James Forrest was booked at the weekend while over at Ibrox Kenny Miller wasn't. Miller celebrated his goal by making contact with the supporters behind the goal. Forrester, the player who clearly should have been sent off in the previous game against Dundee should have been suspended for the match at Ibrox against Motherwell where he scored the equaliser.
Thomson's 'Honest Mistakes' are no longer going to go without comment and both Chris Sutton in particular and BT Sports should be applauded for standing up too this and pointing them out as they occur. So far this has been on a weekly basis.
While Sky and the Scottish MSM are happy to play along with the 'Honest Mistake' narrative it is refreshing that BT Sports are using a former English referees to give their view on these incidents during commentary. So far Thomson has come off worse in each decision that has been referred to the impartial former referee.
Click Here for Comments >