THE first thing that the Official UEFA Delegate said to the Celtic representative when they met at the Etihad before the final round of matches in the Champions League match in December was "you'll be glad that Rangers are back."
This delegate, who managed to report only Celtic and not Manchester City for any perceived breaches of UEFA regulations for this match which ended 1-1. This was the last time that Celtic failed to win a match.
Of course when Rangers, for him the same one, last visited Manchester the story was somewhat different when it came to fans' behaviour.
Celtic this morning were handed yet another small fine from UEFA, this time for 19,000€, due to charges involving "crowd disturbances" and "setting off of fireworks" during the game at the Etihad.
Yesterday, at a meeting of UEFA's control, ethics and disciplinary body, the Linfield's Delegate's Report was considered and Celtic reached an unwanted 10 in a Row for UEFA Fines. These have been for relatively minor offenses, mostly relating to letting off flares at matches.
It has to be said that the BMG fans flares at Celtic Park were much more spectacular that anything from Celtic supporters in Manchester or anywhere else, yet there was no mention of this in the Delegates Report, so no fine.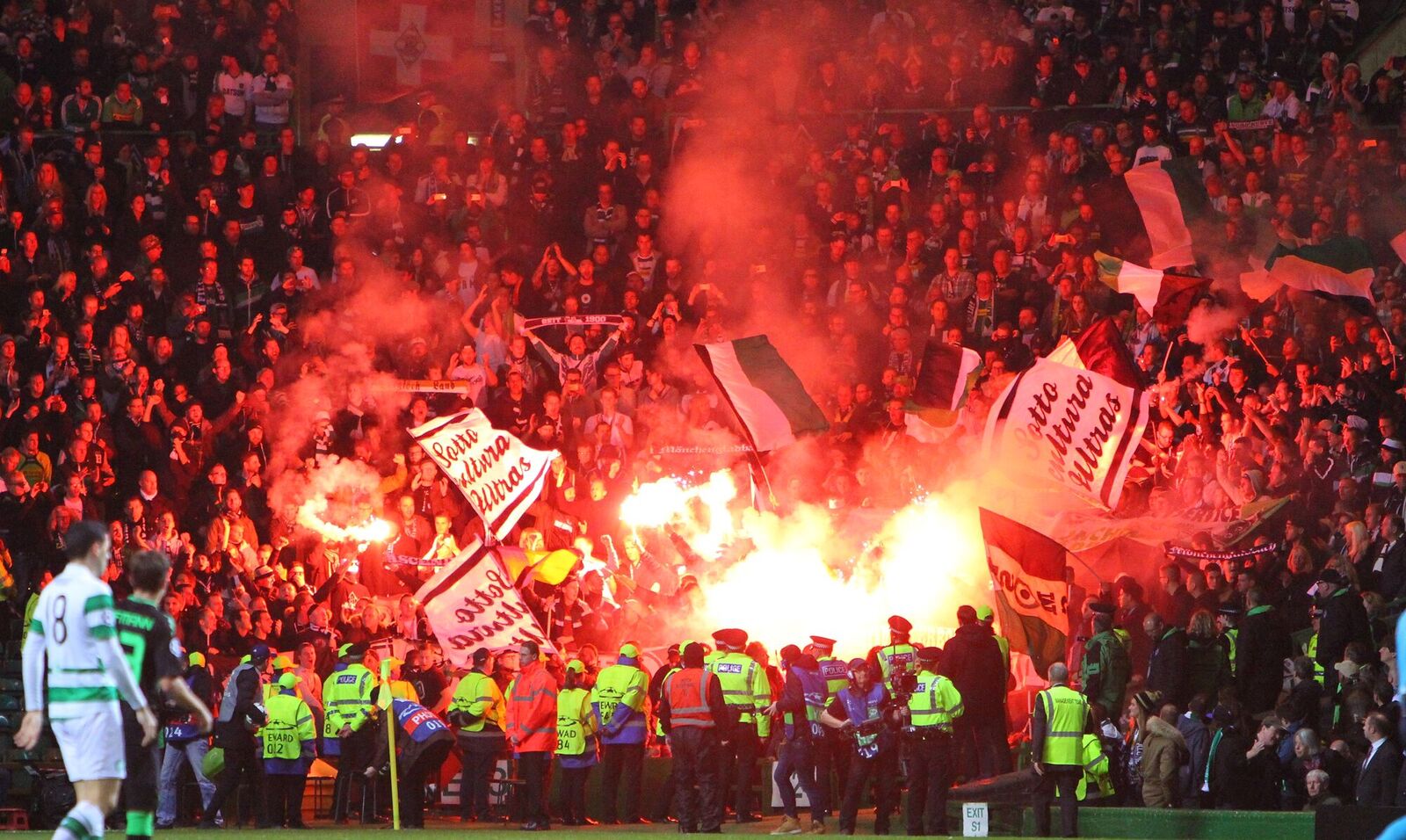 So it really comes down, it would seem, to the delegates report and it was just Celtic's bad luck to get a chap from Linfield who's opening remark was, "you'll be glad that Rangers are back."
Later that month, on Boxing Day, Linfield had some problems of their own regarding unacceptable behaviour.
Linfield played the The Billy Boys song, complete with it's vile language, over the PA system at half -time in a match against Glentoran. This resulted in complaints being made to the PSNI.
This saga is rumbling on. Linfield are due to play Glentoran at the Oval this Saturday and in a Statement (they love their statements, just like their cousins) the Linfield Supporters Trust has called for a boycott of the match. The reason for the boycott is to protest against someone making a complaint to the police about Linfield playing a sectarian song over the club's official tannoy.
You simply couldn't make it up!
Click Here for Comments >