CALLUM MCGREGOR won't lose any sleep worrying about the injury concerns that PSG have after the international break. Apparently both Argentinian superstar Angel di Maria and Brazilian skipper Thiago Silva are both rated doubtful for the Tuesday's opening match in the Champions League group stages.
If they are fit thet
"To be honest it's great for us that we are coming up against players like that and teams like PSG who are setting the bar," said McGregor. "It's great to test yourself at that level and see how far we have come as a team. The amount of money spent has been ridiculous but that's the modern football market.
"You saw last year in the Champions league that they blew Barcelona away at home and that shows the quality," he added. "But that 6-1 in the second leg does give you hope. You never know what team is going to show up at Celtic Park. Teams come to Celtic Park and things have happened in that unbelievable atmosphere.
"Before the Man City game last season, they had won 10 games yet came to Celtic Park and found it to be a totally different game. We got after them and created loads of chances. I'm sure we can go toe to toe with these teams when they come to Celtic Park and we've got that crowd behind us."
Having made his acquaintance in Barcelona colours last year, McGregor is no stranger to coming up against Neymar. As much as he can appreciate that extra bit of ability which the world's best possess, he feels Celtic will be far better equipped than the "tough lesson" they learned at the Camp Nou last year.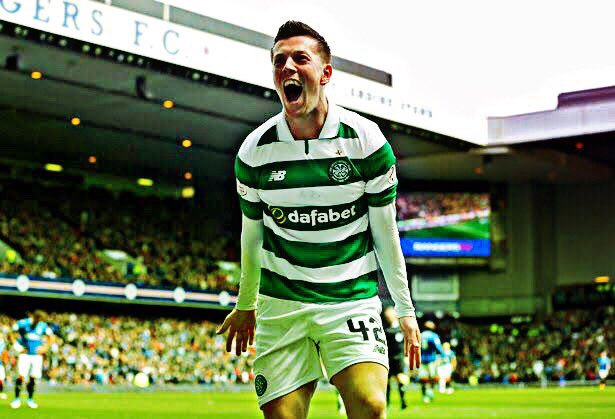 "It's obvious that these boys are top, top players – you can see that when you place against them," he added. "There's that wee shift and they are thinking two steps ahead of everyone else on the field.
"But our players won't be fazed by it," he added. "You have obviously got to respect the opponent but when the games comes around it won't be a case of respecting them too much. You want to press, get after them and show how good you are. We are on this stage for a reason. We deserve to be there. We've got to impose ourselves on the game as well.
"Obviously Barca played really well on that night [the 7-0]as well. But I think it will be a different story in terms of us getting closer to PSG this time. We were caught cold that night. We never pressed or got up and made tackles. It was a big lesson for us. But we're a year further on and I'm sure we'll be ready for the games this time. We're going into the group feeling we are very much a part of it. We're not going in to make up the numbers."
McGregor can fully expect to play a significant role in Celtic's European adventures this season but curiously he remains no nearer achieving an international call-up from Gordon Strachan.
He would be justified in thinking of himself as being the unlucky one out among the Scottish players in Brendan Rodgers' group of Invincibles.
McGregor was no bit part player in that achievement last season and he has been in fine form this season, adding important goals in Celtic's last two league matches.
Maybe Scotland boss Gordon Strachan reckoned that six was plenty to select from one side and it has to be acknowledged that since taking the bold decision to instal the Celtic players into his side, Scotland have done rather well.
Ten points from a possible twelve has put Scotland in the frame for a place in the play-offs and that is a million miles from the night they struggled to get a draw against Lithuania at Hampden last October.
McGregor's willingness to run with the ball into offensive positions and his eye for goal could have been utilized by Scotland on Monday against Malta and maybe a few more goals could have been on the scoreboard.
Instead he was watching on the television like most fans – few thought that Stewart Regan's £36 was value for money to Malta on a Monday school night.
"I watched the two games and the boys did really well," McGregor revealed today.
"For me, it's just about trying to do well at Celtic and hopefully catch the eye."
McGregor thought that the Scotland team did very well.
"Two great performances and two great wins – they've put themselves back in contention," he reckons.
"I always want to try to get a part of it and being a part of it. Obviously, for me, there's some big games coming up at Celtic and the Champions League stuff.
"In big games, those are the ones you want to do well in."
McGregor said that Strachan hadn't called him to discuss his situation with the Scotland squad.
"No, I haven't had any conversations. I try not to look too far ahead and focus on my Celtic stuff and try to do well for the club.
"It's been a great start but again, for me, I'm just looking at this next big month, a lot of big games coming up. I just want to do well.
"I've had a lot of big games under my belt: Champions League, Europa League and big cup games. I feel like I'm ready.
"If I get that call then great.
"If Gordon feels that I'm not ready yet then that's fine, I'll keep playing and trying to do well."
NEW CQN PODCAST OUT NOW – LISTEN BELOW
In this week's Centenary Special, Paul John Dykes speaks to Republic of Ireland internationalist, Chris Morris, about his Celtic career, what the club means to him, and the part he played in introducing 'The Fields of Athenry' to the Celtic fans' songbook.
Enjoy the new Podcast below…
Click Here for Comments >