FORMER Celt Vidar Riseth has defended the poor form of Stefan Johansen during the current campaign.
The midfielder has failed to reach the form that won him the SPFA Player of the Year award last season – but his fellow-Norwegian insisted he has been playing in constant pain.
Ronny Deila rested Johansen while he attempted to get back to peak fitness and overlooked him for last weekend's dramatic 1-0 win over Kilmarnock at Rugby Park although the player revealed he was perfectly okay.
Riseth said: "I have spoken to Stefan a few times and no-one is more disappointed than him at how he has played this season.
"It is not like he has not been able to feel that he is struggling for form, but he has been playing with a problem in his hips.
"Every time he tries to turn, he is in pain and it is the same when he tries to play a long pass. He has been taking painkillers for the problem and trying to play through it, but it has obviously held him back because it is impossible to relax when you are in pain.
"Everyone can see that he has been struggling with his form, but this is why, or certainly I think, it is a big part of the reason.
"I believe he has wanted to play on through it, but maybe the best thing to do would have been to properly rested it.
"I didn't see him play against Estonia earlier this week as I am away on holiday, but in the last qualifier we had against Hungary I thought that he was excellent.
"That is why Celtic should not give up on him. He can get back to the kind of form he showed last season, but he needs a bit of support.
"This is the time when he needs to have the support of the fans and if he can get that then it will go a long way to getting back to showing what he can do on the pitch."
Johansen looked like coming back to his best form in the recent cup win over Morton before suffering an injury just on the half time whistle. Maybe the rest will have done him good.
It's time to support the Bhoy as he tries to get back to the form that made him our Player  of the Year last season.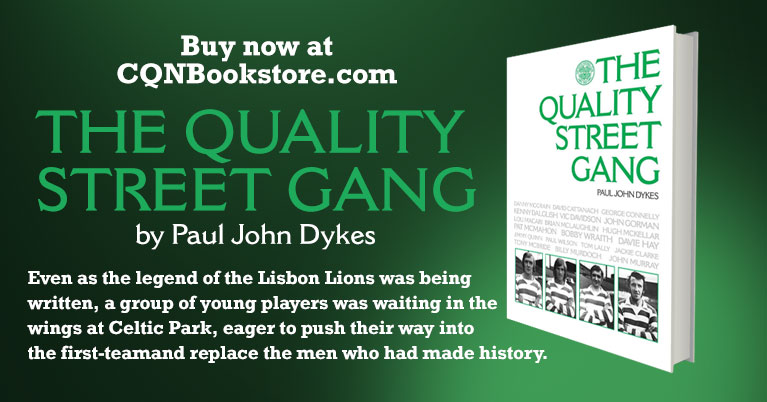 Click Here for Comments >