CALLUM McGREGOR is looking forward to playing his part in the Brendan Rodgers Revolution at Celtic.
And the midfielder insisted the Hoops' fringe players have been spurred on by the fresh challenge the new boss has offered them.
The 23-year-old attacker scored the first goal in Ronny Deila's two-year reign when he netted the winner in the Champions League qualifier against KR Reykjavik in Iceland on July 15 2014.
McGregor also made 27 league appearances last season, although 12 of them came as a substitute.
He said: "Team spirit is huge in the modern game; to have everybody fighting for each other, win for each other and work hard, so that's what we're aiming to do over the next two weeks.
"We intend to get the team bonded and get as many training sessions and games in as we can.
"That way we'll start to understand what everyone's about and what we want from each other.
"Things are fresh, it's a new season and it's in everyone's mind that we're striving to go on and do better this year.
"You always see that when a new manager comes in – it is a fresh start for everybody.
"The manager has said it and it gives the boys who maybe haven't played as much a boost and a fresh impetus to go and do well and try to get in the team.
"There is competition for places, but that drives the standard of everything up, so it's great for everybody."
——————————
ONCE UPON A TIME IN THE KINGDOM OF GOVANIA
Let's all laugh at Rangers, let's all laugh at Sevco…the story of the two Ibrox clubs told brilliantly by CQN poster Mea Culpa and illustrated by Cartuja. This is a fantasy story book for grown-ups and is the funniest thing you will read all year!
Once Upon a Time in the KINGdom of Govania is an Escape Goat Production for Celtic Quick News and Internet Bampots.
Available to order now exclusively from 
www.cqnbookstore.com 
– copies arrive this Friday! If you're going on holiday soon take this to read on the beach…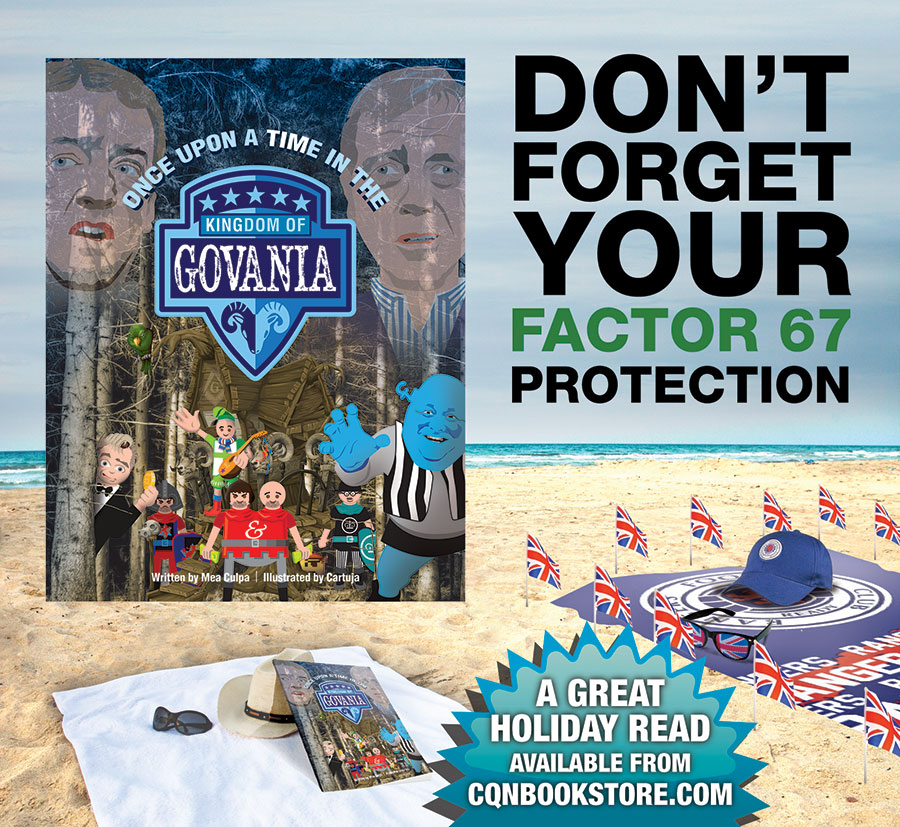 Click Here for Comments >