BRENDAN RODGERS has revealed he finds it a "surreal" prospect of joining Jock Stein and Martin O'Neill as the only Celtic managers to have led the club to a domestic treble.
By avoiding defeat today and winning the Scottish Cup on Saturday, Rodgers will go one further by delivering an INVINCIBLE TREBLE. Neither Jock Stein or Martin O'Neill got close to that remarkable achievement in domestic football.
The Hoops will be presented with the Premiership trophy this afternoon before switching their focus to Saturday' s Scottish Cup Final against Aberdeen.
In a week when the club will also celebrate the 50th anniversary of Stein's European Cup win in Lisbon, Rodgers admits he is proud to be mentioned in the same breath as his predecessors.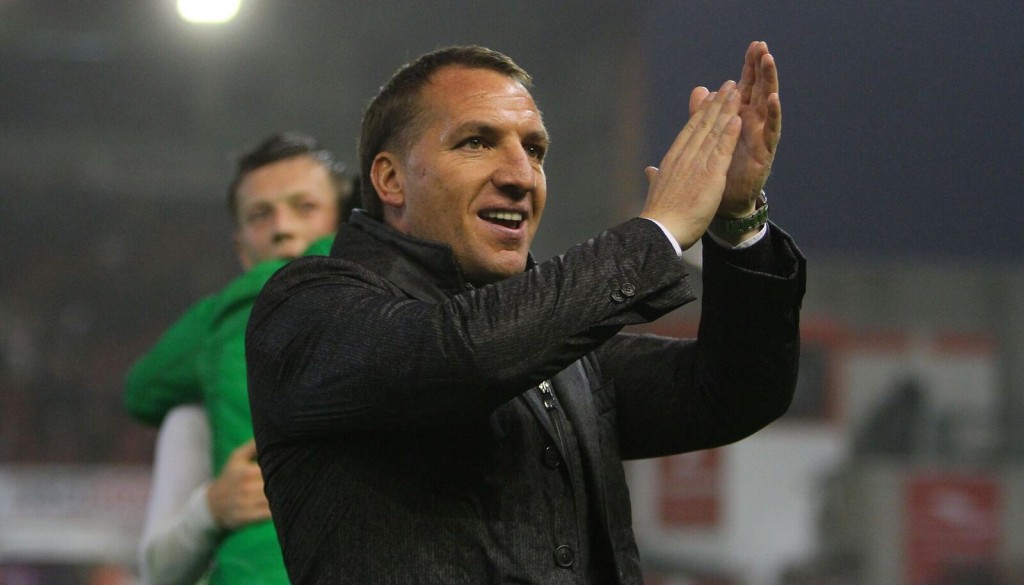 He said: "It's a bit surreal really, it's an incredible thing.
"I've not thought so much about it, to be honest. It's a notion you don't want to go too far into or you can start to wander.
"I've tried to retain the focus on winning games and playing the way we've been playing.
"I'll think a little bit more about it and what it means if it actually happens.
"But to be anywhere near that in terms of achievement of what those guys did at such a big club with all the history and its status worldwide… to be up there I would be very privileged."
Rodgers started the silverware collection with their 3-0 League Cup success over the Dons in November.
HAVE YOU VOTED FOR THE CELTIC SONG OF THE SEASON YET?
It takes two seconds to vote and you will also see how the current voting is going. From the ten songs listed 3 are out in front, The Scotty Sinclair song, This is How it Feels to be Celtic and Grace so your vote could make the difference. Vote
HERE
GET YOUR JOCK STEIN LISBON 1967 T-shirt
and a copy of CQN's best seller, IN THE HEAT OF LISBON for only £19.67 for both from
CQN HERE
Click Here for Comments >