BRENDAN RODGERS today got his man when the club appointed Lee Congerton as Celtic's new Head of Recruitment.
The Celtic manager has tasked Congerton with the management of the player recruitment and  heading up the scouting operation, including the international scouting network.
Lee is hugely experienced in football. He has a UEFA pro coaching licence and has held coaching positions with the Welsh FA and Liverpool FC, he was Head of Scouting at Chelsea for seven years, Technical Director at German club Hamburg and most recently held the position of Sporting Director at Sunderland FC.
Speaking to the Celtic website Lee said: "I am delighted to be joining a club of Celtic's stature, it is a huge honour and I can't wait to get started in making my contribution to such a fantastic institution.
"In recent years there has been some great work done at the club in the recruitment and development of some high-quality playing talent. I am really looking forward to adding my experience in this area and ensuring that we continue this high level of achievement."
"I know Brendan well, I know how he works and the quality he aims for. I am really looking forward to working with him again and Peter to ensure that we continue to bring the very best to Celtic and give our fans players and a team they will be proud of".
And you can forget the notion that the Celtic manager was left frustrated at sharing knock-backs with Sevco last week. Brendan Rodgers today got his main target as he stamps his authority on our football club.
"It is great news that we have been able to bring someone of Lee's calibre to Celtic," Rodgers said.
"He brings knowledge, experience and excellence to such an important area of our work and I know he will add real value to the club.
"We will always strive to be the best in everything we do and in Lee, we have brought the best to Celtic."
Celtic's Chief Executive, who has been perhaps more active in this area in the past than he would have liked, also seemed pleased at the new arrival at the club.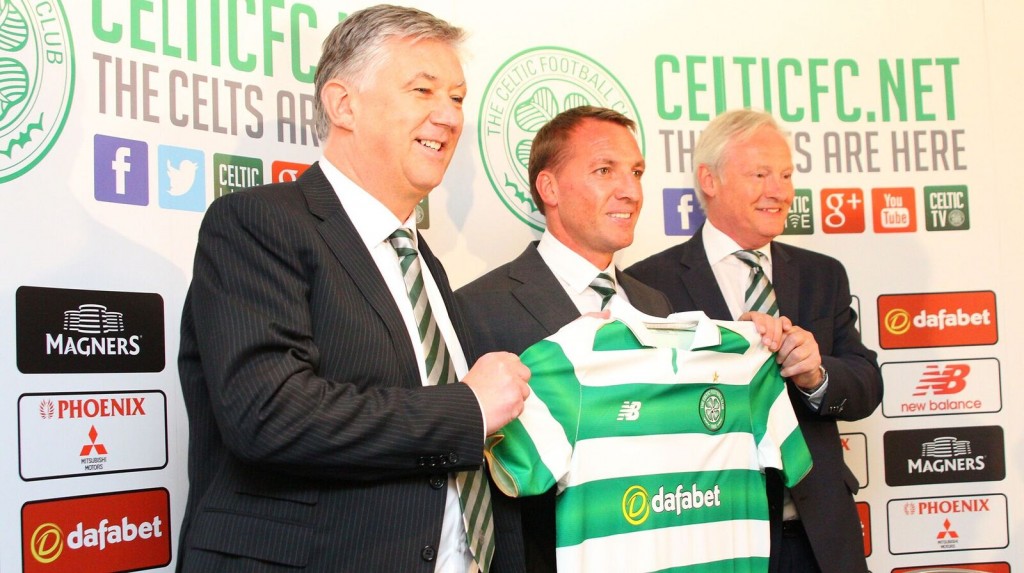 "Player recruitment is such a crucial function of the club and we are delighted to welcome Lee to Celtic to oversee this area," Peter Lawwell said.
"We are always looking to develop further, to drive the club forward and ensure that we continue our success in this area and deliver the best players we can to our supporters.
"Given the importance of this appointment we have gone through a thorough process and taken our time to identify the right person.
"Lee was the outstanding candidate for this position and we are sure he will deliver real impact and benefit to the club."
Celtic's recent sales of the likes of Virgil van Dijk, Victor Wanyama, Fraser Forster and others illustrate the financial advantages to be had by getting recruitment right.
So Lee's job is to bring in players of this calibre while Brendan's task is to keep them at the club!
Click Here for Comments >