BRENDAN RODGERS praised his Celtic players after their 2-1 win over Slovenian champions Olimpija Ljubljana maintained their unbeaten pre-season record.
Two superb goals from last season's unstoppable hitman Leigh Griffiths did the trick last night and added to Sunday's 1-0 victory over Sturm Graz in Austria and Thursday's opening 2-2 draw with the Slovenians of NK Celje.
Rodgers, speaking to Celtic TV, said: "It was another excellent work-out for us. The beauty of this game was we were playing a team who will be in the qualifying round of the Champions League, as well, so it was a good test for us and that was the message to players.
"It's really unfair for the players because they are only two weeks in and they are having to come into a really competitive game next week.
"However, it's something we have to accept and I felt the players accepted that challenge, playing against a good side. I thought they did very well.
"Yet again, everything I asked of the players in this game, the targets we had, were all there to be seen and as the season goes on the fluency will become better and the possession to penetrate will become better.
"What I'm looking at this moment time is that mentality and that defensive organisation and I'm seeing that very clearly."
Once again, the Hoops boss made 11 changes during the match to give as many players game-time as possible, particularly with the Champions League second round qualifier against Gibraltar side Lincoln Red Imps looming next week.
He said: "We are just trying to get players up the 90-minute mark as it's very difficult to come in the first couple of weeks and go straight into 90 minutes.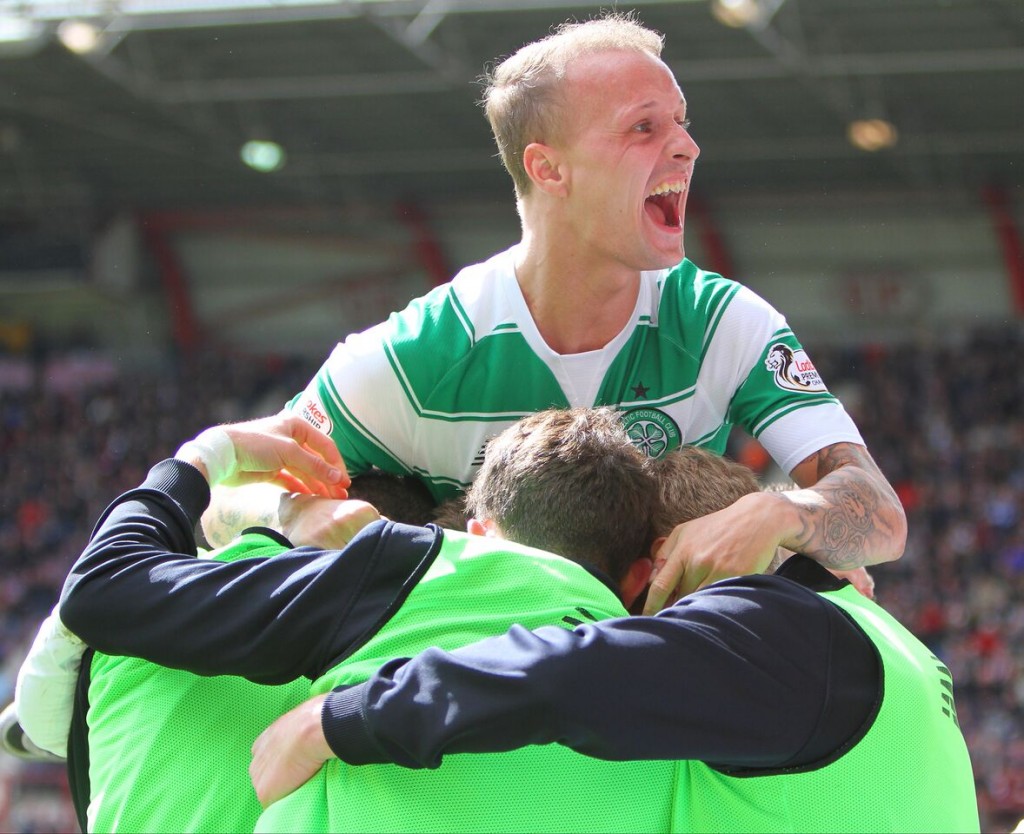 "You saw in our last game a lot of the players got 45 minutes and we were arranging players up towards 60 and 70 minutes against Olimpija..
"Come the weekend, we will have to manage it again now as we now have the game coming up against the team from Gibraltar.
"The two goals from Leigh Griffiths were outstanding and he also worked very hard. We created other chances, so it was a nice exercise."
New signing Moussa Dembele made his Celtic bow in Ljubljana and impressed during his time on the pitch, showing plenty or power and pace and coming close to scoring on several occasion. He also linked up effectively with fellow forward Griffiths.
The manager added: "This is only his first week training, but since arriving he has looked very strong, fast and mobile and you could see that combination up front with him and Leigh Griffiths, and other teams will have someone else to focus on.
"He obviously tired a little bit but I felt he did very well."
——————
ONCE UPON A TIME IN THE KINGDOM OF GOVANIA is the new fantasy beach book written by CQN's Mea Culpa and wonderfully illustrated by Cartuja. Copies started arriving with readers yesterday and Connaire 12 was first to remark on the new book posting:
"Received my copy of In the Kingdom of Govania at 11.15 today. Started reading and could not put it down till the very last page. If you want to be entertained in a hilarious way about things that transpired in Govania do get a copy.
Well done to the authors and artists involved…"
The Zombies are going crazy about this beach book – absolutely foaming at the mouth. You, on the other hand will laugh your socks off!
Get your copy, in the post today (first class) by ordering from www.cqnbookstore.com 
Click Here for Comments >