BRENDAN RODGERS has forced himself to view some x-certificate footage since being appointed Celtic manager.
The Irishman has looked at every goal the Hoops conceded last season as he has poured over defensive lapses.
Rodgers hasn't missed that three of Malmo's four goals in the crucial Champions League qualifier came from left-wing corner-kicks. The inability to defend those set-plays cost the Parkhead side at least £22million in European revenue in the lucrative group stages.
The new boss reckons the "soft centre" was the team's undoing last season.
He said: "Since I was appointed, I've looked at every single goal Celtic have scored and conceded.
"I know where there are areas we can improve on and gain. That's important for us. I probably started doing that a wee bit before I was appointed. I had the idea I was coming.
"This is a club that expects to win titles and be competitive in Europe. The measure will be on both and that's what I'm driven to achieve. They fell short last year on a couple of set-pieces. That's what stopped them going through.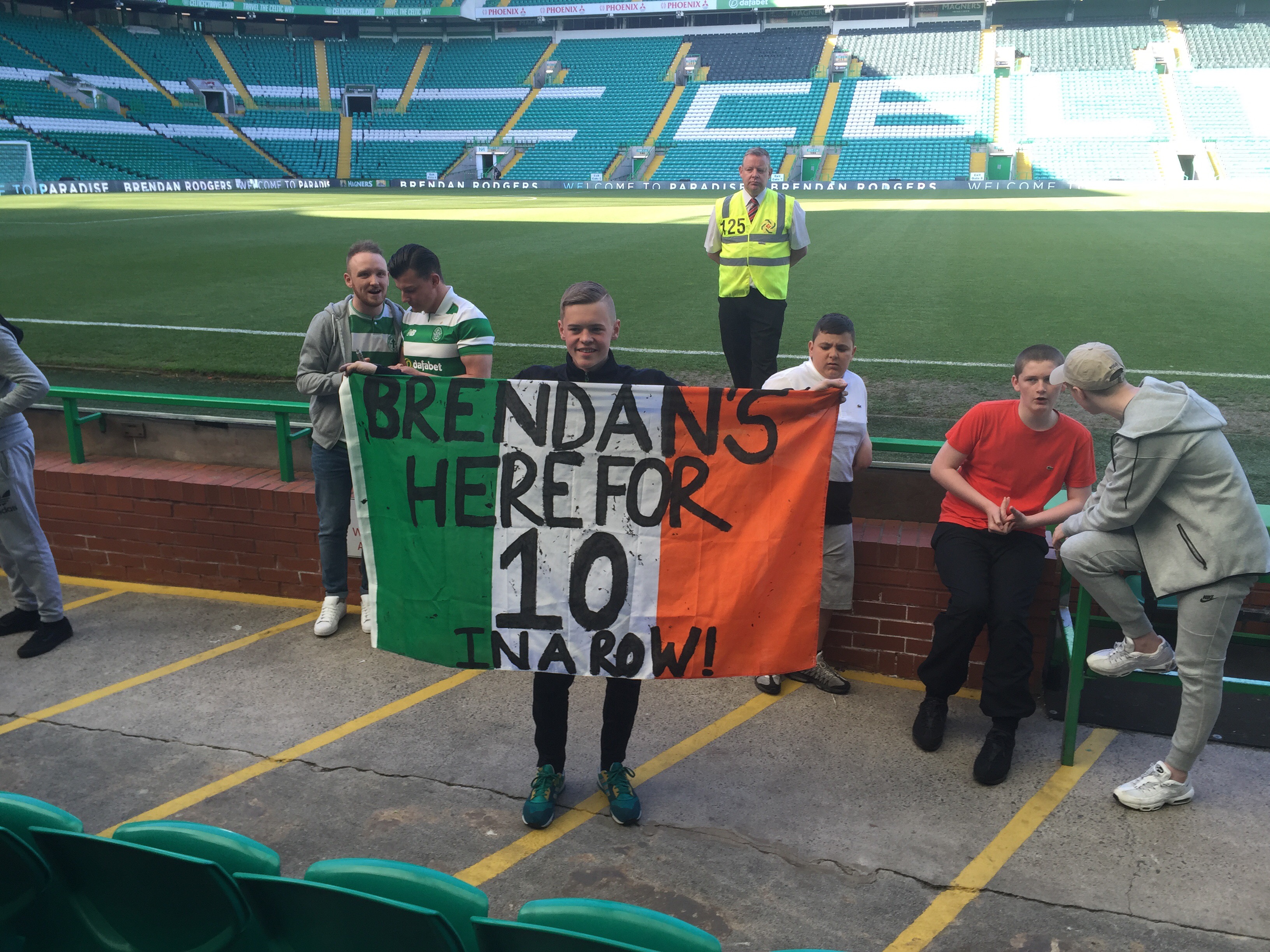 "I'll need to assess things and I'll need to look. There are some good players here and some young talents.
"I can look and identify all I want from a distance. You always have an idea of how to change things and there are one or two players I'll want to bring in, but I want to look and speak to the players who are here.
"Hopefully, then the ideas will be empowered by them."
Rodgers has already insisted agreeing to join his boyhood idols is not a step down after managing Liverpool in the English top flight.
He said: "I've thought of the Emirates on a Tuesday or a Wednesday night or going to Inverness. It's football.
"I'm from a council estate in Northern Ireland, so I'm not a snob about football.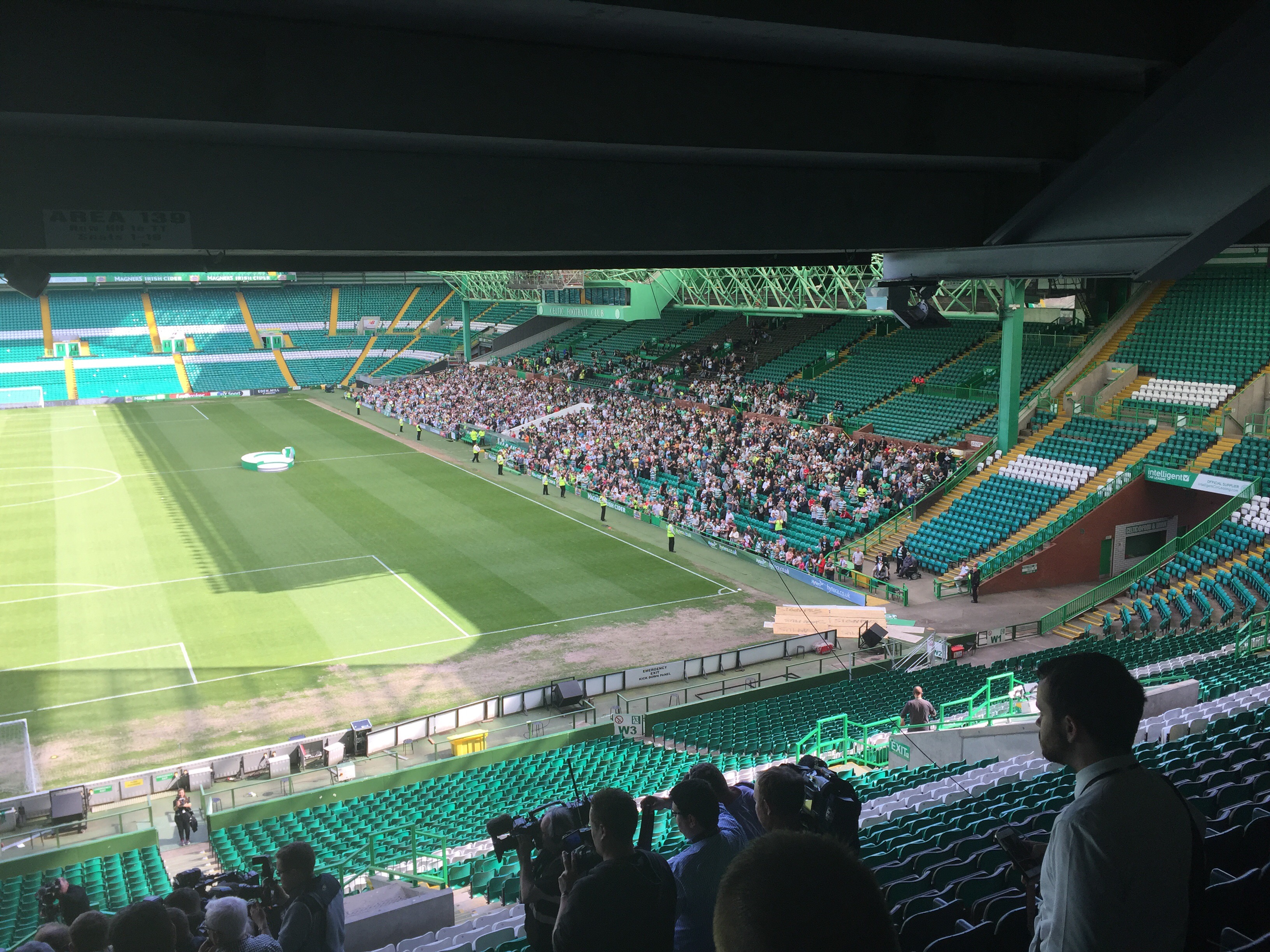 "Football is football – you represent the team and you go anywhere with them whether it's up the road or in Europe.
"I'm looking forward to this job. It's different. I've had five years in the Premier League and that's great.
"I'm 43 and if I've to have another 20 years of management in me then I was never always going to be in the Premier League and would never want that.
"I'm here now at a club I love and a team I want to do well with and also one that I have an affinity with and that's what excites me.
"When I used to see the stadium here when I was younger, it was full. One of the times I came here they were building the stands, but I remember European nights when Martin was here as manager with sixty odd thousand in attendance.
"This is a club that has that support – and more. So when I hear and see that the top end of the Lisbon Lions Stand had been shut down for the last couple of years because it wasn't getting filled then that gave me a big motivation to get people in there to watch the team play football.
"Maybe the competition hasn't been there, but I've come here believing this is an incredible club and I'm really looking forward to working in the league.
"Of course, it's different – there are more glamorous surroundings to go and work in. But I have a real passion to do well here. There are well respected clubs here and if I've come in and given things a lift then so be it."
Click Here for Comments >