FRANCE Under-21 boss Sylvain Ripoll reckons Celtic double-act Moussa Dembele and Olivier Ntcham have the best coach possible in Brendan Rodgers.
The international gaffer, a former player at Rennes, Le Mans and Lorient where he also had a spell as manager, believes the youngsters will flourish at the Hoops.
Striker Dembele cost a development fee of £500,000 when he joined from Fulham before the start of last season and midfielder Ntcham arrived in the summer from Manchester City in a £4.5million deal.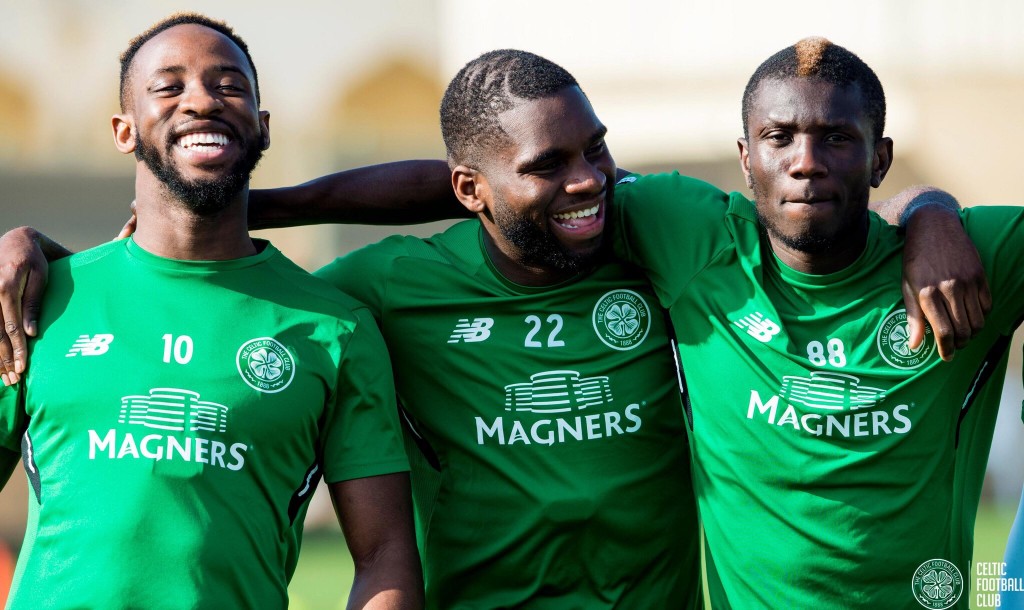 Rtpoli said: "I was very pleased when Olivier signed for Celtic because I think it's a very good club for him – and I also thought it was a very good idea for Celtic to sign him because he is a great player.
"Olivier is important for the collective of the team. He always thinks to the team and has a good technique, as well.
"Brendan Rodgers is a very good manager. I don't know him personally, but I obviously know the work he has done at the clubs he has been at in his career, at Swansea City, Liverpool and Celtic.
"I have a big respect for him and how his teams play. Moussa and Olivier both work with a good manager and that is good for their development.
"I think both players also have the potential to go on and do very well in the game in the future.
"However, they have to have the right mentality and they have to work all the time."
Dembele, who hit the ground running with 32 goals in his debut season at the champions, has been linked with big-money moves over the past 12 months since his switch to Glasgow.
Ripoli said: "I understand Rodgers wants to keep his player. If I was him, I would think the same. But I don't know what is going to happen.
"Perhaps Dembele will go to a very, very big club. But Celtic is a very big club for him to play and score goals."
He added: "Having players who perform in the Europa League and the Champions League is certainly good for us.
"The more games they can play at a high level, the more good experience they can get and that helps the France Under-21 team.
"Moussa and Olivier are very important to the national team selection because they are players who play with a big club and who are used to playing in big matches.
"I have gone to Glasgow to see Moussa and Olivier play twice this season. I watched the Champions League qualifying game against Rosenborg and the Anderlecht game in the group stages.
"Olivier came on in the middle of the Anderletcht game. For me, he changed the game. Celtic were much better.
"Olivier plays for the team, thinks for the team, is very important for the team.
"It is difficult to play at this level. It's logical for young players to have some good games and some not so good games to begin with.
"They have to play regularly and work hard."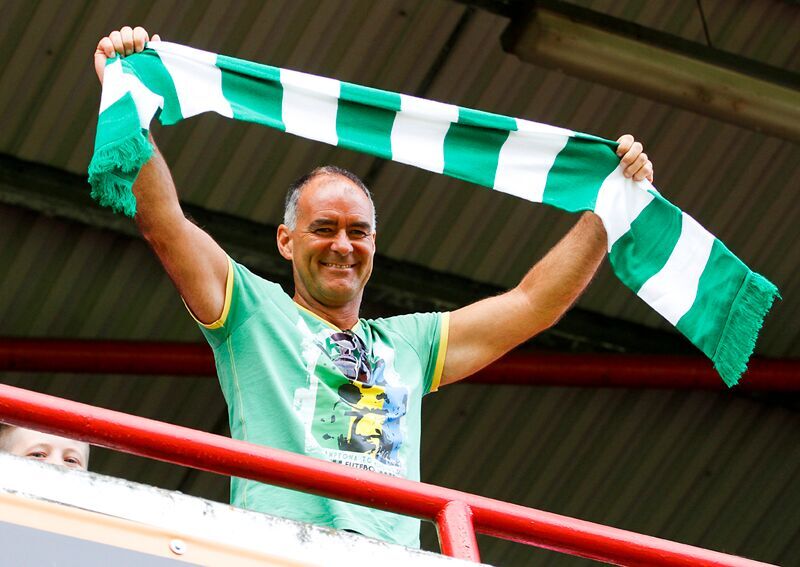 NEW CQN PODCAST OUT NOW FEATURING TOMMY SHERIDAN
A Celtic State of Mind presents its 30th instalment of insightful discussion around the culture of Celtic Football Club, the city of Glasgow, and fans of the reigning treble-winning Scottish champions.
Kevin Graham is joined by Scotty Alcroft to interview Scottish pro-independence politician, Tommy Sheridan, at The Penalty Spot in Glasgow.
The interview took place as part of A Celtic State of Mind's first live event – Five-a-sides at The Penalty Spot – and, as such, there is some background noise (including mobile interference – apologies) from the audience.
The other voice you may hear throughout this episode is that of former Celtic striker, Frank McGarvey, who is a friend of Tommy's, and who was also interviewed separately that day for a future show.
You are sure to enjoy Tommy's eclectic input, as he discusses everything from Catalan independence to Coolio, with a constant undercurrent of that thing called Celtic.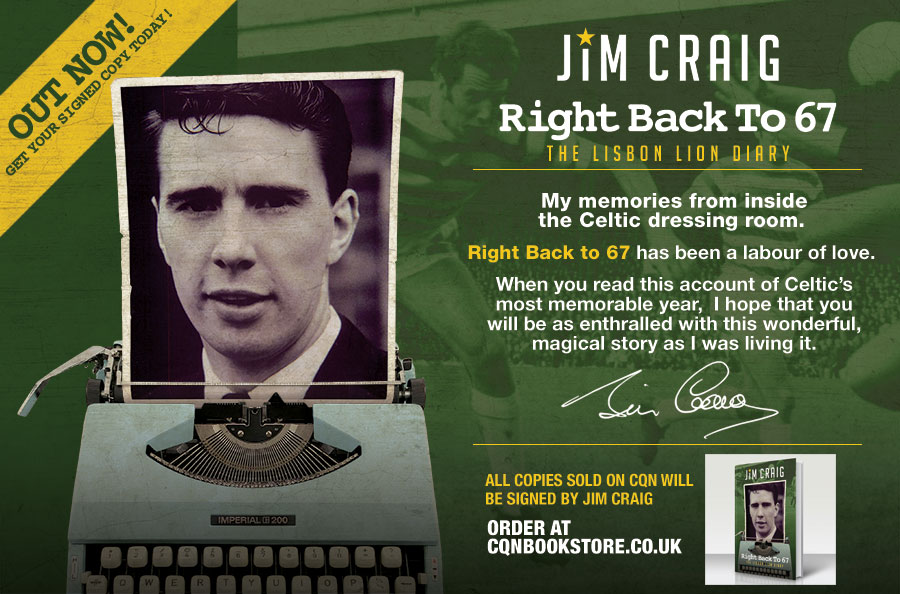 Order Jim Craig's new Lisbon Lion Diary – Right Back to 67 from CQNBookstore.co.uk and you will receive a signed copy from the man himself plus a FREE copy of That Season in Paradise – Ten Months of Celtic Heaven signed by fellow Lisbon Lion Bertie Auld! Simply order Jim Craig – Right Back to 67 and the second book will be sent automatically. Stocks are running very low so hurry!
Click Here for Comments >