CELTIC legend Roy Aitken believes Brendan Rodgers will resist the lure of a return to the Premier League to remain as Hoops boss.
The former skipper, now 60, is well aware of the attraction of making the move to England.
Aitken has made the trip twice – as a player and an assistant manager. The player affectionately known as "The Bear" left his beloved Bhoys in 1990 for Newcastle to end almost 15 years as a player at Parkhead after making his debut as the age of 16.
The man who was Billy McNeill's onfield leader during the memorable Centenary Double year in 1988 has also sampled life in the dug-out across the border.
He was named David O'Leary's right-hand man at Leeds United in October 1998 before switching to become assistant manager to Alex McLeish at Aston Villa in June 2003.
Aitken left in August 2006 and hooked up again with the current Scotland international manager at Birmingham City in August 2007.
So, the former Celtic hero knows what he is talking about when he refers to the magnetism of the English top flight and, with news Leicester City have made the first move for Rodgers to replace the sacked Claude Puel, Aitken realises there could be a massive decision for the Irishman to make.
The champions' club ambassador, speaking in today's Scottish Daily Mail, said: "The English Premier League is a fantastic league to work in as a manager, coach or player.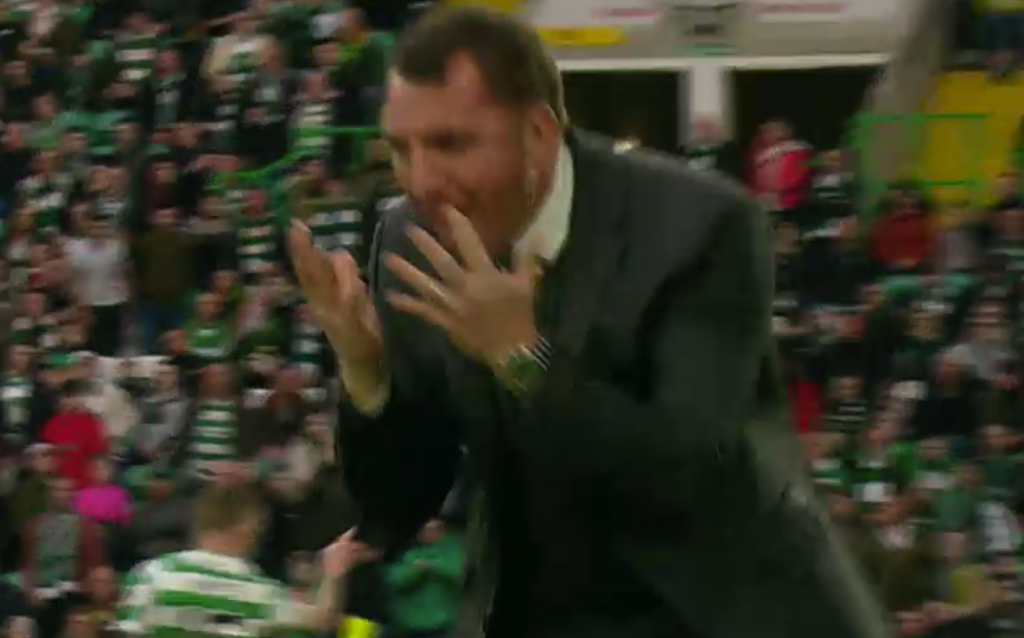 EMOTIONAL GUY…Brendan Rodgers during Sunday's 4-1 win over Motherwell. 
"For me, it is the greatest league in the world. It is the most competitive league and a fantastic platform to work on – but so is Celtic Football Club.
"And any time I've spoken to Brendan Rodgers, he thoroughly loves his job and he is enjoying the adoration of the fans.
"He plays football the Celtic way and has brought in seven trophies – and counting – doing that.
"Brendan has been linked with jobs for two-and-a-half years now, ever since he came to Celtic.
"But he and Celtic are a good fit and I can see that continuing for the near future.
"He is an ambitious manager, but his ambitions are being fulfilled at Celtic.
"He is winning trophies, bringing European football, playing the football the fans want to watch and he's filling the stadium on a regular basis.
"Brendan has got 60,000 people at Celtic Park for every home game and he could probably attract 80,000 if the stadium was bigger.
"He's also developed existing young players coming through the system at Celtic like Kieran Tierney, Callum McGregor and James Forrest. There are others like Mikey Johnston.
"Brendan loves blooding new talent. I don't see him going anywhere at the moment."
Click Here for Comments >