BRENDAN RODGERS hailed his "infrangibles" after Celtic finished the Premiership campaign unbeaten after their 2-0 victory over Hearts .
A run of 34 victories and four draws sealed a record 106-point tally as Celtic won their sixth title in a row.
Rodgers has generally avoided talking about the prospect of going through the league unbeaten for the first time since both Celtic and Oldco Rangers did so in the late 1890s.
The Hoops boss said: "The word I said to them was infrangible. That was the word I wrote up on the paper.
"Stuart Armstrong understood it, but I did actually say: 'For those of you who don't understand I wrote the meaning below'. So 'to be unbroken', that is another word for their vocabulary.
"It hasn't really been a key feature up until probably Thursday night. Because there are so many things that are out of our control in this type of situation.
"But the players had arrived with a couple of games to go and then it's real, you can't hide from it. You have a chance to go through a whole season and not be beaten.
"But it's how we did it. The level of football, the tactical discipline and excitement they have given supporters has been incredible to watch.
"And they now stand alone in history.
"You only have to look at the past, 100 years or so since it was done in the 1890s, to tell you the difficulty of achieving that.
"It's a monumental achievement by the players and I think what gets lost in all the records and everything that is set, there is a real dedication to excellence they have shown since I have come in, in their life, how they have worked hard every day.
"They will probably tell you themselves, they get pushed very, very hard, and, hopefully, they see the benefits.
"It's a remarkable achievement for the football club and for this group of players and they will scribe their name into the history of this incredible club now.
"It's something for their kids and grandkids to be proud of."
Rodgers added: "The only thing Celtic is missing is money. This is one of the great clubs in the world, but it's not in a league where you have the finances.
"If Celtic had the finances of another league, this thing would just explode because of the sheer size of it."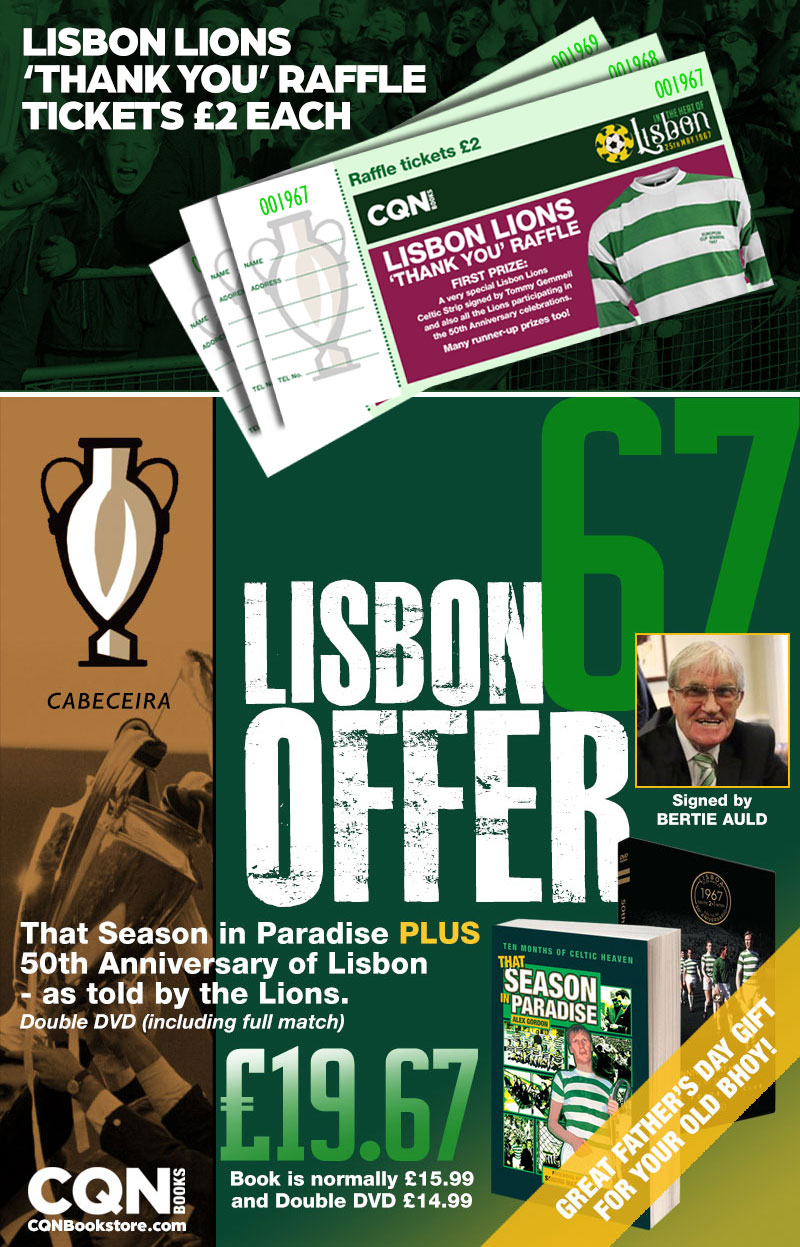 Click Here for Comments >