BRENDAN RODGERS has urged the Green Brigade to back the team, but keep their politics away from Paradise.
Celtic have banned a section of supporters for tonight's Champions League tie against Rosenborg and the Premiership opener against Hearts a week on Saturday.
It follows a contentious banner display against Linfield last week that is likely to result in another UEFA fine for the club.
Rodgers said: "I don't want to indulge in it too much, but I have an opinion.
"My opinion is totally aligned with the club's board.
"Celtic Football Club, as I have always been aware of its heritage and its charitable work, and of its football work, that's what it's all about – why it was started in 1888 and how it is to this present day.
"Celtic is not a political arena for any supporters to come into and display any sort of political element.
"It is based around football. For me, I was obviously saddened by what I'd seen."
The 44-year-old Northern Irishman emphasised some of the positive elements, but condemned the political agenda from that section of support.
He said: "I do want to defend the guys at some point. I have been fortunate enough to be around British football at some big clubs in my career.
"In the last five years especially, I have been around some of the real top clubs and stadiums.
"I can categorically say that the atmosphere inside Celtic Park, not just from that section, is the best you will witness.
"The noise, the raw passion – everything.
"What the guys in the corner add is energy and youthfulness, which is actually amazing.
"The club have worked tirelessly over the years to become the first club in Britain to put in a standing section. And 99.9 per cent of the time, they – along with the rest of the fans – give us this incredible support.
"But the political element is not acceptable.
"There are forums and platforms for that outside of football. Take that somewhere else.
"It's not for inside Celtic Park. It's not what the values are, it's not about the ethos of what Celtic is and it's certainly not what I am about as a manager.
"I have huge admiration for them in terms of the support that they give.
"But my honest feeling is I'm not with it. I'm very much aligned with the thinking of the board and the people who run the club, and the people who have to pay the fines.
"Celtic is a football club – nothing else."
Episode 5 of The CQN Podcast: A Celtic State of Mind comes hot on the heels of one of the club's most controversial European ties in recent memory.
* What now for the Green Brigade?
* Dedryck Boyata – Are reinforcements on route?
* Virgil van Dijk – The windfall cometh;
* Farewell to Emilio Izaguirre.
Listen to the latest episode here: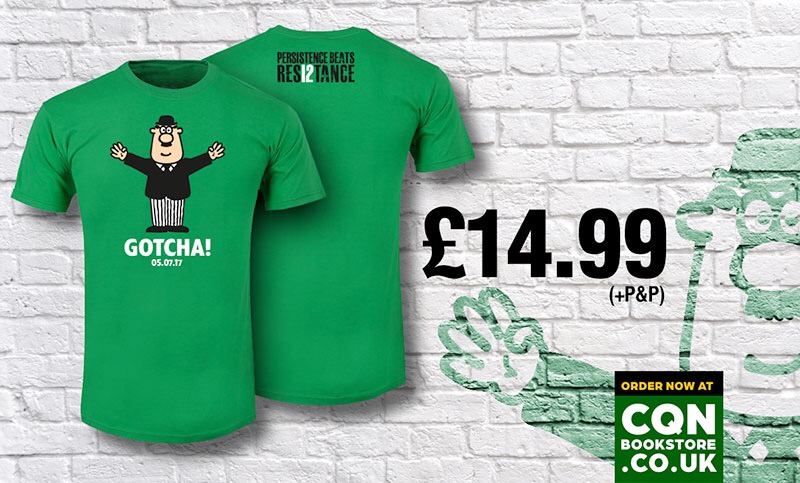 Click Here for Comments >