BRENDAN RODGERS praised forgotten man Nadir Ciftci after watching his side fight back from two goals down to gain a 2-2 draw in his first game as Celtic manager.
The Turkish striker, who spent the second half of last season on loan to Eskihesirspor, scored his first goal for the Hoops since December last year in the stalemate with NK Celje in Slovenia last night.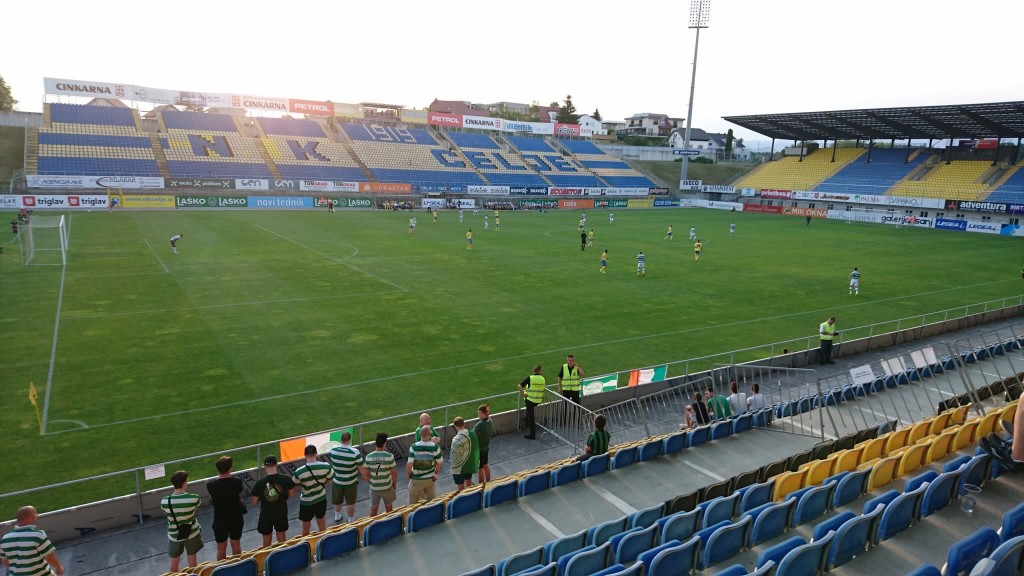 Rodgers, who fielded two different teams in each half, said: "I thought he was excellent. He has worked very hard in training and has taken on board that the striker needs to be able to press – and work how we want him to play.
"I need to assess him. I've seen a lot of players for the first time, but I had seen him as a young player. I remember him at Portsmouth when he was really young, playing against my son who was at Chelsea – and he was a talent then.
"He was mobile. If we can get that mobility back into his game, he's got a good idea for football. He has talent. He's worked very hard and it's good for him to get the goal.
"He got in a good position to score. He held the ball up really well, so I thought he was excellent.
"All the players are working on the physical base. We have a long way to go before we are at the level I want us to be at. But I think all the players are showing a great effort and mentality to work hard, it's something we are going to need to do.
"I thought the game was excellent. We are obviously just a week or so into it, so to get the game this early doesn't normally happen. But I thought our application was very good.
"The second-half was better than the first because it was a quicker game. We pressed much better and showed a good mentality even though it's a pre-season game.
"It was really nice to see the boys pulling on the kit for the first time, getting back in the changing room and on to the pitch. As a manager, you look to see that relationship you've worked on in training in a game.
"We need to develop our football fitness, but there were some positives with the young players who came in. They showed they have the nerve to play."
Rodgers said he also plans to pick two elevens for either half again when his team cross the Austrian border to face Sturm Graz on Sunday, with skipper Scott Brown likely to have recovered from a niggle that forced him to miss the tour opener.
He added: "Scott had a tightness of his hamstring last Saturday back at Lennoxtown, so we just left him out as a precaution. There's no need to take any risks at this stage. He's doing some running and should be okay for the weekend.
"Emilio Izaguirre only joined the squad on Monday, so he needs a bit longer, but he'll also be available on Sunday. We'll probably play two teams again in the next game then change it. It stops the risk of injury and the game stopping and starting.
"About 45 minutes is about where we are at, but we'll build it up because the Champions League qualifiers come around quickly."
———————–
ONCE UPON A TIME IN THE KINGDOM OF GOVANIA
Let's all laugh at Rangers, let's all laugh at Sevco…the story of the two Ibrox clubs told brilliantly by CQN poster Mea Culpa and illustrated by Cartuja. This is a fantasy story book for grown-ups and is the funniest thing you will read all year!
Once Upon a Time in the KINGdom of Govania is an Escape Goat Production for Celtic Quick News and Internet Bampots.
Available to order now exclusively from 
www.cqnbookstore.com 
– copies arrive this Friday! If you're going on holiday soon take this to read on the beach…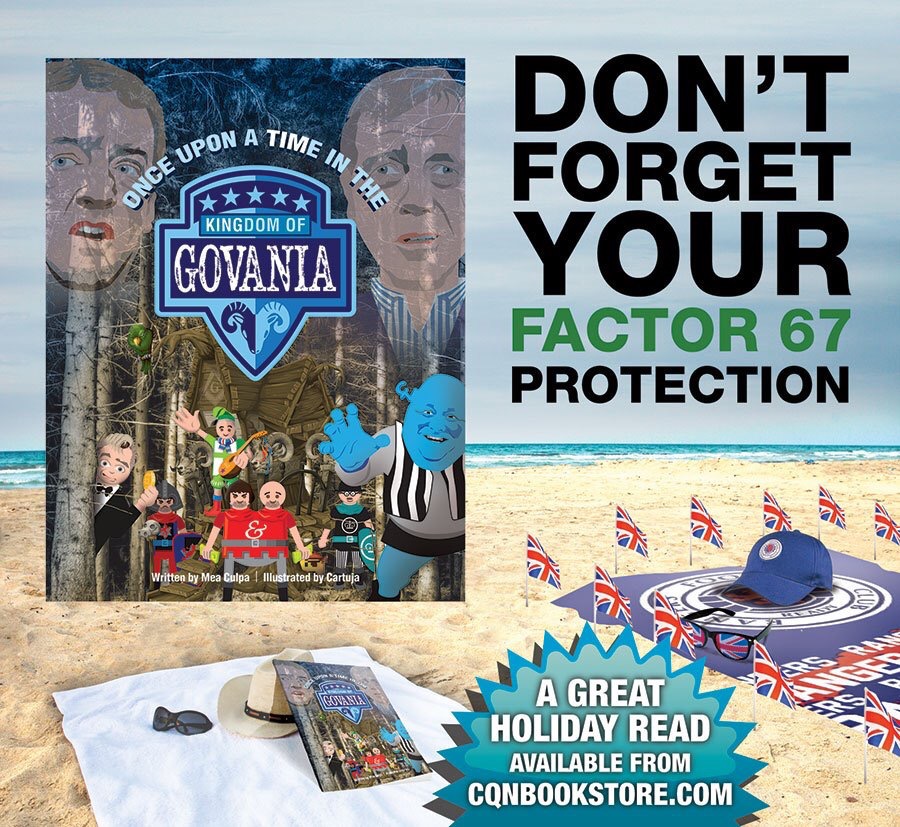 Click Here for Comments >