BRENDAN RODGERS has not given up hope that summer signing Scott Sinclair
will make the Betfred Cup Final on Sunday as Celtic chase their 100th major honour.
Sinclair was injured just before the interval in the midweek encounter with Barcelona in the Champions League and did not emerge for the second half in a match that Celtic lost 2-0.
Reports this morning indicated that the former Aston Villa winger was out for the rest of the year. However speaking at his pre-match press conference earlier today Rodgers wasn't ready yet to give up hope that his inspirational signing would miss the cup final.
"Scotty, we will give to the very last moment," Rodgers stated.
"He took a knock and it was serious for him to come off, so we need to wait to the very end on that.
"
Clearly Rodgers recognises the worth of the player who first worked with the celtic boss at Swansea. "He would be a big miss. He has come up here and has done what I expected him to do.
He has big quality, he works hard, very robust and mentally strong. He has been an important member of our team."
That's the second time Rodgers has mentioned that Scott Sinclair is
robust. As he knows the player so well it would be foolish to dismiss his chances of making the final at this stage, but it does seem somewhat unlikely. If Sinclair doesn't make it, Rodgers knows he has decent options available to him.
"The key thing about us is we have always been about the collective and if Scotty doesn't make it, have really good players to come in,
" stated Rodgers.
One of
those players ready an waiting is last season's 40 goal striker and player of the year.
"Leigh Griffiths is fine. He trained this week and looked very good this morning," Rodgers revealed.
Despite the disappointment of losing in midweek against arguably the best club side in football, Rodgers was happy with the Celtic performance.
"
The players were very good in the Barcelona game in terms of the performance and we have another game to go in the competition."
Celtic have to travel down to Manchester City and with the placing all sorted out it could be a decent shout for City to provide the Celtic support with an increased access to tickets. They haven
'
t sold all of their own tickets and it would be a much better spectacle to have the ground packed for what could be a showcase of British football in the Champions
League.
Looking forward to Sunday's Betfred Cup Final the Celtic manager is keen to see Scott Brown lift the trophy and sees it as fitting reward for the incredible effort shown by the squad since the season kicked off back in July.
"Our ambition and hunger has been evident since the beginning of the season and this again is a chance to get our hands on a trophy,
"
said
Rodgers.
Sunday
's opponents
Aberdeen certainly are respected by the
former Liverpool gaffer and so is their manager Derek McInnes.
"Derek sets his teams up very well. Had two really tough games against them.
The game at home, we scored a couple of goals late on but still a very close game and our quality came through in the end.
The game up there was a real stern test, physically and mentally and we stood up to that,"
believes the Celtic boss.
And Rodgers admitted that Aberdeen's week off watching Celtic slog it out with the best in the world gives the Dons an advantage going into Sunday's Final.
"I would envisage it being another very tough game, Aberdeen have good players and have had a full week's preparation to get ready for it."
Rodgers arrival in Scotland coincided with the decision to move the
League Cup Final back to a pre-Christmas slot, rather than holding it over to March, and the Celtic boss is a fan of the move.
"
It's ideal
having the final this early is great because it allows you to have an trophy early in the campaign If you can win it. It gives you a real focus from pre-season to the Christmas period,
"
believes
Rodgers.
Speaking about the
media's obsession with Celtic's recent poor run of results at Hampden under Ronny Deila, Rodgers said:
"
I
've h
eard it quite a lot but I wasn't here, my team wasn't playing. I really enjoyed the Hampden experience, of course, it's better when you win." The hacks asking the questions didn
'
t mention the
atrocious refereeing decisions that cost Ronny's side at least one trophy.
Beware the Honest Mistakes on Sunday Brendan!
Another media fascination is to trick Celtic staff into talking about the prospects of winning a Treble. The way this works it that it allows
them to claim that even a double winning Celtic side has had a poor season (Ronny's first year) and when they only win the league it can be reported as a major flop. Rodgers is a little more experienced that Ronny and avoids this trap nicely.
"I h
adn't thought about this game until final whistle against Barcelona, my thought is always about next game." That
'
s their answer to the Celtic for the Treble questions.
One subject that Brendan was more forthcoming on was the news this week that Steven Gerrard, who was his
captainwhen he managed Liverpool, has announcedthat he's hanging up his boots.
Working with Steven Gerrard "was
a real pleasure
"
for Rodgers, who explained.
"I went in there as a young manager. I had watched Steven over many years. He was a real inspiration for players of his generation.
I was fortunate to have worked with him on a daily basis and I loved every minute of it.
"He obviously had big talent but he worked night and day on it. He was exceptional on and off the field in period I was there.
"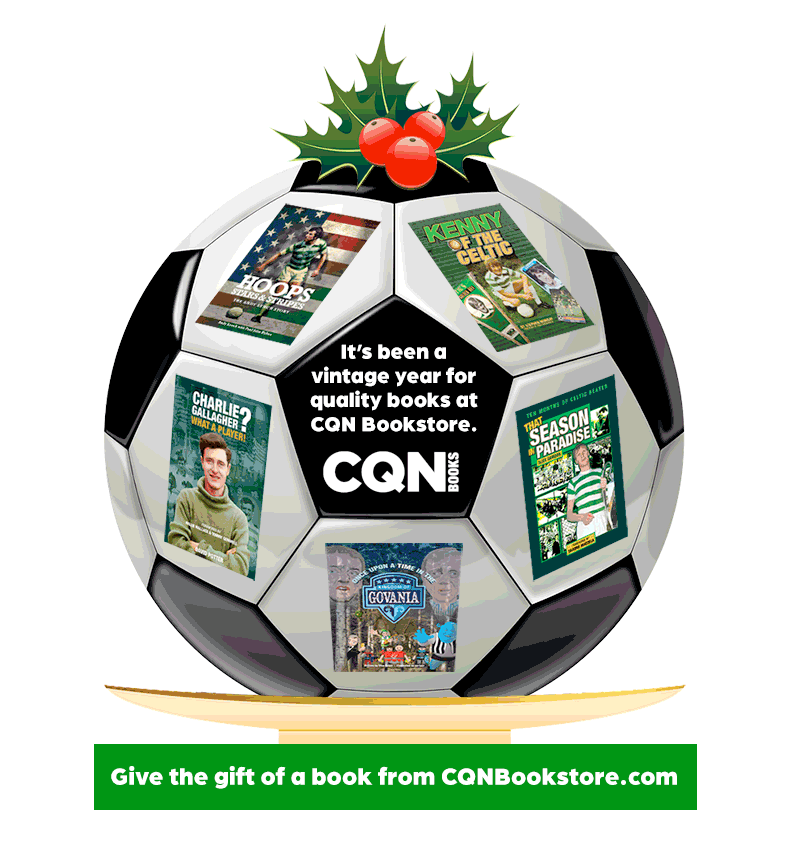 Click Here for Comments >