And release! Ronny Deila had to go and a few minutes ago, Celtic confirmed that he will leave at the end of the season. I've bitten my tongue on this online for months, as I once before suggested we sack a manager here (April 2008) and very quickly regretted it, but as anyone I've spoken to privately will tell you, it's been clear we were on the wrong track since our Champions League exit in August.
The news broke in Norway that he was leaving a few days ago, which forced everyone's hands to make an announcement now, but I'm glad he's going to be with us to see the league title won. It doesn't matter who the competition is, winning the league means lots to many of us, and we're about to part company with only the second manager in our history not to lose a league title.
For that, he will always be welcome. It would have been absurd to sack a manager two games away from winning the league.
Ronny arrived with a plan for playing football which was cruelly exposed as inadequate in Warsaw, as Legia picked us off. That was acceptable, but the plan never changed. Neither did the results in Europe. We went down to Maribor and Malmo in the same manner.
I'd never heard of Ronny before his appointment but I backed the decision at the time, as he fitted the profile of manager I wanted: not a reject from England, someone who had overachieved with a club in Europe, a student of the game. The remit was right but the candidate was wrong. I still want someone to fit that remit, as opposed to an unemployed manager who has been through the English circuit.
While I would have made the same appointment, the board take responsibility for managerial appointments, good and bad, and they got this one wrong and deserve criticism.
You will note among the appropriate criticism that one journalist, banned from Celtic Park for nearly two years for lying, has used Celtic's current vulnerability to swing his toe-capped boots.
This is Operation Destabilise Celtic, it's an alternative strategy to apologising for lying about Celtic, or not lying about Celtic again. It has the hallmarks of an organised PR campaign. You know the script.
Ronny, all the very best and thanks for the Roar. Go win the league with some style.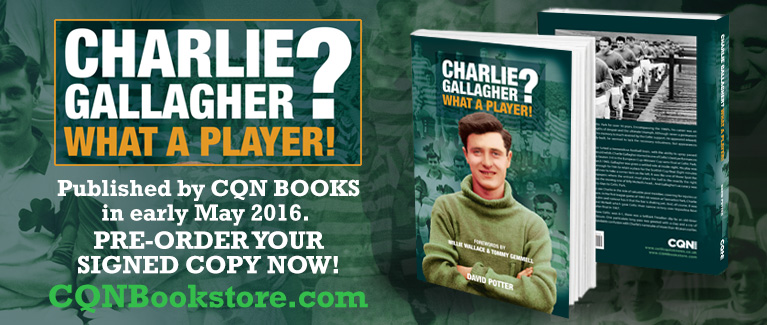 Click Here for Comments >