"There is a lot of hard work to do, but you have to take it step by step. I have had terrific co-operation from John Collins and the other coaching staff."  Ronny during the pre-season training camp in Austria in July 2014.
"Thursday was a terrible day. There was a lot of reflection, thinking and watching of what happened in the game. I think that we found we are missing some energy. And because there is a new manager, there have been new things which the players have been working very hard with."
Ronny after the 4-1 loss to Legia Warsaw in Poland on July 30.
"It's going to be good for me and the players to get back to Celtic Park, feel the atmosphere and start winning games."
Ronny before the 6-1 league win over Dundee United on August 13 after playing two 'home' Euro ties at Murrayfield.
"It's insane, in my opinion. It's such a high amount of money that I can't believe it."
Ronny on Manchester United's near-£60million deal for Real Madrid's Angel Di Maria in August.
"What has happened has been hard for us and there has been a lot of thinking."
Ronny on the Champions League qualifying defeat from NK Maribor in Glasgow on August 26.
"We need to sort out how we are going to get more improvements in the team and work on issues we need to tackle, both offensively and defensively."
Ronny in September.
"The first-half was too low a standard. We made it difficult for ourselves from the beginning."
Ronny after the 1-1 draw with Motherwell at Parkhead on September 21.
"We had so many chances and I was disappointed we didn't have the last bit of determination when we got into the box. The crosses and set-plays have to be more accurate. If we had scored first it would have been a totally different game."
Ronny after Hamilton's historic 1-0 win at Parkhead on October 5. Celtic were sitting SIXTH in the table, six points adrift of leaders Accies and also behind Dundee United, Inverness Caley Thistle, Kilmarnock and Aberdeen.
"We go into every game aiming to win and that's the mentality of this club, which is something I love. It's fantastic."
Ronny after the 5-0 rout of Ross County in Dingwall on October 18. 
"To get that moment together with the fans and the players was fantastic. I'm a very emotional guy. I try to stay calm, of course, but it was hard to keep the emotions in check inside when something like that happens."
The Ronny Roar makes its debut in the last-gasp 2-1 win over Aberdeen at Pittodrie on November 9.
"I really want the Treble this year."
Ronny sets his sights high after the 4-0 Scottish Cup win over Hearts at Tynecastle on November 30.
"We are halfway through the season and we are a totally different standard now than we were at the start. We need to win more games, get more points and also put in more consistent performances."
Ronny after Celtic lose top spot to Aberdeen following a 2-1 defeat against Dundee United at Tannadice on December 21. 
"We have put ourselves in a very good position now and everything is in our hands. It's about our performances and if we keep winning it is going to end with the title." Ronny after 4-0 win over Motherwell on January 21 2015 and 1-0 success over Ross County three days later.
"I'm very happy. The first-half was a very good performance and we are now looking forward to meeting Dundee United in the Final. However, it's very hard to get the passing going when the quality of the pitch is so poor." Ronny after the 2-0 League Cup semi-final win over Rangers at Hampden on February 1.
"That was a good benchmark to say where we were then and where we are now."
Ronny after the 2-0 Scottish Cup triumph over Dundee at Dens Park on February 7.
"They know Scottish football and they are fit. We needed that quality in the team with their speed and their penetrating runs."
Ronny after new £2million Bhoys Gary Mackay-Steven and Stuart Armstrong score on their debut in the 3-0 win over Partick Thistle at Firhill on February 11.
"We made a mistake and were punished. We must push on."
Ronny after St Johnstone's shock 1-0 triumph in Glasgow on March 4.
"I'm very happy and proud of the team. I think we won in a good way. It is always the dream of a manager to win trophies and develop the team. I'm delighted that we could give something back to the supporters and, hopefully, this is just the start for the season."
Ronny after the 2-0 League Cup Final victory over Dundee United on March 15.
"We have got through this period and I'm very pleased, but there is still more to come."
Ronny after the back-to-back wins over Dundee United, 4-0 in the Scottish Cup replay on March 18 and 3-0 in the league three days later.
"Everyone was angry. That is why it is hard to get the Treble. Refs make mistakes, but this was hard to take."
Ronny after the controversial 3-2 Scottish Cup semi-final extra-time defeat from Inverness Caley Thistle on April 19. Referee Steve McLean missed a Josh Meekings handball on the line to deny the Hoops a penalty-kick and the chance to make it 2-0 at the interval. Craig Gordon was sent off at the start of the second-half.
"We needed tempo, aggression and forward runs and we got that in the second-half."
Ronny after the 3-0 win over Dundee United at Tannadice on April 26.
"We just want to finish it, so, hopefully, we can celebrate tomorrow."
Ronny after 5-0 win over Dundee at Parkhead on May 1 leaving the Parkhead side waiting for the result of Aberdeen's visit to Tannadice where the Dons needed to win against Dundee United.
"We have achieved a big thing and, hopefully, there will more and more."
Ronny after United dumped the Dons 1-0. It's Celtic's fourth successive championship with three games still to play.
"We didn't want the ball and looked frightened and scared. It was very disappointing."
Ronny following the Champions League exit and the loss of £22million in revenue after the 4-3 aggregate defeat from Malmo on August 25.
"We are one team and it's not about one player.  That was disrespectful for everyone else."
Ronny had a go at Kris Commons after the bust-up in the 3-1 loss against Molde on October 22.
"I don't think about my position – that is for other people to write about. I'm going to work hard to turn this around."
Ronny following the 2-1 home defeat from Molde on November 8.
"We are going to be ready for next year. That's the message to all the fans."
Ronny after the 2-1 home loss against Ajax on November 26 – a result that made certain they found finish bottom of their Europa League group.
"We weren't good enough. As a manager, you can always find someone to point the finger at and make excuses. But, in the whole picture, it's my fault and I'm going to take that responsibility."
Ronny after the 1-1 draw with Fenerbahce in Turkey on December 10.
"We should have performed better in the first-half. If we had done that we probably would have gone on to win the game."
Ronny after Sunday's Scottish Cup semi-final knock-out from "Rangers", 5-4 on penalties after 2-2 draw.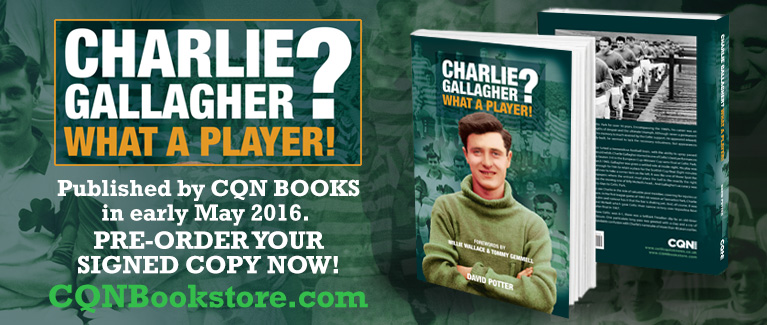 Click Here for Comments >