ROSENBORG boss Kare Ingebrigtsen has admitted he will not rely on Ronny Deila's advice to beat Celtic – because he reckons the ex-Hoops boss could have given him dodgy info!
The Trondheim club's manager had a chat with his fellow-Norwegian ahead of tonight's Champions League first leg crunch at Parkhead.
Ingebrigtsen said: "I spoke to Ronny, but I can't tell you what he said. He didn't give me much.
"I think he is more of a fan of Celtic than of Rosenborg, so I don't trust what he said to me!
"But it was more about what we can expect at Celtic Park. He told me about these kind of things. The rest of it, he just told me to do my job."
Ingebrigtsen said: "Which side is favourites? No question, it has to be Celtic. They are used to being favourites, but we are also used to being favourites.
"Is the pressure on Celtic? Yes, I think so. It will be hard for them if they are not assured of European football.
"Everyone in Scotland thinks they should beat us and beat us easily.
"We know that to come here is really difficult. We need to defend well, keep the ball, but also we have to attack. An away goal is very important for us. We are here to score goals."
The Rosenborg boss is taking positives from the fact Moussa Dembele is struggling with a hamstring injury and Leigh Griffiths is banned.
He added: "They are great players, but I looked at the quad of Celtic and they have 40 or 50 players.
"However, these two names scored over 20 goals each last season and they will miss them if they don't play.
"Celtic are similar to us. They are used to winning. They have not lost in Scotland for a year. They played in the Champions League last year and they have improved.
"They played well in the Champions League, drawing twice against Manchester City. So, we are playing a Champions League level team and it's up to us to show how good we are.
"It's good for us that the season hasn't started in Scotland yet. We have played 17 games and, hopefully, we will be at our best.
"Can that be a crucial factor? History shows for Rosenborg that it is an advantage to be half way through the season.
"All the opponents we meet – except Dundalk – tend to struggle, because it's early in the season for them. So, hopefully, Celtic are not at their sharpest."
Episode 5 of The CQN Podcast: A Celtic State of Mind comes hot on the heels of one of the club's most controversial European ties in recent memory.
* What now for the Green Brigade?
* Dedryck Boyata – Are reinforcements on route?
* Virgil van Dijk – The windfall cometh;
* Farewell to Emilio Izaguirre.
Listen to the latest episode here: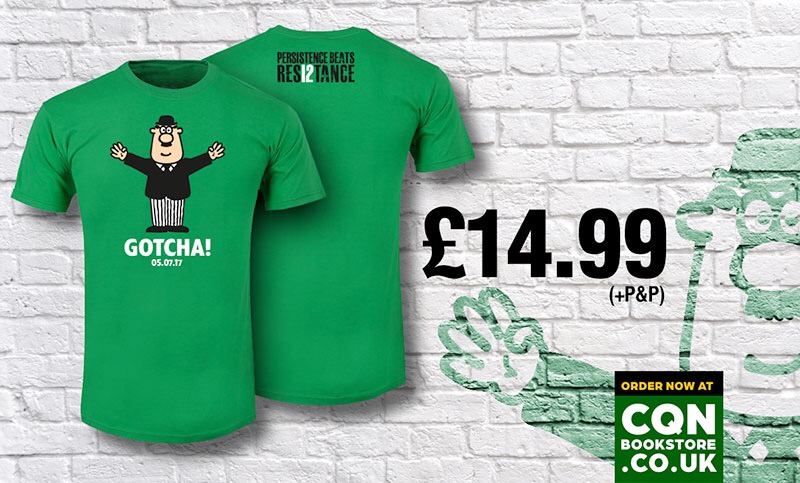 Click Here for Comments >