RONNY DEILA'S time as Celtic manager is coming to an end and judging by the performance today at Celtic Park, the support now believe it can't come quickly enough.
From a silent Green Brigade, conducting a non-singing protest due to the way the club is being run, managed and the dreadful team performances, to the failure of even off form players to show the slightest bit of pride in jersey they are paid so handsomely to wear, this has turned into a season to forget.
"The first-half was okay but the second was not. In the end 1-1 was a fair result" said departing manager Ronny Deila afterwards. 
Today there was no Ronny Roar nor any abuse directed at the Norwegian who talks a good game but ultimately fails to deliver.
"A lot has happened this week but we'll have a calm week ahead now and can focus on the game on Saturday," he continued after a match where Chief Executive Peter Lawwell took the unprecedented step of entering the players' dressing room at full-time.
"We want to have better performances and I'm sure we'll get them," continued Deila. Those at Paradise today agree with the first part of that but have absolutely no faith in the jam tomorrow second bit. This is team packed full of imposters.
"The whole view was that before the weekend we needed seven points but we still have a chance to win the title next weekend," argued Ronny. 'Blah blah blah" say the support. "We've been hearing this stuff for two years."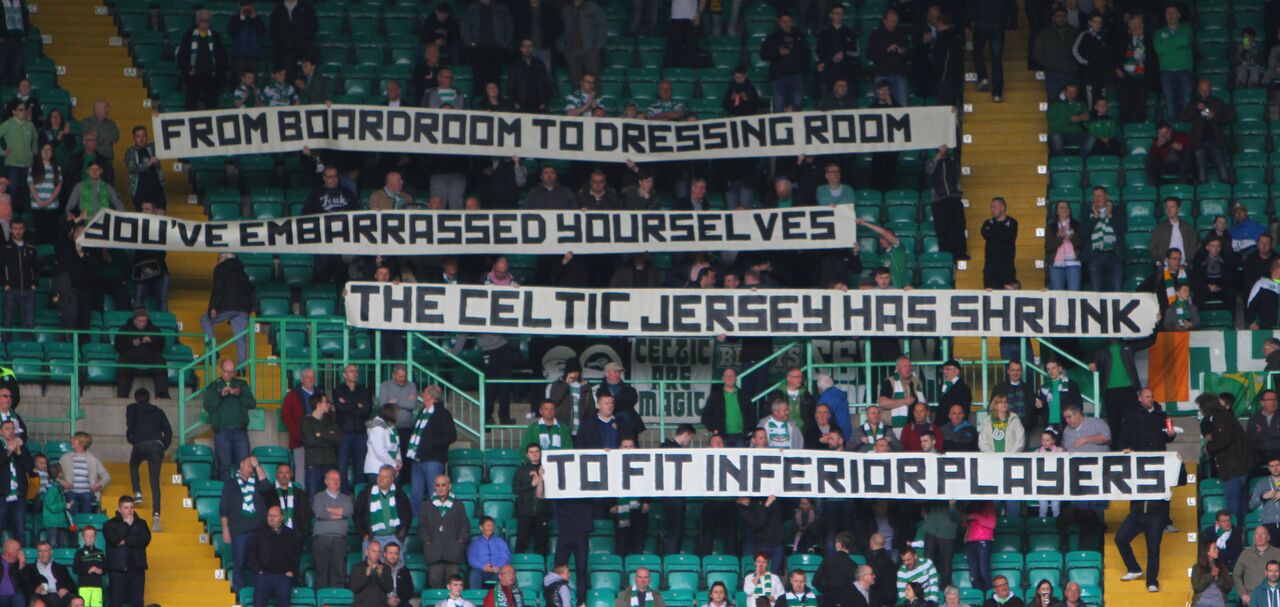 This is Celtic not some minor Norwegian club that I'd have to Google to remind me of their name, if I could be arsed.
"There have been a lot of things other than football this week and that affects the players," continued Deila, failing to mention the week that the supporters have had after his side shamed each and every one of us at Hampden last Sunday.
"We are nine points ahead and Aberdeen lost so it's not like you can just go and play every team and win." When there's one manager in the league even more hapless than yourself it seems bad form to highlight his shortcomings. Poor old Derek McInnes, the man who blew his biggest chance EVER to win a league title as a manager.
"It's the end of the season, a lot of people are getting tired but we have to stick together, work hard and have fun," continued Ronny. We had fun on the Tommy Gemmell bus on the way home. Someone read out the quiz in the match day programme. The supporters had 'worked hard' to pay for this day and every other day supporting this team of imposters. Those who had attended 15 away matches were placed in the hat for tickets for Tynecastle next week. The unlucky ones got the briefs.
 "We have the quality to get over the line but we want to do it in a good way," concluded Ronny. We all want you to get over the line Ronny so that this dreadful season can come to a close and a new manager can root out the rubbish in that bloated, gutless squad.
If you can do anything at all for the support Ronny, weed the non-triers, the imposters out now. If you don't know know they are then while you can certainly talk a good game, you clearly are no football manager.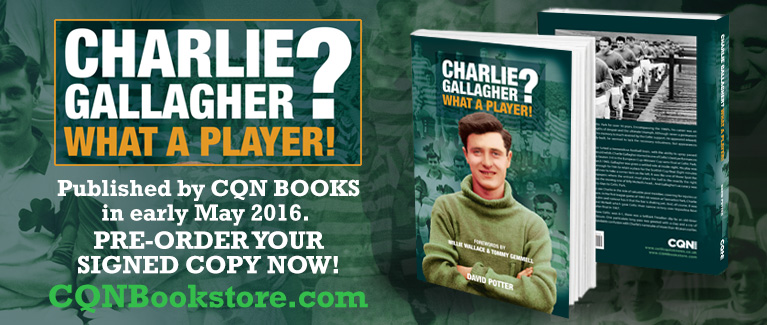 Click Here for Comments >