Few will be surprised that the Takeover Appeal Board (TAB) ruled Dave King acted in concert with George Taylor Douglas Park and George Letham when buying a controlling interest in Newco Rangers two years ago, another "favourable settlement", you could say.
In their statement, TAB wrote, "Over the last two years Mr King has had ample opportunity to disclose documents and to provide other evidence to rebut any deeming, presumption or inference from the evidence that he was acting in concert with Messrs Letham, Taylor and Park. He has not done so."
So far, so clear-cut, but while this is an unwelcome distraction (or more) to Dave, King, I genuinely hope he has the wherewithal to fund any necessary share purchase. It is difficult to overestimate the extent to which King's position inhibits Newco.
The club will go nowhere while it remains in his clutches. It is far from clear who would pick up the years of potential liabilities should he exit (forget Sugar Daddy fantasies), but better the devil we know – when we know so much about him.
We have the perfect controller of Newco. He leads through PR dictate, appeals to the lowest common denominator, sat as a director through Oldco's ignominious demise, and appears to have enough funding capacity to get them as high as third in the league.
I will rue the day Dave King decides he has had enough of Ibrox.
Many thanks to all who contributed to the Lisbon canvass raffle for Alzheimer Scotland. The competition is now closed and we raised an incredible £3264. The winner has been in touch, so if you don't know already, unfortunately, it's not you.
This has been another small excerpt in the Great Celtic Story. Well done.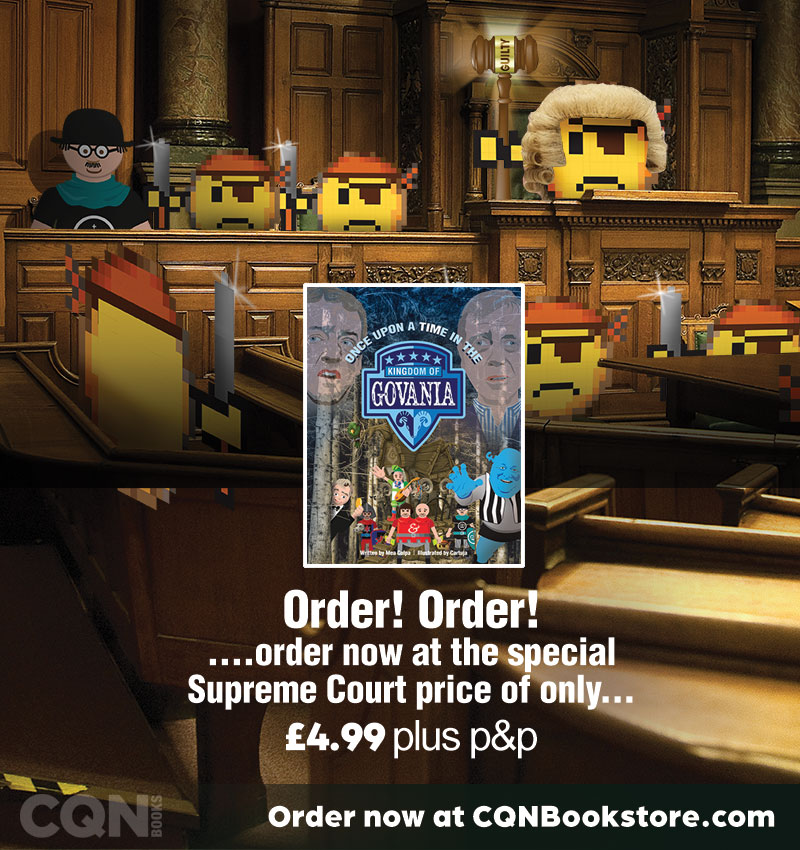 Click Here for Comments >