BRENDAN RODGERS has told referee Don Robertson he owes Erik Sviatchenko an apology after his Honest Mistake in Dingwall.
The Celtic boss still feels his side were CHEATED out of a victory against Ross County last week after the match official made an huge error in gifting the Highlanders a late penalty-kick.
Cheating striker Alex Schalk, who has subsequently been banned for two games, blatantly dived as the Hoops defender backed off and Liam Boyce netted the ridiculous award to give his side a 2-2 draw.
Rodgers revealed he has since taken a call from the SFA's Referee Development Officer John Fleming, who apologised for the costly mistake.
But the Irishman reckons it is Robertson who should be saying sorry to Danish star Sviatchenko who was wrongly punished.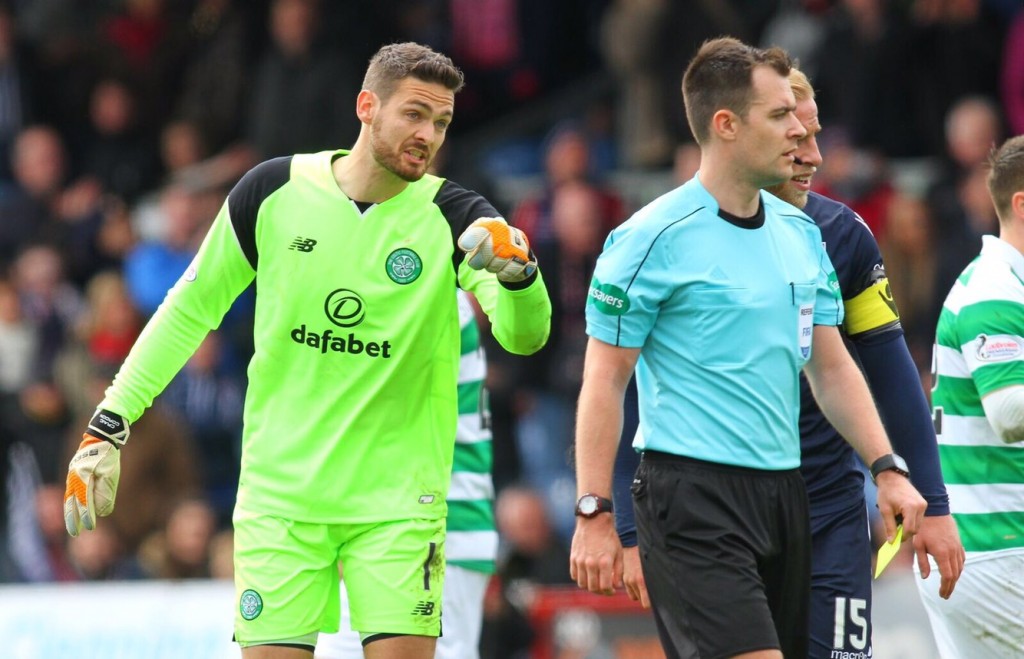 Rodgers said: "Everyone has seen the decision last weekend and as a referee, especially if you're trying to get yourself promoted in the game, you have to get that right.
"But we have to try and help the referees and try to improve the standard.
"I had a call from John Fleming, which I really appreciated and respected – because he didn't have to.
"Don Robertson doesn't have to ring me, he doesn't have to apologise to me. John did that.
"All I would say to Don Robertson is: 'Make sure you apologise to Erik Sviatchenko' – because it wasn't a penalty.
"But I'm sure he will learn from it."
Amazingly, ropey ref Robertson will be on duty again on Sunday during the champions' Scottish Cup semi-final against Sevco Rangers at Hampden.
Rodgers has refused to complain about that decision, but warned the official, who will be on duty behind one of the goals, he risks losing the trust of his players if he makes another mistake.
He said: "Do I think he should be involved in this weekend's game? Listen, he's made a mistake. We all do.
"He needs to get out on the field and, as long as he doesn't make the same one again, then I'll be happy enough.
"We've seen enough decisions from the Champions League over the last week or so that have been poor decisions, so it happens.
"What we have to do is help referees make the best possible decisions.
"But in circumstances like Sunday you have to get it right or you lose the trust of the players and that's important."
Tonight is your last chance to order the great offer from CQN which features our new book In the Heat of Lisbon AND the Lisbon inspired Jock Stein t-shirt, both for just £19.67. Order before midnight at www.cqnbookstore.com
Click Here for Comments >