IT has been the high-point of my working life to play a part in the revival of "The Lions of Lisbon" that comes to Oran Mor as part of this year's West End Festival.
Late last year when we met co-author Willy Maley together with Eileen Auld it was absolutely clear to us that this was a unique opportunity to honour the "Lions" and rekindle the spirit of fun and optimism that swept over much of Glasgow and further afield 50 years ago.
For those that don't know the "back-story" Willy co-wrote "The Lions of Lisbon" with the late Ian Auld, brother of Bertie and Eileen's husband.
Ian's own story would be the basis of a great play and really is worth checking out.
Ian and Willy wrote the original 25 years ago for that significant anniversary.
It played to packed houses with audiences in excess of 15,000.
Why wouldn't we dust it off and give it a new lease of life?
You then add to the mix that 25 years ago a young Frank Gallagher was in the original production as was Martin McCardie.
A quarter of a century on both are delighted to add their talent and expertise to this extensively updated version.
Whilst genius is an over-used term in football, football is rarely represented in theatre. Frank and Martin bring both… and then some. The younger members of the cast will cringe at being described as the theatre equivalent of "the quality street gang" but that's exactly what they are.
The god-father of Scottish Stand-up, Bruce Morton joins the cast and fulfils the pantomime villain role, proving that he is one of the finest comedy actors.
Woven through the performance are nine great Celtic songs and anthems with the house band composed of the peerless singer Maeve Mackinnon, the world's greatest harmonica player Fraser Spiers, Stephen Wright on guitar and vocals with the theatre legend that is Dave Anderson.
Dave of course co-wrote the "Celtic Story" to mark Celtic's centenary year and very kindly lends us his great song "Hail the Lisbon Lions".
The term "The Celtic Family" has on occasions been misused – not on this occasion – to see 300 people on their feet at the show really does create that feeling.
You might deduce from this that I have fondness for Celtic, indeed my 10th birthday fell three days before that "Glasgow District eleven" showed Europe how the game should be played – my birthdays have never been the same.
A week Friday (2nd June) sees us at Irvine No1 CSC, then Oran Mor, before heading up to Kirkcaldy (Adam Smith Theatre) for our only Fife performance on 7th June. All the shows (and previous ones) have had great audiences and our June dates are close to sell-out.
We are also delighted to be raising funds for the Foundation at each event.
Kind regards and Hail! Hail!
Jim Lister
———————-
Meanwhile at Celtic Park this afternoon…
@CelticTV speak to @_thesisterhood before their performances at @kingtuts tonight and Celebrate '67 at @TheSSEHydro tomorrow! #Lisboa50 pic.twitter.com/KZm5OBvqwr

— Celtic Football Club (@celticfc) May 24, 2017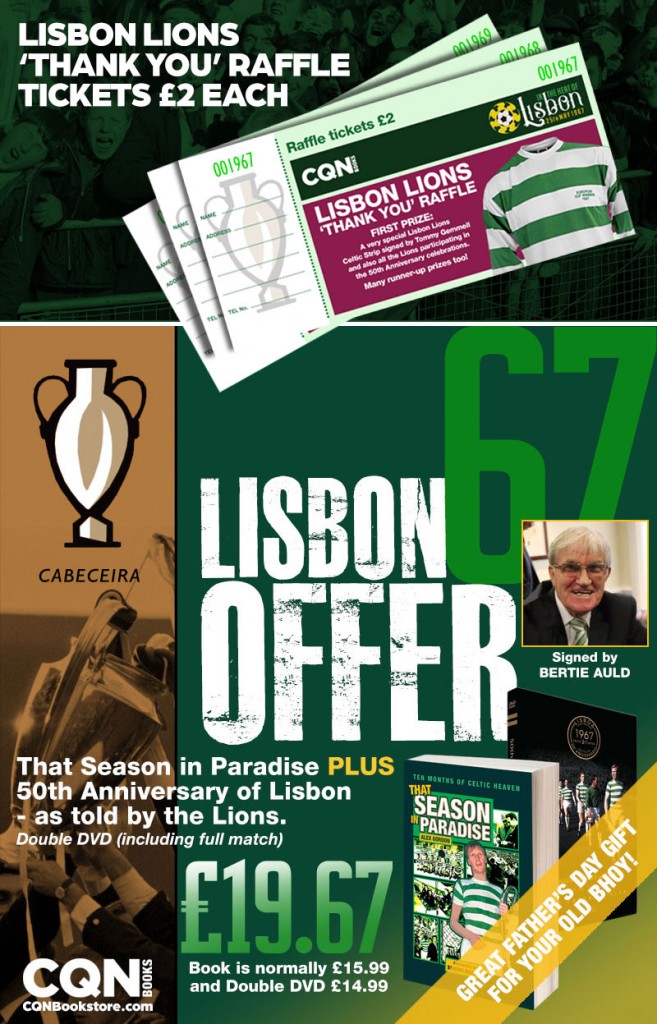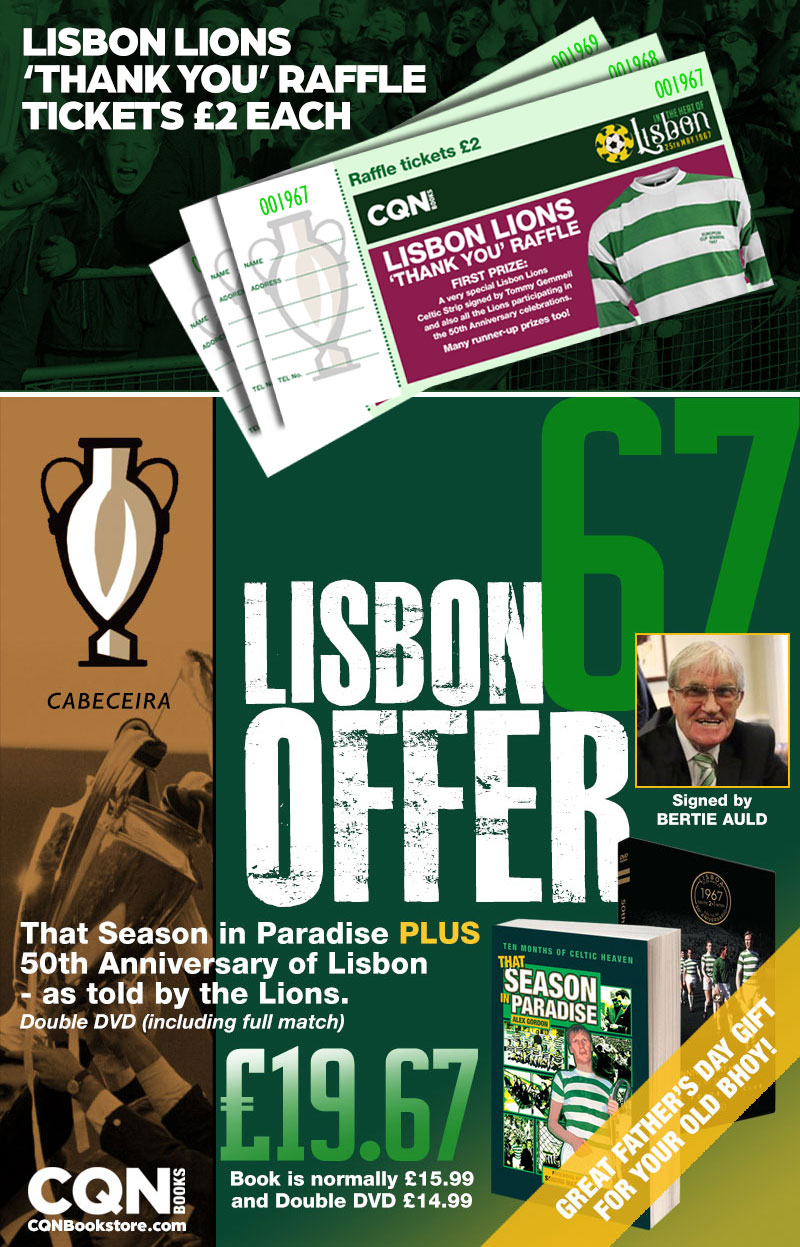 Click Here for Comments >