For those who weren't there yesterday, Motherwell could have had five in the second half. Twice they were clean through with Craig Gordon to beat, but couldn't, and on another occasion Craig was stranded off his line during a penalty box scramble which could have ended either way.
By contrast, Celtic were anaemic. We struggled to open a packed Motherwell defence –Nir Bitton's deflected goal was a consequence of Motherwell having so many players to in front of their keeper.
Motherwell did well, Scott McDonald in particular, but they were repeatedly given the Freedom of Celtic Park. It goes without saying but we need to tighten up. A new system is required, one which will protect the defence.  At the risk of sounding like the proverbial broken record, we need a defensive mid.  Anyone can open us up without someone standing guard.
You know the rumour mill is doing its thing when you receive 15 texts on the same subject. Ronny is not about to leave Celtic.
Last few hours to order from CQN Bookstore before Christmas, orders accepted until 16:00 Monday!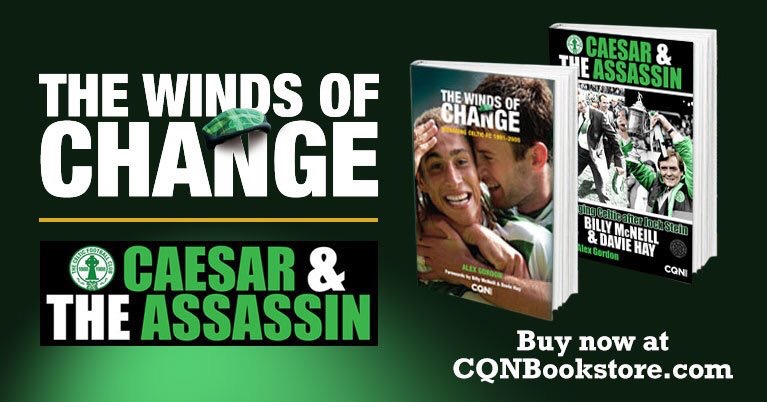 Click Here for Comments >