SCOTT SINCLAIR insists his partnership with comeback Bhoy Kieran Tierney will be perfect when it comes to zeroing in on the domestic treble.
The Celtic double-act picked up where they left off in Sunday's 3-0 Scottish Cup win over Albion Rovers with the defender making his first appearance in three months.
Left-back Tierney's dash down the wing and-cut back presented Sinclair with the opportunity to score a spectacular opener from the edge of the box.
And the £4.5million signing from Aston Villa in the summer revealed it's not just on the pitch and on the training ground where the Hoops duo are hitting their targets.
The winger and the Scotland full-back have also been working on their finishing on the dart board and they have forged a firm friendship on the oche.
Sinclair said: "We have a good relationship off the pitch, as well. We play darts now and then and we get on so well. You can see that on the pitch.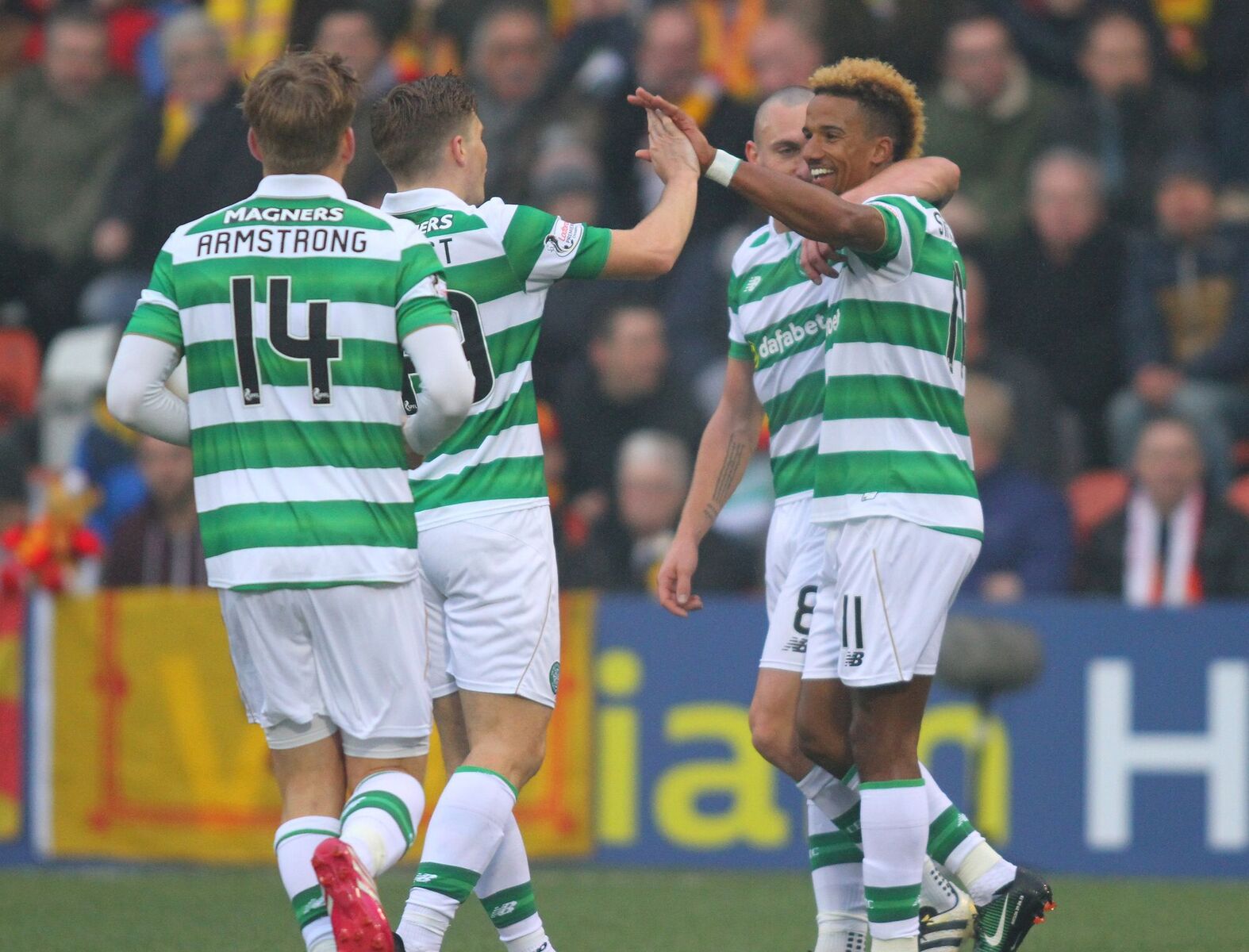 "Who wins? At the moment I can't say – Okay, at the moment he's a couple of games up!
"It started as a bit of banter in training and when we finished one morning we ended up playing darts after lunch.
"Kieran's arm is better now so he's improving!
"KT is a great young player and I'm happy he's back. We both know each other's game inside out, so it's great for the both of us and for the team that he's back."
Tierney slotted back into the side like he had never been away in the win over Rovers following a lengthy period on the sidelines due to a knee injury and shoulder surgery.
Click Here for Comments >