THE sun was shining today on Scotty Sinclair as he reflected on becoming the latest Celtic player to win the PFA Player of the Year.
Celtic stars have picked up 17 PFA Awards in the last 20 seasons, a remarkable achievement for the club and Scotty joins an impressive list of former winners in this period including players like Henrik Larsson.
It's hard to argue with those who are comparing the Sinclair's first season at the club with Henrik's.
Celtic paid £650k for the player we got because of his previous association with a new Celtic manger.
The Swede, of course got off to a worse start than Scotty, his poor touch set up Chick Charnley for Hibs' winner at Easter Road.
Scotty was also involved in a late winner in Edinburgh in his first game back in August, this time at Tynecastle. However he came off the bench to score the winner for Celtic!
Sinclair too, arrived in Scotland because he had worked with the new Celtic manager at various times in his career and played his best football working for Brendan Rodgers.
Rodgers had four main targets when he took the Celtic job and got 3 of them. But top of his shopping list was a player he knew would be a sensation at Celtic and that was Scotty Sinclair.
Like Larsson, Sinclair has found a home at Celtic and if he can go on to have the success that Henrik enjoyed in the Hoops then we are in for a very special few years.
Speaking to the media today Scotty was clearly delighted that his fellow professionals, especially the ones who bothered to show up, had voted for him as their Player of the Year. For most, this award is all about respecting your fellow professionals.
"It's a great honour," Scotty said, "especially as it's voted for by your fellow professionals who you play against every week. It's a great feeling.
"The main thing for me was to enjoy football again. I'm playing for a manager who believes in me and I couldn't ask for much more. I want to keep improving."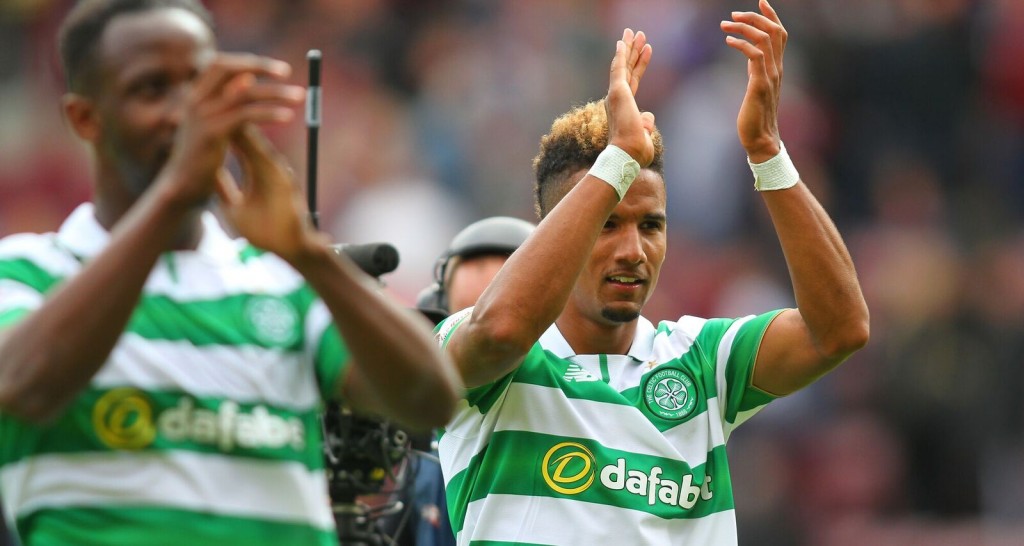 Looking ahead to the exciting conclusion to the season, Sinclair is full of confidence. Every game remains crucial as although the league has been done and dusted for ages, the team want to achieve the Invincible target that is now within touching distance.
"The season isn't over," he said. "We will reflect on our achievements at the end of the campaign and look to build on that."
Sinclair recognising that it in football things aren't always bright and sunny. For players there can be lows as well as highs.
"I've gone through hard times in my career," he recalled.
"I stayed behind at training and went the extra mile. Looking back now, it's all been worth it.
"If I could give advice to young players, it's to never give up.
"People are always going to pull you down and say you're not good enough.
"I never gave up.
"I kept going and now I'm getting my rewards.
So, inevitably attention turned to the 3 remaining league games and the Scottish Cup Final and Sinclair is raring to go in all four games as Celtic seek glory.
"If we do the Treble it would be fantastic, but we'll just keep taking it one game at a time," he said.
"We need to stay calm and go into every game as if it's our last, and that's what we'll do on Friday night against Aberdeen."
We'll see you at Pittodrie Scotty!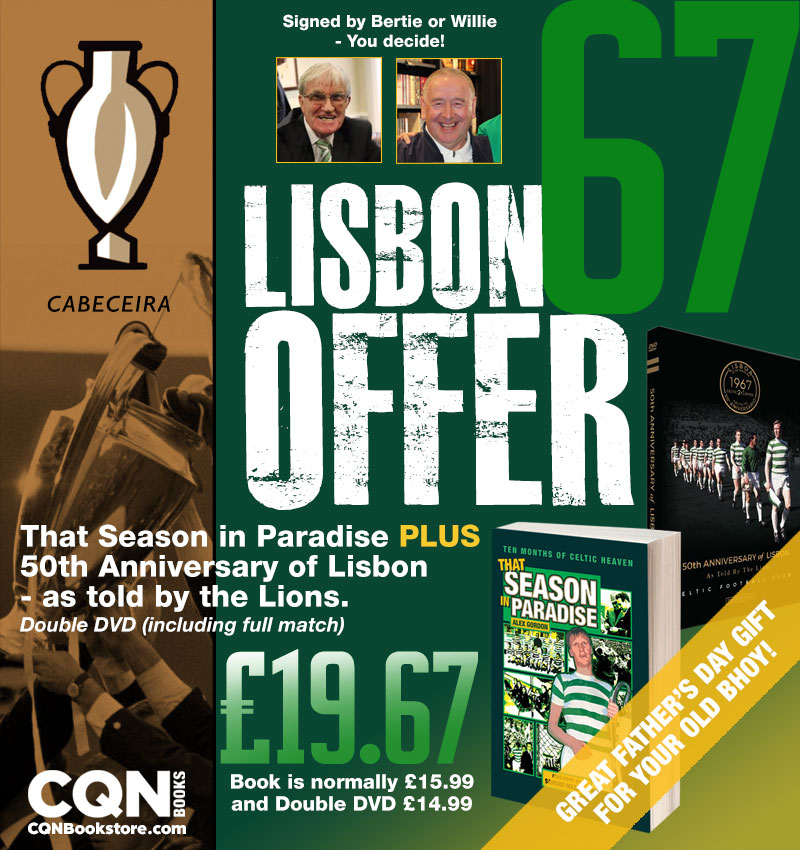 Click Here for Comments >